CBRE to provide real estate analysis for Dubai Land Department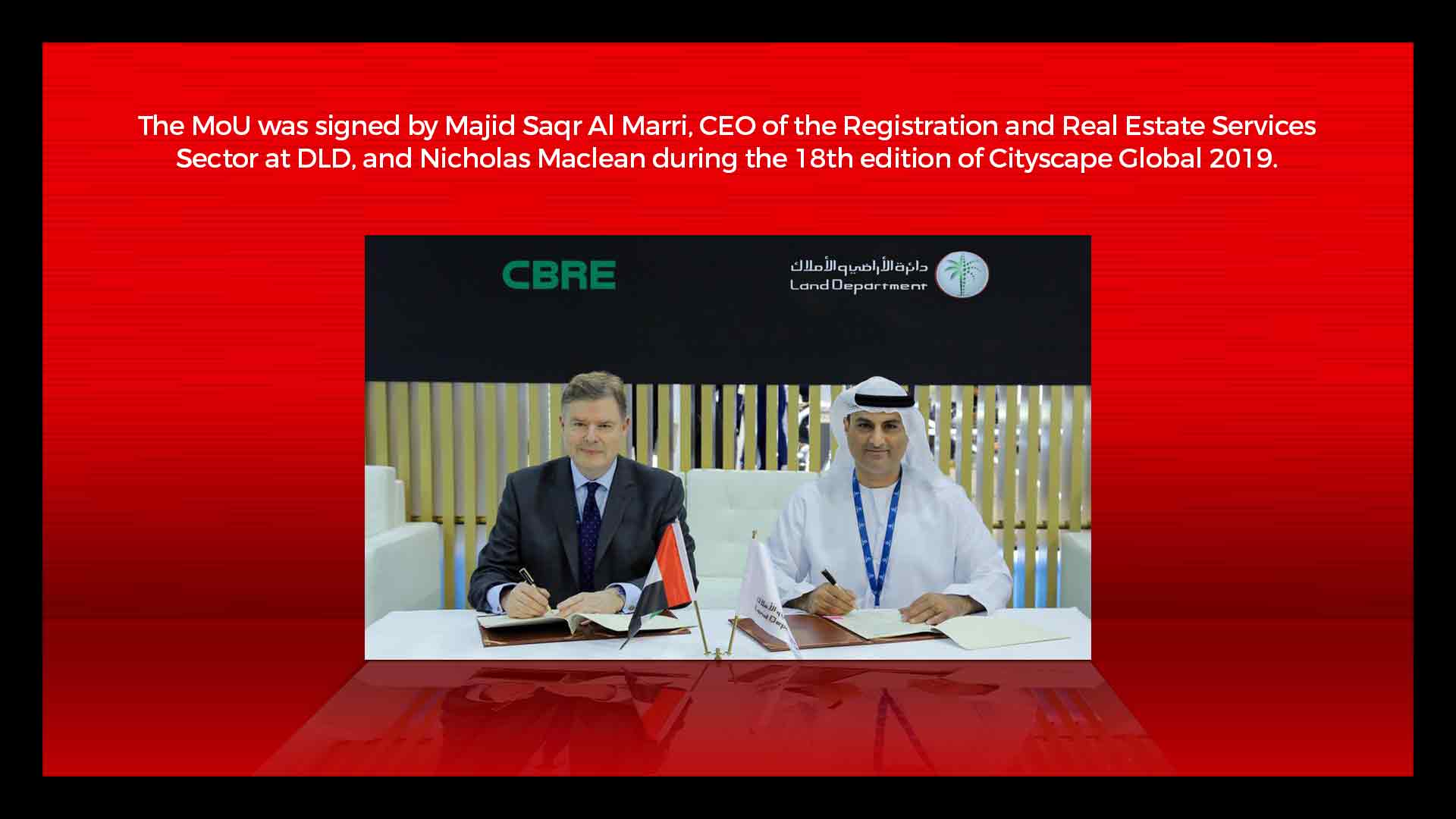 MoU signed to help developers, landlords and end-users
CBRE has signed a memorandum of understanding with Dubai Land Department (DLD) to provide research analysis for the next two years.
Under the agreement, the property consulting firm will collate reports and studies, looking at market trends around the emirate's real estate sector.
Majid Saqr Al Marri, CEO of the Registration and Real Estate Services Sector at DLD, said: "This information will be crucial in guiding future policy, whilst also empowering developers, landlords, and end-users to make informed and educated real estate decisions."
Data analysed by CBRE will include details such as average price per sale, average price per square foot, and other various key performance indicators to enable buyers and tenants to make informed decisions.
Nicholas Maclean, managing director of CBRE MENAT, said: "We believe that collaboration between the public and private sector is key to ensuring the further growth of Dubai's real estate sector. The agreement represents an important step in demonstrating to the world that Dubai is deeply committed to becoming a leading real estate hub with transparency, and technology at its core."
Source: Arabian Business Attachments area
(The story has been published from a wire feed without any modifications to the text)
ALSO READ: CII-CBRE Launches Report Named 'Real Estate – A Relook'