Everything You Need To Know About This Year's Bigg Boss House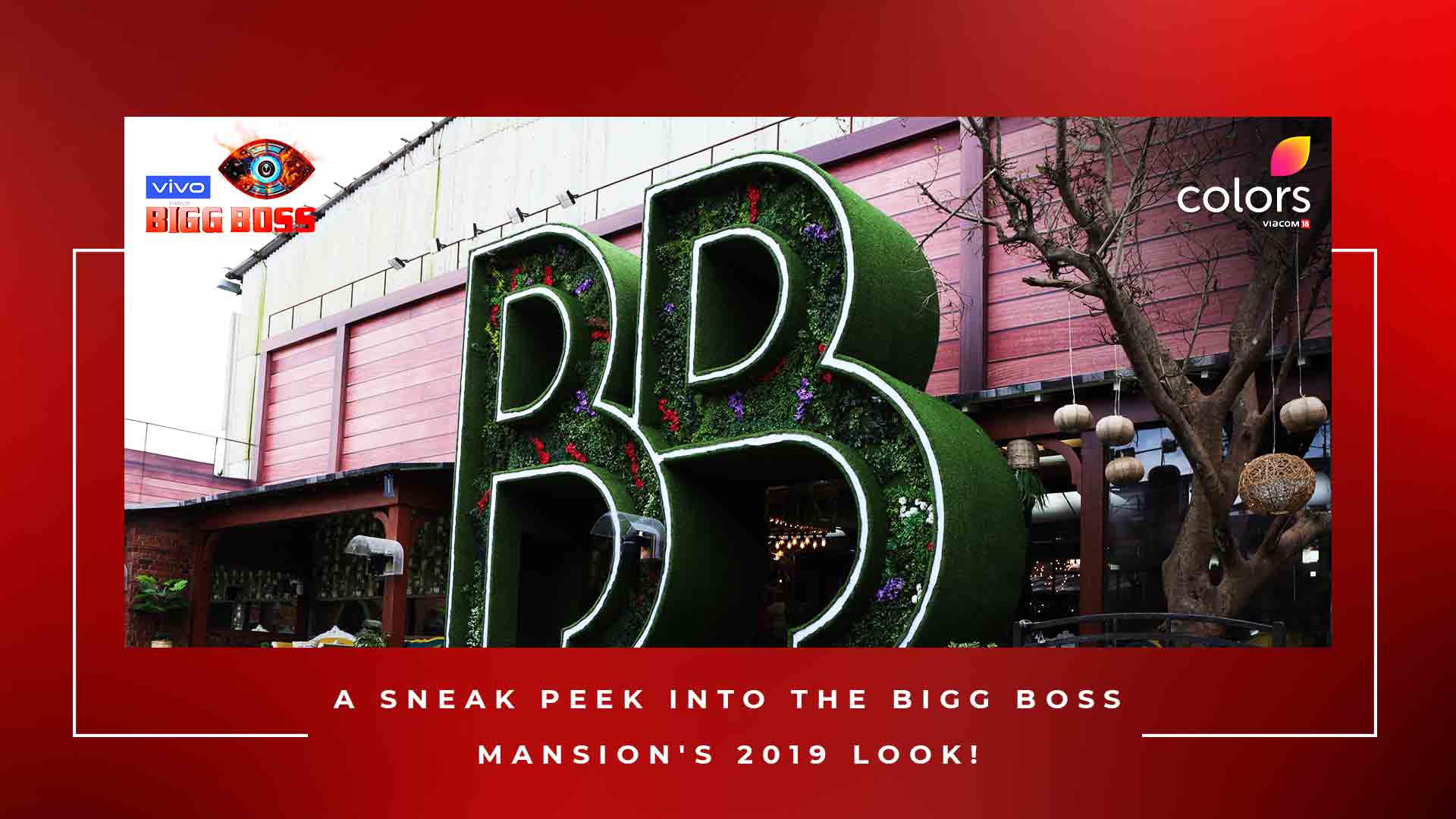 Ever wished to know all the details about the luxurious Bigg Boss mansion? Read on to have a look inside India's most famous house
Ever since it began in 2006, viewers eagerly await each new season of popular reality TV show Bigg Boss. However, amidst all the controversies it stirs, the one thing that's unmissable is the gorgeous house that the 13 contestants live in for 3 months. Every year a new Bigg Boss house is constructed with a unique theme. Last year's Bigg Boss house had a sea theme with the walls, furniture, accessories and lights showcasing a sea life décor. This year, celebrated Bollywood art director Omung Kumar and his team opted for a museum theme for the house.
RealtyNXT gives you a lowdown on everything you need to know about the 'Bigg Boss Museum'.
Location
2019's Bigg Boss house has broken more than a decade old tradition as far as its location is concerned. Earlier, the Bigg Boss house was always constructed outside Mumbai city. While seasons 1 to 4 and 6-12 had Lonavala and season 5 had Karjat as the Bigg Boss house's location, for season 13 this time it was built in Film City (Goregaon) in Mumbai.
What's inside?
The Bigg Boss house has one massive bedroom, a kitchen and four toilet bathrooms. Other areas include a gorgeous garden, a swimming pool, activity area and gymnasium. The most popular rooms of the house are its Confession Room and grand living room.
What's missing?
TV connection, telephones, mobile phones, Internet, clocks, pens and papers.
Size & number of cameras
It measures 18,500 sq. ft. and the entire premises has a whopping 93 cameras within it.
Colour pop
The first thing you will notice is the use of vibrant colours throughout the house. Kumar has mentioned that they wanted to keep the home's atmosphere as youthful as possible. Varying fluorescent colours along with a mixture of purple and pink are dominant throughout the house.
Eye everywhere
This time the design of the house is laced with one unmissable feature. The eye of Bigg Boss makes its appearance in every nook and corner of the house. Even the swimming pool's shape is the eye of Bigg Boss!
Bigg Boss goes green
The whole house took approximately six months to finish. According to Kumar, this year's house was designed keeping in mind that its construction and the final product cause minimal pollution. The use of plastic is bare minimal and the majority of the home is constructed using fibre and Plaster of Paris. "The Big Boss Museum has been carefully crafted and each wall has elements that reflect the contestants' ideologies and exemplify the game and its rules. There is a wall with caricatures of different emotions that denote the various shades of a person and the roles they will play. We have balanced out quirky modules with furniture having muted shades. We have used bright lighting, to boost the mood and amplify the set-up well," Kumar added.
The garden area
In another first, the 'Bigg Boss' board is missing from the house. It has been replaced by an entrance which has an ornamental vertical garden. Keeping the theme of the house intact, it has been designed in the shape of two Bs and measures 20 feet. It is adorned with greenery and beautiful flowers. As mentioned before, the swimming pool has the shape of the Bigg Boss eye. Another special feature is the hide-out seating area. Adjoining the pool area is an open gymnasium which is loaded with iron bars and freestyle weights.
Living room
This section of the house gets the maximum attention when Bollywood star Salman Khan addresses all the contestants during 'weekend ka vaar'. It has vibrant colours everywhere from its furnishings to its walls. This time it even has a mini staircase from which a contestant can sit and keep an eye on the ongoings. Its furniture and furnishings have a quirky yet antique feel to them.
It has a special wall adorned with a jigsaw puzzle frame.
It has been designed to make all the contestants feel welcome. The only electronic gadget in it is a gigantic television which is the only way contestants connect and interact with Khan.
BB Cafe
This year's kitchen area has been named BB Cafe. It is designed in a very glamorous manner with stylish lighting. Its walls showcase utensils of various shapes and sizes. Its most stand out features are its huge countertop and the double door fridge. The kitchen is directly connected to the living room. One look at it and it can be safe to say that the kitchen is modern and very inviting!
Bathroom
The bathroom area has a special touch this time. It has a sitting space shaped like a hot air balloon. Its walls have many doodles and pop arts. Its entrance has prints of dictionaries with doodles all over it.
Bedroom
The bedroom door has a quote, "Dear Karma, I have a list of people that you missed." In another first, this time there is no separate bedroom for men and women. It is designed to accommodate 14 people despite the fact that there are 13 contestants. Each bed is custom made into an extra-large size so that three people can sleep on it comfortably. Each bed's headboard is laced with faux fur. The wall has a massive 3D zipper and it is laced with various expressions.
The confession room
This is the heart of the Bigg Boss house. It is the place from where the contestants speak to Bigg Boss, nominate people for ousting and share their grievances as well. The only furniture in the room is a diwan. Its backseat is decorated with mirror work at the borders. Countless ropes can be seen hanging down from the ceiling. The room was designed so that it radiates an aura of power and mystery.
ALSO READ: 5 Hollywood Celebrities who are Real Estate Moguls