Bombay HC Rules Against Maharashtra Real Estate Appellate Tribunal's Order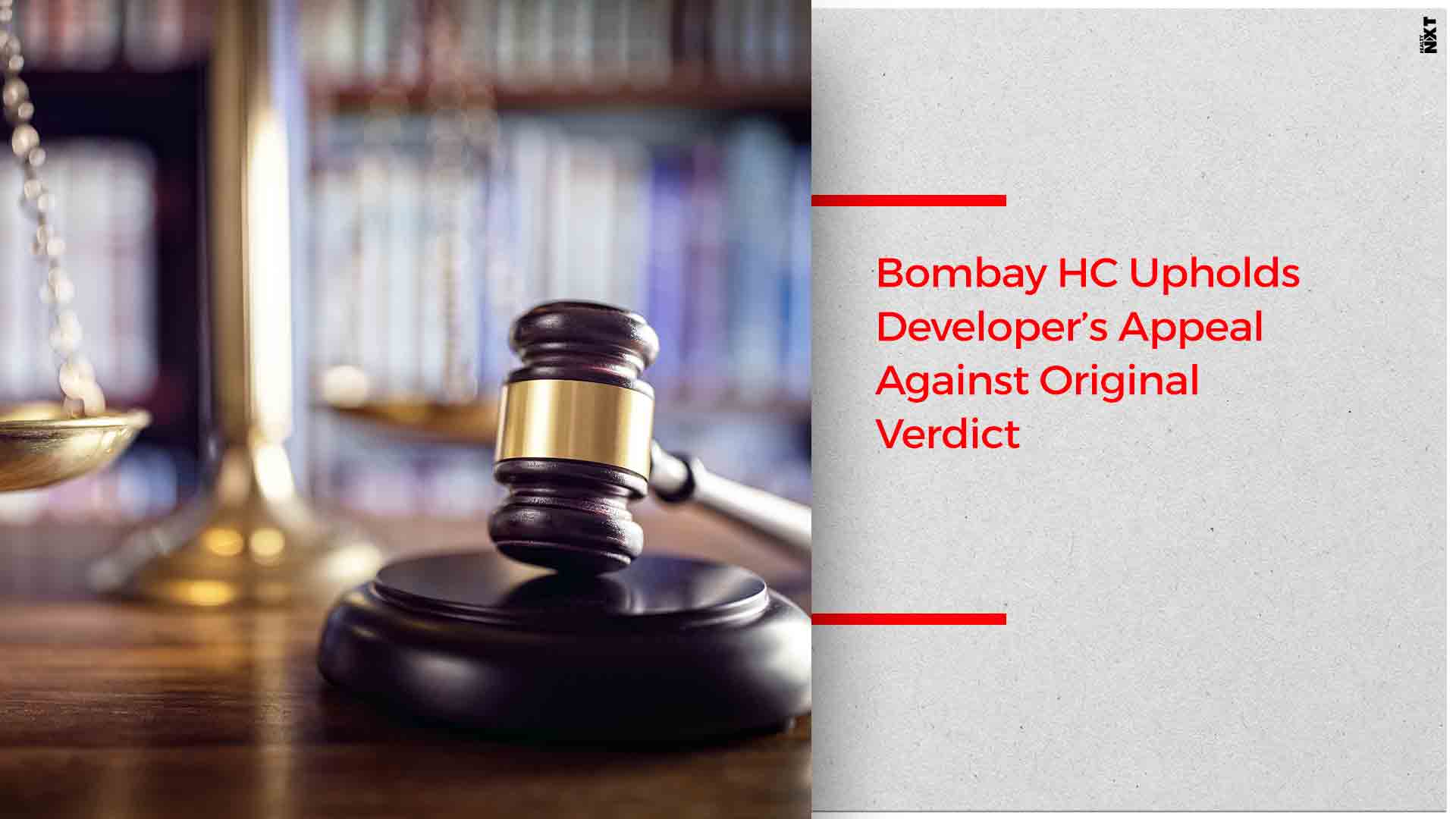 The Bombay High Court responded in favour of developer Man Global Ltd (MGL) on the grounds that a single member of a tribunal bench cannot pass verdicts
The Bombay High Court quashed and set aside a ruling by the administrative member of Maharashtra Real Estate Appellate Tribunal on Tuesday, and ruled that as per the Real Estate (Regulation and Development) Act (RERA) provisions, a sole member of a tribunal bench has no jurisdiction to dispose off appeals or applications.
Hearing two second appeals by developer Man Global Ltd (MGL) against Bharat Prakash Joukani and Ram Prakash Joukani, Justice RD Dhanuka delved into the question of law – whether a sole member of the Tribunal can decide any appeal or application under RERA provisions or the same has to be heard and decided by a bench comprising two members, including one judicial member.
MGL had appealed against an order dated May 2, 2019 passed by SS Sandhu, the administrative member of the Tribunal, refusing to condone the delay of 62 days in filing an appeal against a MahaRERA order. On September 24, 2018 MahaRERA had directed MGL to pay each of the two complainants a 10.5 percent interest on a sum of Rs 5.14 crore from July 2016 till the date of handing over possession of their flats, and refund Rs 61.73 lakh for lift lobby area of 118 sq. ft.
MGL had filed an appeal against the directive with the Appellate Tribunal, but there was a 62-day delay which it requested the tribunal to condone. Sandhu in his ruling refused to condone the delay and rejected their application. Man Global Ltd then filed a second appeal with the Bombay High Court.
Senior advocate Prasad Dhakephalkar, appearing for MGL, cited Section 43 (3) of the RERA which states that 'every bench of the Appellate Tribunal shall consist of at least one Judicial Member and One Administrative or Technical Member.'
He also cited para 339 of the December-2017 judgment by the High Court in the Neelkamal Realtors Suburban Pvt Ltd vs Union of India case to support his submission that the Tribunal must always consist of two members. He submitted that the entire order thus passed by one the sole member of the Tribunal is without jurisdiction and should be set aside.
In his October-1 order, Justice Dhanuka quashed and set aside the May-2 Tribunal order, and asked a two-member bench of the Tribunal to hear MGL's application afresh.
Advocate Nilesh Gala told Mumbai Mirror, "The order will affect most of the matters in which Tribunal members sat singly but section 55 of RERA will come to the rescue, and ought to be pointed out to the honourable Court." Section 55 of RERA states that no act or proceeding of the Appellate Tribunal shall be invalid merely because of any vacancy or any defect in constituting the tribunal or appointment of its members. Section 55 (C) specifically says that any irregularity in the procedure of the Tribunal should not affect the merits of a case.
Source: ET Realty
(Note: The story has been published without modifications to the text. Only the headline and intro have been changed.)
ALSO READ: No HC relief for Punjab polluting brick kiln owners over failure to transition to new emissions technology.