State Government Aims To Bring Relief To Realty Industry In Gujarat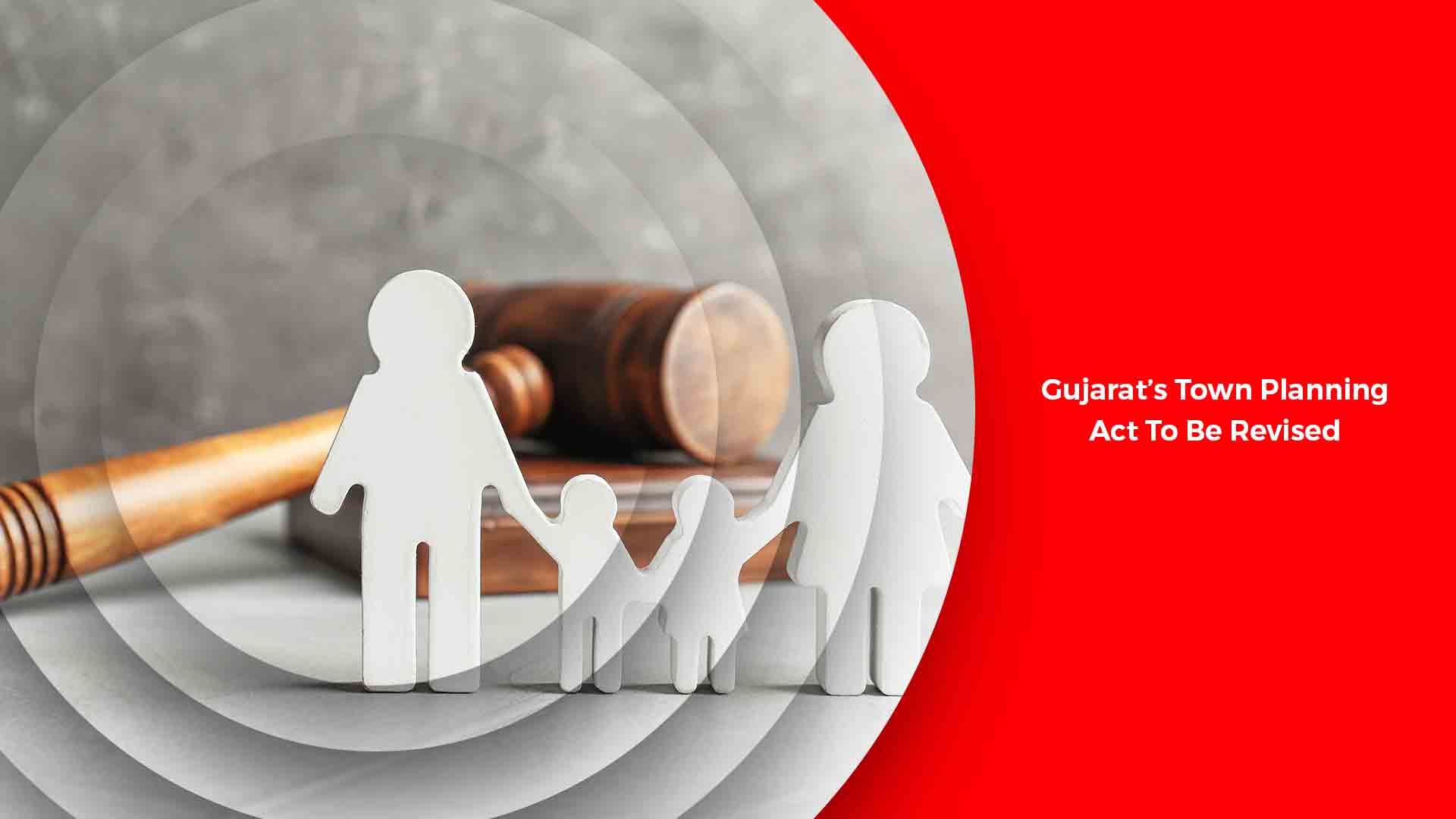 In order to bring speed in the process of gaining approvals for town planning schemes and eliminate unlawful projects, Gujarat's government is contemplating the amendment of the Town Planning Act
The Gujarat government is considering amending the Town Planning (TP) Act to minimise the time taken to clear town planning schemes.
Delays in approving schemes have led to haphazard and illegal development in several areas, officials said. Recently, a long-pending demand of the real estate industry was approved, giving them higher floor-space index (FSI) values, besides other relaxations.
A state government official said a recent study and feedback from various quarters including developers, had suggested a need to change provisions of the Town Planning Act.
"The state government has identified a series of flaws in the Act and the system by which it is being implemented," the official said.He added that the process of planning and finalizing of TP schemes is laborious and long drawn.
"Finalizing TP schemes takes a minimum of three years and in some cases up to seven years. Litigation also causes long delays. The government intends to amend the Act to resolve these issues," the official said. He stated that there are several stages involved in town planning – from the town planning officer level to the CMO – and this has to be repeated even if minor changes are made.
According to officials, the proposed amendment in the Act is expected to reduce the time taken to approve town planning schemes by almost 70 percent.
"The government will fix a time limit for clearance of proposed schemes at all levels through a simultaneous process instead of the present stage-wise system. All the concerned officers have to either approve or disapprove the scheme with adequate reasons in a fixed time frame," the source added.
The proposed amendment will likely to be effected after the assembly bypolls.
In the past two years, the state government cleared some 200 new town planning schemes.
Source: ET Realty
(Note: The story has been published without modifications to the text. Only the headline and intro have been changed.)
ALSO READ: Gujarat CM Expedites Approval Process for TP Schemes