Office absorption on-track to break records in 2019; Flexible spaces leading the charge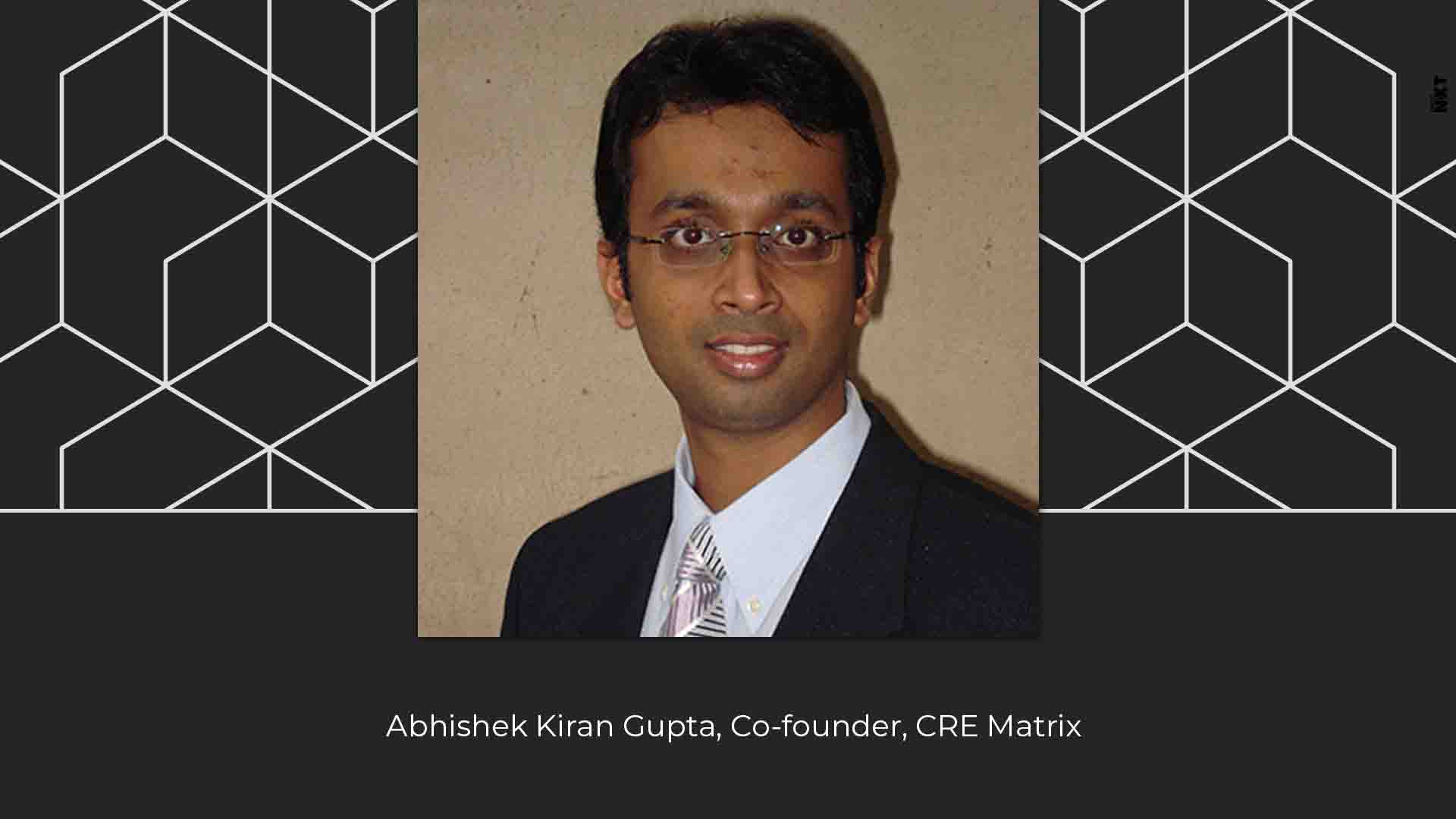 Pan-India office absorption set to cross 45 Mn. Sq.ft. in 2019, Co-working segment makes entry into top five occupiers
Bengaluru, Mumbai and Hyderabad accounted for more than 70% of the total absorption in H1 2019
Flexible spaces category entered the league of top-5 contributors to office absorption on a pan-India basis and is likely to improve further
Office space absorption is expected to surpass 45 Mn. Sq.ft. in CY 2019, to set a 6-year new record high, according to the latest CRE Matrix report, 'INDIA OFFICE | H1 CY'19 Absorption Snapshot'. The report added, absorption levels in first half of 2019 were recorded at 25.2 Mn. Sq.ft., 20.4% higher than that in first half of 2018. It also added that, in CY 2018, office absorption (based on move-in dates of occupiers) stood at 41 Mn. Sq.ft. (across MMR, Bengaluru, NCR, Hyderabad, Pune & Chennai). This was 25% more than that in 2017 and 41% more as compared to absorption in 2014. "Pan-India Tier I cities commercial office is set to clock the highest absorption in last 6 years (since year 2014). We expect the same to be more than 45 Mn. Sq.ft. in CY 2019 on the back of strong demand from IT/ITeS sector and flexible workspaces", said Abhishek Kiran Gupta, Co-founder, CRE Matrix.
The report (based on actual transaction registrations across India) added, while Bengaluru continued to remain the leader in office segment, its overall absorption share was recorded at 33.6% for H1-2019, as compared to 37% in 2018. Hyderabad, on the other hand, contributed 19.8% to absorption activity in H1-2019 and 12% in CY 2018, it said. Mumbai, the 2nd highest contributor to absorption in H1-2019, recorded its share at 20.6% as compared to 18% in CY 2018.
With 17.4 Mn. sq.ft. of flexible spaces across the country, Co-working segment has emerged to be the fifth largest sector in terms of occupied office space, surpassing Consumer Discretionary sector (16.8 Mn. Sq.ft.). IT/ITeS segment's occupancy was recorded at 229 Mn. Sq.ft. (46%), followed by BFSI 80 Mn. Sq.ft. (16%). "Co-Working Spaces, the fifth largest contributor in terms of occupied office spaces, has now truly emerged as one of the strongest growing segments in real estate. " said Abhishek Tiwari, Co-founder, CRE Matrix.
IT/ITeS continued to be the favorite segment for Hyderabad and Bengaluru, accounting for 57% and 50% occupancy in the cities, respectively. Whereas, BFSI segment stood its ground as the leading occupier in Mumbai's office scenario, accounting for 24% occupancy in the city.
About CRE Matrix
CRE MATRIX is India's largest and most-preferred real estate analytics provider for leading developers, mall owners, retailers and funds. The company offer a range of cloud-based products that provide real estate intelligence that is critical in conducting research, designing expansion strategies and negotiating property/entity-level deals across all segments of real estate – office, retail, residential, warehousing etc. CRE Matrix has developed proprietary algorithms that relentlessly provide up-to-date information and enable deep data analytics across sectors and geographies. CRE Matrix aims to be the largest custodian of registered information in the real estate sector. 
ALSO READ: Investors Clinic rewards key performing employees with gifts worth Rs 6 cr