MahaRERA registration relief for small projects with completion certificate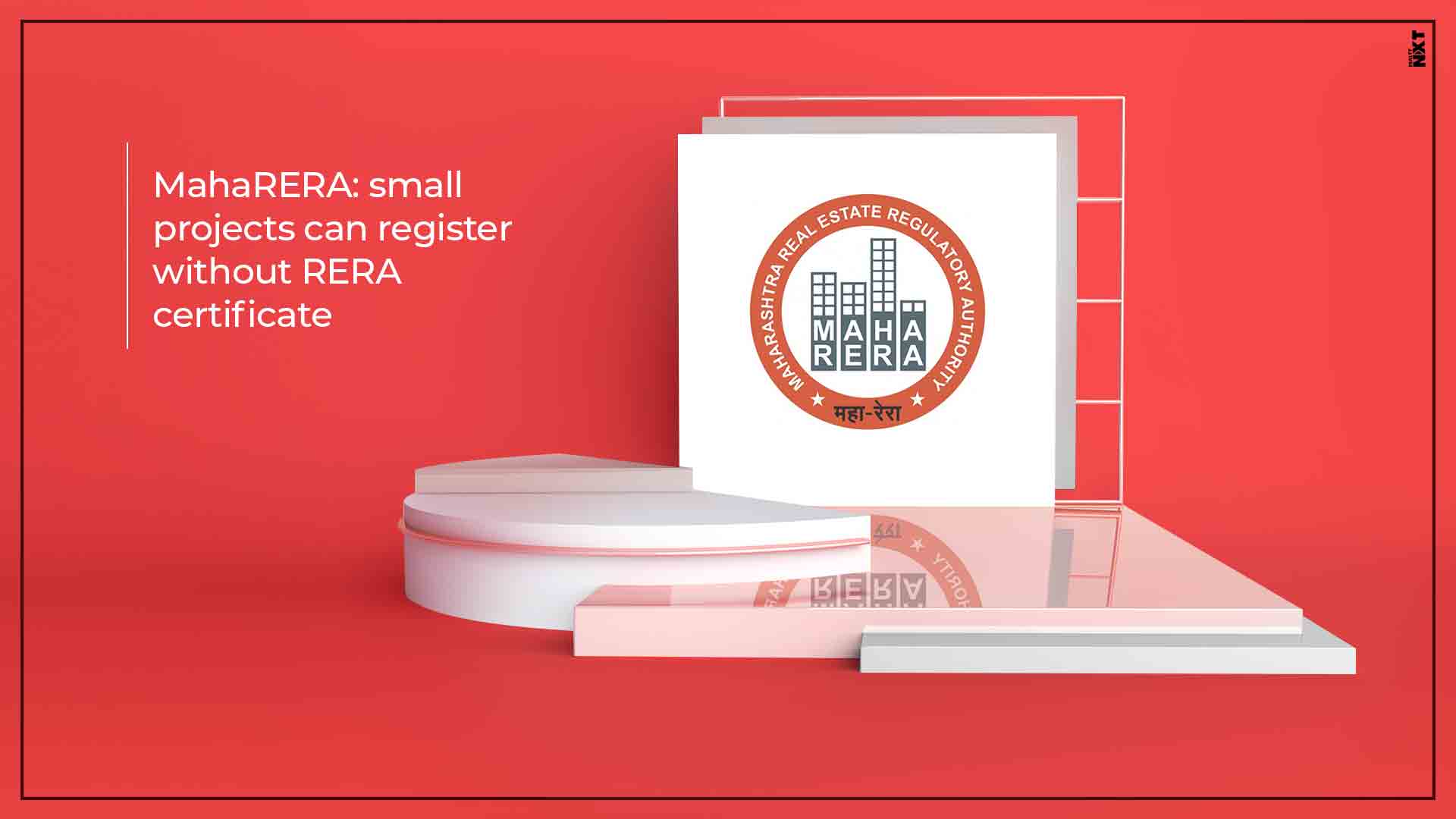 The Maharashtra Real Estate Regulatory Authority (MahaRERA) late on Friday night clarified that projects spread over less than 500 sq m or with less than eight apartments need not register with it and can go in for registration of properties without the RERA certificate if they have received the completion or occupancy certificates from the competent authority before the agreement for sale need.
The clarification brings a much-needed respite to developers who were facing issues in property registration in the last few days.
On September 20, a day before the announcement of the elections in the state, a government resolution (GR) issued by the property registration department insisted on RERA registration of all properties. Instructions were also issued to the registration offices not to register any projects without RERA registration.
"We have received several complaints from buyers and promoters for facing difficulties in registration of agreement for sale/sale deed for real estate projects. Therefore, it was necessary to issue the clarification on projects that can be excluded from mandatory RERA registration,'' MahaRERA secretary Vasant Prabhu said in the order issued late on Friday night.
State president of Credai Rajiv Parikh told TOI that MahaRERA's clear guidelines regarding projects excluded from RERA registration have to be adhered to by the registration department to avoid any inconvenience to buyers or developers.
President of Credai Pune-Metro Suhas Merchant said they had written to IGR Anil Kawde and MahaRERA for amending its guidelines. "We want to help mitigate the difficulties of genuine developers and homebuyers at large to avoid inconvenience during the festival season. We have requested the IGR to instruct all sub-registrars in the state to commence the registration processes, which are on hold,'' he said.
State IGR officials said the September 20 GR was issued to keep a strict vigil on the projects and ensure that no building with the requisite sanctions was being sold to consumers.
Source : TNN
(The story has been published from a wire feed without any modifications to the text)
ALSO READ: Quality check must for projects registered with MahaRERA