Saudi Arabia bucks subdued construction market with Vision 2030 push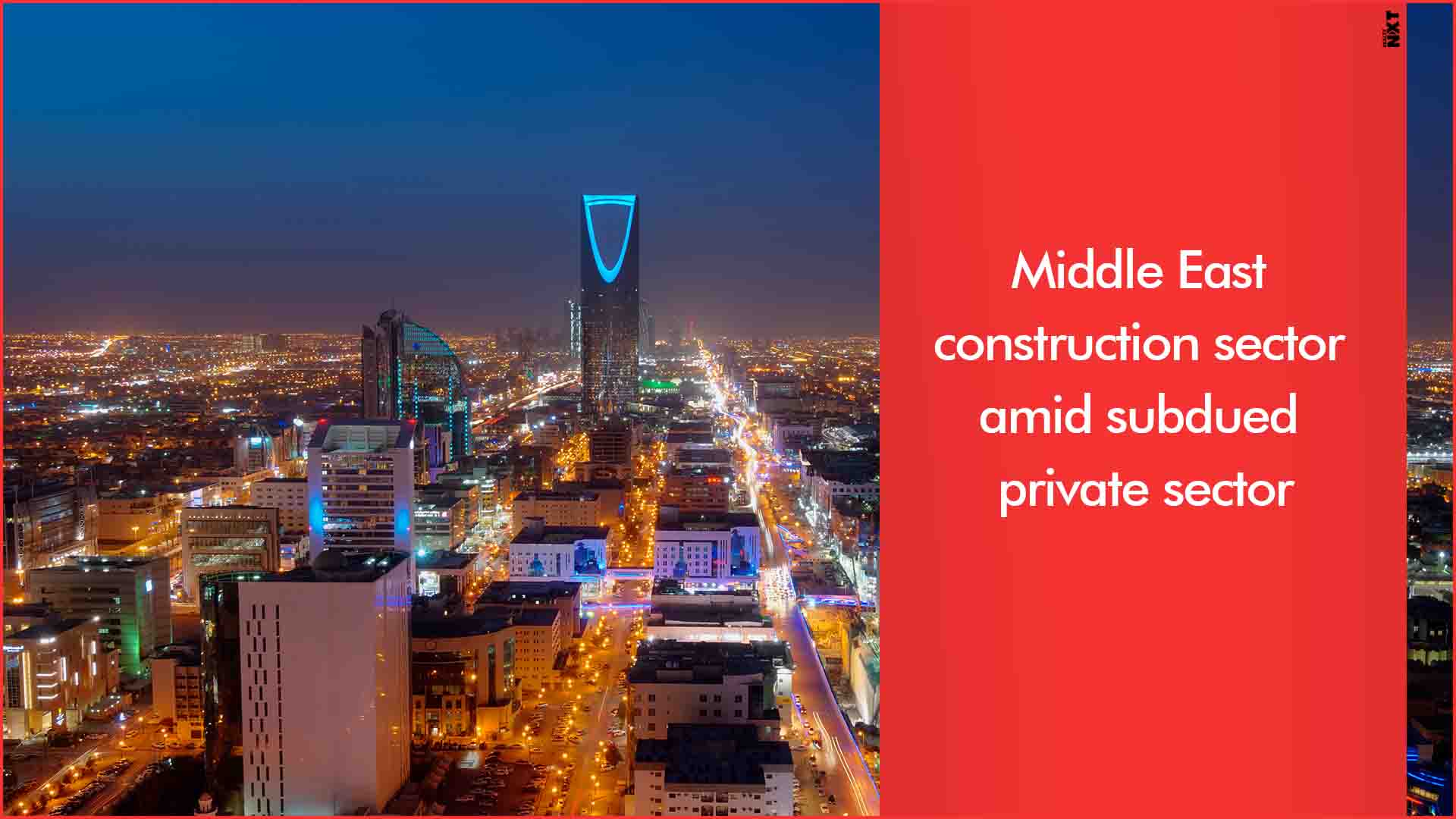 New research shows mixed sentiment in the Middle East construction sector amid subdued private sector activity
Saudi Arabia bucked the trend on a subdued regional construction sector in the second quarter of 2019 as its Vision 2030 acted as a catalyst for building activity, new research has revealed.
The latest RICS Middle East Construction and Infrastructure survey results indicated a mixed sentiment in the construction sector amid subdued private sector activity, with contributors noting headline workloads to be down in most of the region.
However, this was not the case for respondents in Saudi Arabia who noted workloads had expanded at a robust pace over the second quarter.
The report said Saudi Arabia's more optimistic outlook was partly due to Saudi Vision 2030 acting as a driver for activity in the country, with workloads increasing across the board.
Respondents in Oman indicated that the Omanisation policy has introduced bottlenecks into the market, while contributors in Bahrain stated the imposition of a 5 percent value-added tax has dampened their economic activity.
In the UAE, the increase in infrastructure activity, particularly on road and rail projects, is supporting a broader growth in work, with contributors expecting the outlook for the next year to remain upbeat and workloads also increasing over this period.
Workloads in Oman are also expected to rise, driven by work on infrastructure projects but firms are likely to continue to cut headcounts in the sultanate.
Most markets in the Middle East saw work on infrastructure booming, which can in part be due to government spending.
Despite expectations for an increase in workloads over the next 12 months, profit margins are still expected to remain under pressure, with material costs seeing a larger increase than the cost of skilled labour, the RICS survey said.
However survey respondents expect the cost of unskilled labour to grow by 1 percent in the UAE and 1.6 percent in Oman.
In Saudi Arabia, labour and skills shortages were also highlighted as constraints holding back activity, with quantity surveyors and skilled tradespeople being the two skills most in demand.
The survey also showed that 58 percent of Saudi contributors stressed that regulation was an obstacle for activity in the kingdom, while 70 percent cited finances.
Contributors in Saudi Arabia, Kuwait and the UAE remain generally more optimistic with an expectation for overall workloads increasing over the next year.
The RICS Middle East and Asia-Pacific Construction and Infrastructure Survey is prepared every quarter to identify the trends in the construction and infrastructure markets.
Source: Arabian Business
(The story has been published from a wire feed without any modifications to the text)
ALSO READ: Dubai's RTA reveals $46bn in savings from infrastructure investments