Ceramics production in Morbi shifts to slow gear in Gujarat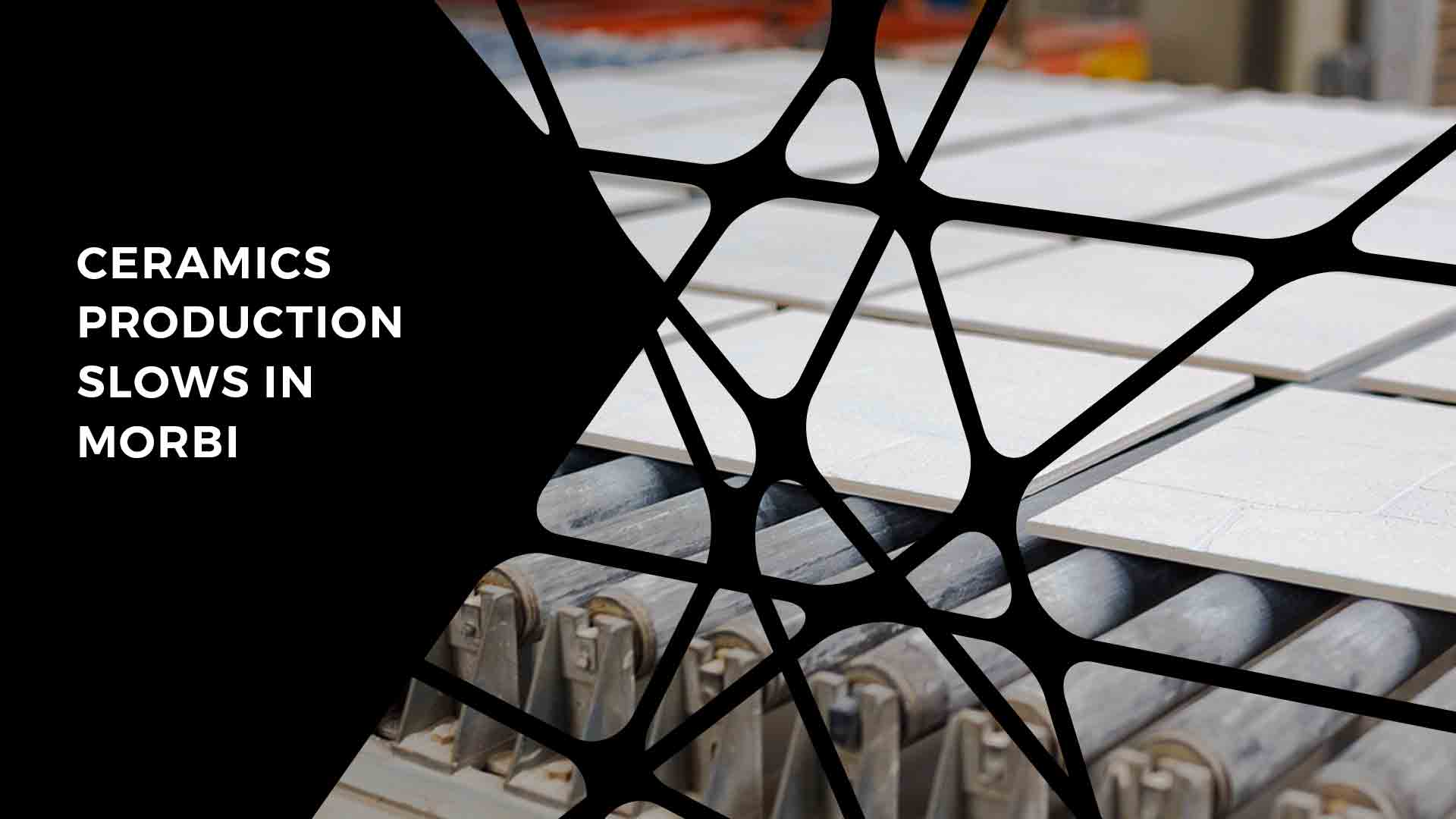 On their part, the manufacturers in India's largest cluster of ceramics say they had no other option but to cut production
"Nearly 5,500 trucks used to be loaded and unloaded every day in Morbi a few months back. The number has now come down to 3,500 to 3,800," says Prabhat Dangar, president of Morbi Truck Transport Association. The drop in ceramic tiles production in Morbi has hit hard the transporters dependent upon the commerce in ceramics.
On their part, the manufacturers in India's largest cluster of ceramics say they had no other option but to cut production. They are facing a 35% drop in demand for ceramic tiles, due to a sluggish real estate market and poor retail sales, especially in rural areas.
The year 2019 has been a rollercoaster ride for tile makers in Morbi. Early this year, the National Green Tribunal (NGT) ordered closure of units run on coal-gasifiers.
After imposition of Rs 400 crore in penalties for using coal gasifiers in the past, and hiccups while switching over to natural gas, the industry is now facing a dip in demand, say market players.

"Drop in domestic demand has prompted ceramic tile makers to cut production by 25-30%. Gas consumption in Morbi has reduced by 27% over the past two months indicating less production," says Nilesh Jetpariya, president, Wall Tiles Division, Morbi Ceramics Association (MCA).

Market sources also say that around 40-50 tile manufacturing units have halted production. "Morbi has around 850 units which make wall, floor and vitrified tiles. Many of these plants are operating at 70% plant capacity," adds K G Kundariya, chairman, Wintel Ceramics Private Limited.

"In ceramics, if a unit owner operates his plant at a lower capacity, the production cost goes up, which ultimately eats into margins," says Jetpariya. The turnover of the industry is expected to plunge from Rs 42,000 crore per annum to Rs 30,000 crore, say market experts.

"Despite the tough economic environment, Morbi had seen its business growing by 15-20% over the years thanks to robust demand from the overseas market. This is the first time in recent years that demand has gone down," says Kundariya, who is also a former president of MCA.

Making matters worse, Saudi Arabia made its tiles import law stricter and the registration process more stringent. Ceramic tile exports to that country has stopped for last 15 days now. However, the export market continues to provide a buffer to Morbi's ceramic industry.

Industry players say that Indian tile makers may gain following US-China trade war. The demand from far east countries is also growing. "The fall in domestic demand has been compensated by exports growth," said a manufacturer.

Source : TNN
(The story has been published from a wire feed without any modifications to the text)
ALSO READ: ANCON Group, HMDA set up Logistic Park at Hyderabad