Corporate Affairs Ministry mulling threshold for homebuyers to trigger insolvency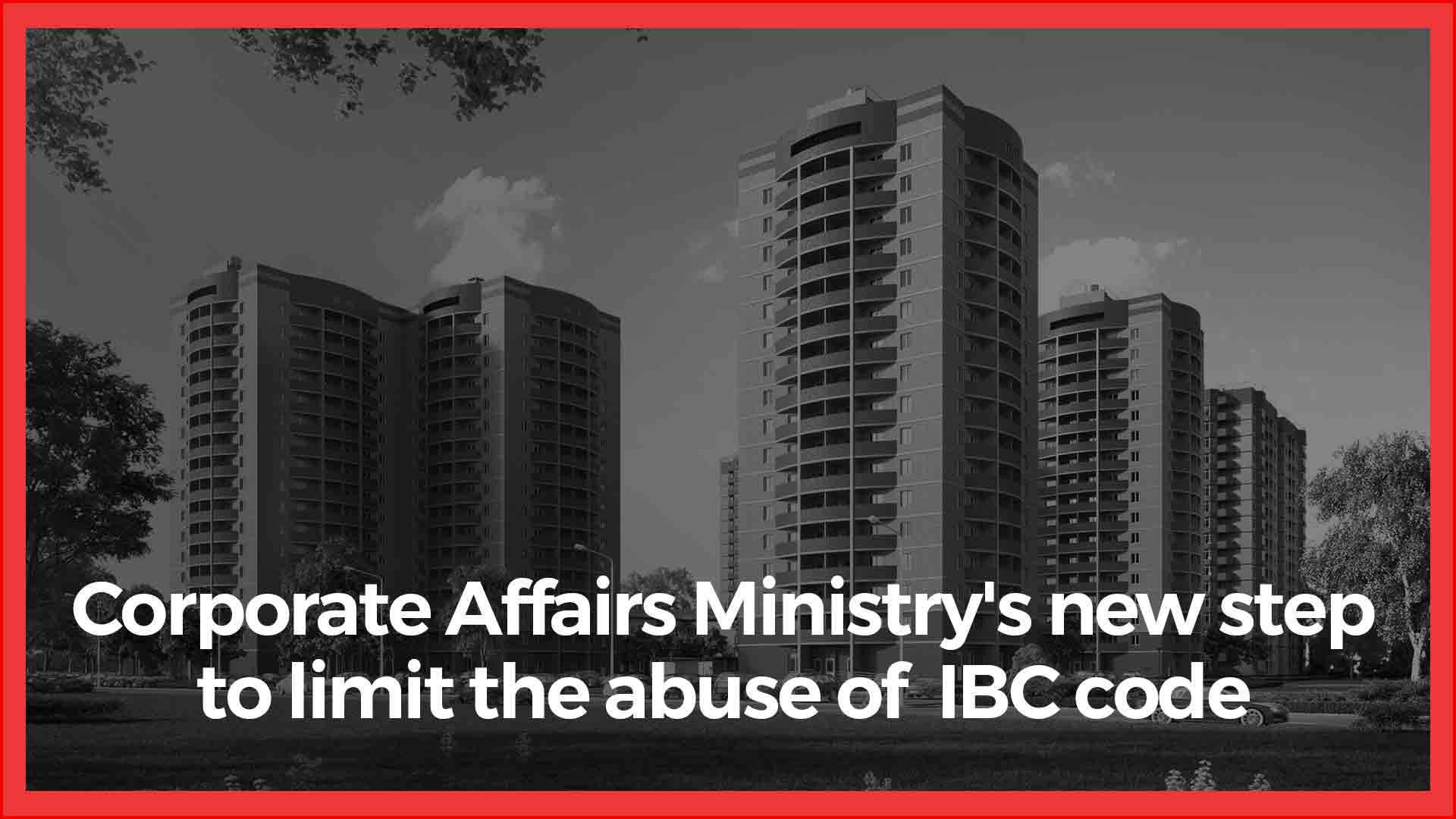 In a move to limit the abuse of the Insolvency and Bankruptcy Code (IBC), the Corporate Affairs Ministry is mulling the setting of a threshold for homebuyers for starting insolvency proceedings against real estate developers, Corporate Affair Secretary Injeti Srinivas said on Monday
In a move to limit the abuse of the Insolvency and Bankruptcy Code (IBC), the Corporate Affairs Ministry is mulling the setting of a threshold for homebuyers for starting insolvency proceedings against real estate developers, Corporate Affair Secretary Injeti Srinivas said on Monday.
Speaking to reporters, Srinivas said the ministry is also looking at a distribution formula for financial and operational creditors to create a hybrid system of auction of properties with a rigorous examination of resolution applicants to make the system more transparent and legal hassle free.
"If a single homebuyer is the (insolvency) trigger because the Rs one lakh threshold has crossed, one day default has crossed..otherwise a well-functioning company comes to NCLT (National Company Law Tribunal, it is not a happy situation," he said.
"There is a feedback from housing and urban affairs ministry and other quarters like real estate industry that this has to be looked at, and some threshold approached has to be followed. In the last three years 21,000 cases have come to IBC, out of which nearly 10,000 cases have been settled. 8,500 cases prior to admission and about 1,500 cases resolved and over 1,500 cases are ongoing. The whole issue of system getting clogged.
"These are real issues but the typical approach which will be beneficial is that cases that involve large outstanding and where IBC is the best option should actually take recourse to IBC. Things which are not having smaller outstanding can be better settled outside IBC. IBC is a rigorous process with lot of phases" ," he added.
The Secretary was briefing reporters here following a meeting between Finance Minister Nirmala Sitharaman with bankers on IBC issues.
The meeting, at which he was present, also discussed the treatment of operational creditors under the IBC which has been a bone of contention.
"The possibility of formula-based distribution (of assets) which is fairly elaborate which can give best option and reduce litigation and reduce time for litigation with (section) 29A getting settled beyond doubt, the only litigation area essentially is who gets how much, if that can be resolved in an effective manner that could be the real thing", he said.

He also said the government is considering ways to to make the IBC process more transparent and less litigation prone

"Right now, there and both financial and non-financial considerations. The non-financial considerations determine the eligibility and the financial considerations determine the outcome of the bids. So, there is a feeling that the non-financial considerations can be use for shortlisting and then for the bidding we can have auction mode," he said.

"There could be possibilities that we would examine to make it more transparent and less litigation prone, whether we can have a hybrid system where we can have the rigorous examination of resolution applicants's eligibility in one stage and after we shortlist all eligibles can there be an auction platform where they actually bid..that can increase confidence in the system," he added.

Billionaire L.N. Mittal-owned ArcelorMittal had last year won a long-drawn auction for Essar Steel but still has not been able to take over the company. While the NCLT approved ArcelorMittal's bid in March, some operational creditors and British lender Standard Chartered have filed appeals in higher courts.

Essar Steel is saddled with debt of more than Rs 50,000 crore. As per ArcelorMittal's proposal, financial creditors would receive Rs 41,987 crore against their admitted claims of Rs 49,395 crore. Operational creditors were to get Rs 214 crore initially but this was increased to Rs 1,214 crore later.

Standard Chartered would get only Rs 60 crore against its claim of Rs 3,487 crore. Standard Chartered and the operational creditors have submitted that the financial creditors, that is banks such as State Bank of India and Edelweiss Asset Reconstruction Company, will receive almost 90-92 per cent of their dues.

Source : IANS
(The story has been published from a wire feed without any modifications to the text)
ALSO READ: Over 400 realtors went under insolvency process by June 2019