Poor Amenities Lead Angry Residents Of Aura Chimera In A Bitter Dispute With Its Developer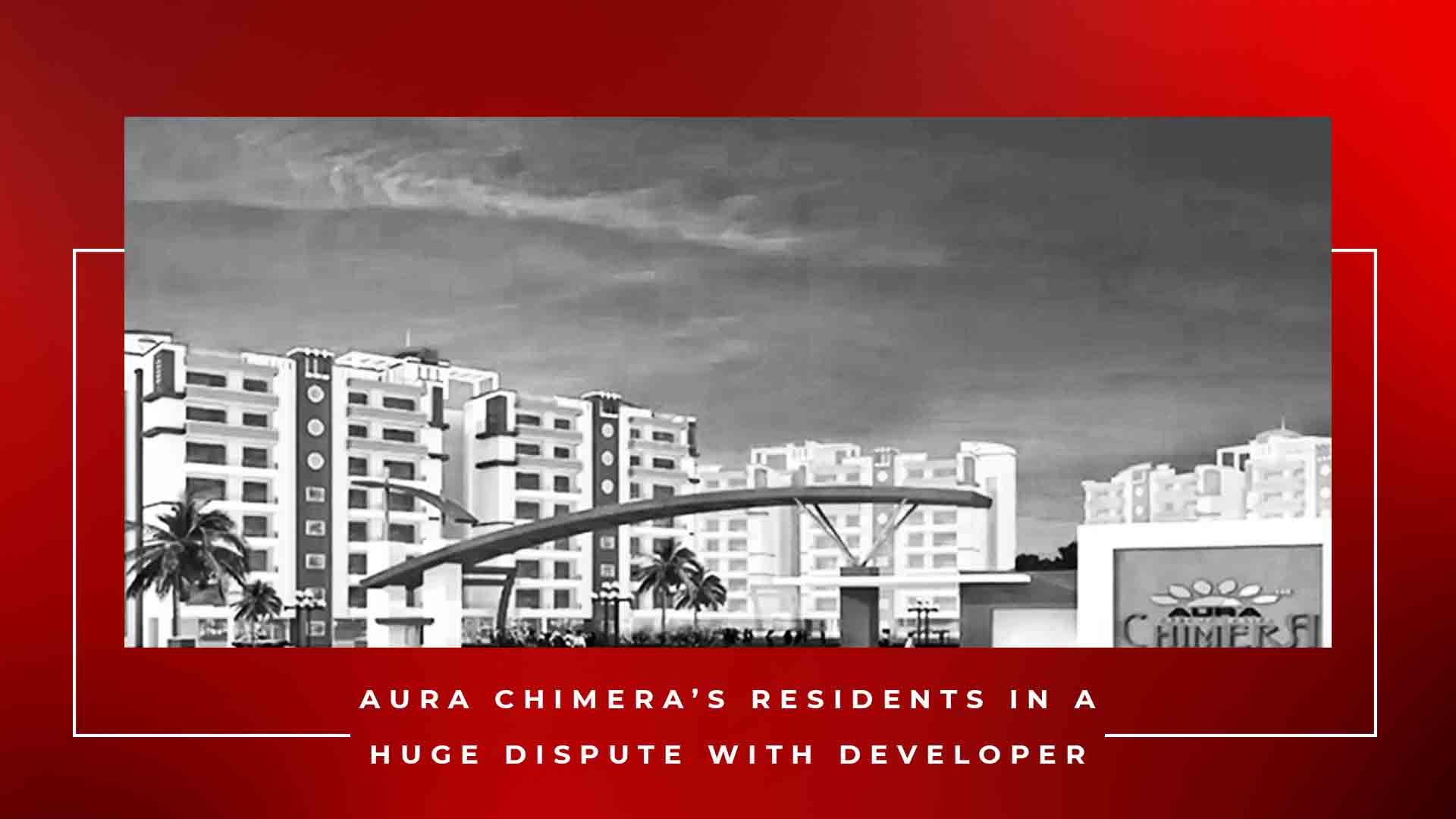 After suffering for years with faulty lifts and poor water supply, miffed residents of Aura Chimera have had enough and are voicing their angst against the developer
There seems to be no end to the dispute between the residents of Aura Chimera in Raj Nagar Extension and its developer over several infrastructure-related issues in the high-rise apartment complex. Around 650 families stay in the housing society that has around 800 flats.
A group of residents met the DM, the SSP and the Ghaziabad Development Authority vice-chairperson on Monday and alleged that instead of resolving the infrastructural issues, the developer has been employing several "arm-twisting" measures like issuing notices to some people about their source of money for buying flats in the society.
Moreover, they alleged that the builder has given a "false" complaint against some residents for employing bouncers and creating nuisance in the society.
Apartment owners association (AOA) president Praveen Chaudhary said, "The builder has now started threatening residents with the sole motive of muzzling their voices. It is beyond our understanding that under which rule he is seeking details about the source of money for buying flats. It is the purview of the income tax department."
However, when contacted, Anil Jain, the director of Aura Chimera, told TOI, "We are seeking such details from only those people who bought the flats in resale, as the income tax department has demanded the information from us to check benami properties and whether black money was used in the transaction."
Asked about filing a police complaint against residents, Jain said "some of them do not allow him and his staff to enter the society".
But the residents said that electrical wires have been lying in the open for several years now, the lifts in the society are faulty and the water supply is erratic. "The builder has given police complaint against 12 residents, including me, as we are vocal about the developer's poor approach towards the society's issues," Durgesh Yadav said.
"The builder has not even taken a permanent connection from the electricity department," Chaudhary added on Monday.
When contacted, Sanjay Kumar, OSD to GDA, said that "taking into account the deplorable condition of civic amenities, a notice was issued to the developer on October 14, directing him to start the work immediately. I will also conduct an inspection of the society on Thursday and put the case before UP-Rera."
Jain said that infrastructure-related work has been started and that he has sought time from the GDA to complete the same.
Source: ET Realty
(Note: The story has been published without modifications to the text. Only the headline and intro have been changed.)
ALSO READ: Maradu flats demolition to be carried out by two companies: Sub-Collector