Fee for construction nod to go up, valid for five years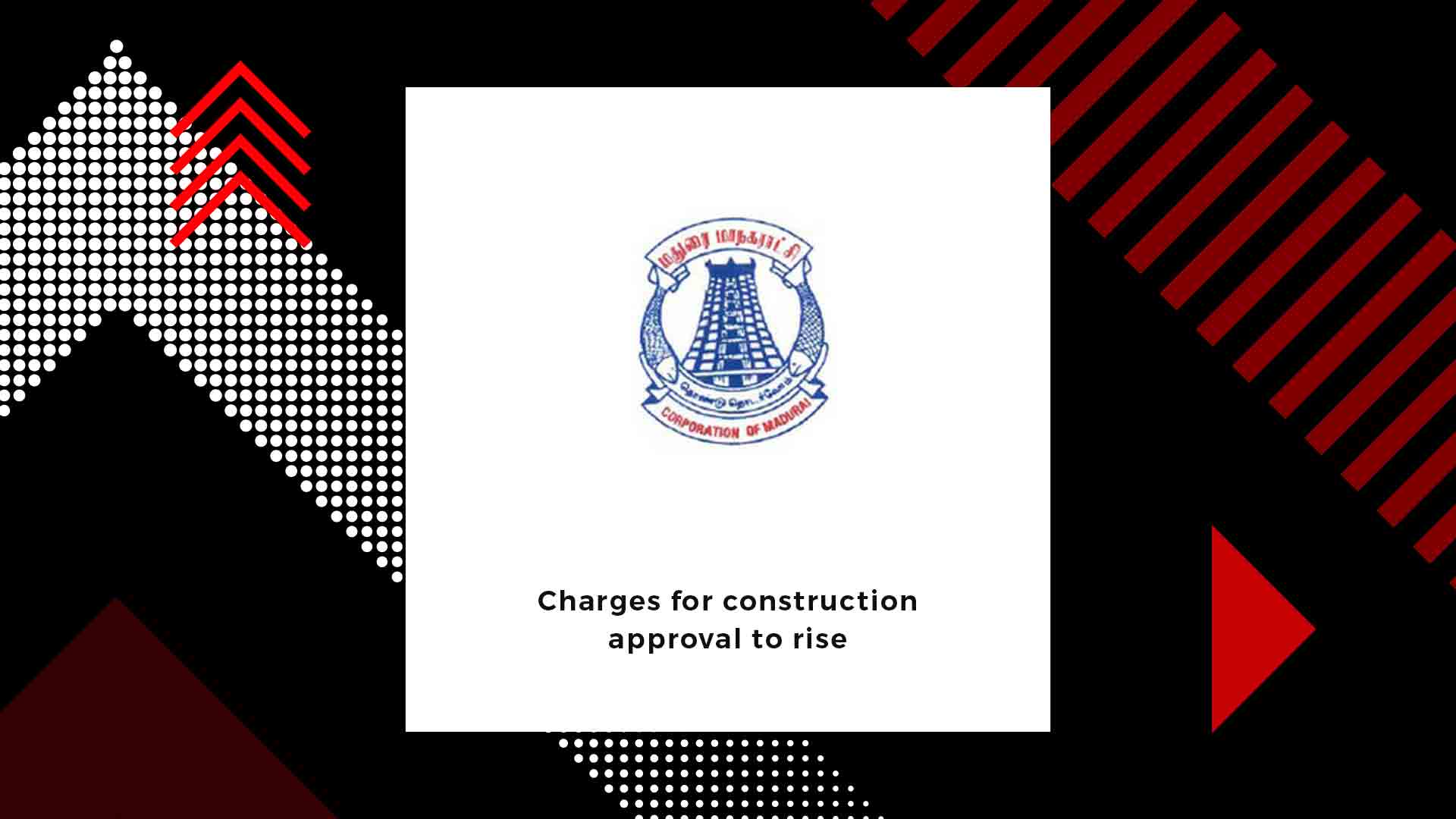 Town Planning department officials said while they were giving plan approval with two years validity, as per the new rules the licence will be issued for five years
The charges for obtaining approval for construction are set to rise as Madurai corporation has extended the building plan approval period from two years to five years. The new rule came into effect on October 14, officials said.
Town Planning department officials said while they were giving plan approval with two years validity, as per the new rules the licence will be issued for five years. This was approved at the council meeting held on September 26.
An official said the charges for approval will increase accordingly. For instance, if a building owner paid Rs 2,000 for two years' approval, he will have to shell out Rs 5,000 for the same building now.
The new rule has come into force complying with the Tamil Nadu Combined Building Development Rules 2019.
It will take more than two years for constructing apartment buildings as well as other bigger constructions. In some cases, residential building too get delayed due to the troubles in getting bank loans sanctioned. Since such people used to renew the licence after two years they stood to benefit from the extended licence period.
The civic body has also introduced refundable deposits to make sure that rainwater harvesting structure is in place. The building owner has to pay a refundable deposit of Rs 50 per square metre, while getting building approval. This means that the owner of a building of 1,000 square feet area would be paying Rs 5,000 as refundable deposit.
"The amount will be refunded on the completion of the building and after an inspection by the officials to make sure rainwater harvesting structure is in place. Earlier, building owners used to show only the provision for rainwater harvesting structure in the proposed building drawing," the official said.
Similarly, an additional Rs 10,000 needs to be paid towards refundable deposit for installing the board showing building approval details. It is collected to make sure building owners are following the rules. The owners of buildings, which are approved by Local Planning Authority, have to pay 50% of the money they pay towards infrastructure and amenity charge to the city corporation. Again, this also refundable, which will be returned on completion of the building.
Source : TNN
(The story has been published from a wire feed without any modifications to the text)
ALSO READ: Agra Municipal Corporation plan to increase house and water taxes