Office space leasing up 23 pc in Jul-Sep; may reach record at over 60 mn sq ft in 2019: CBRE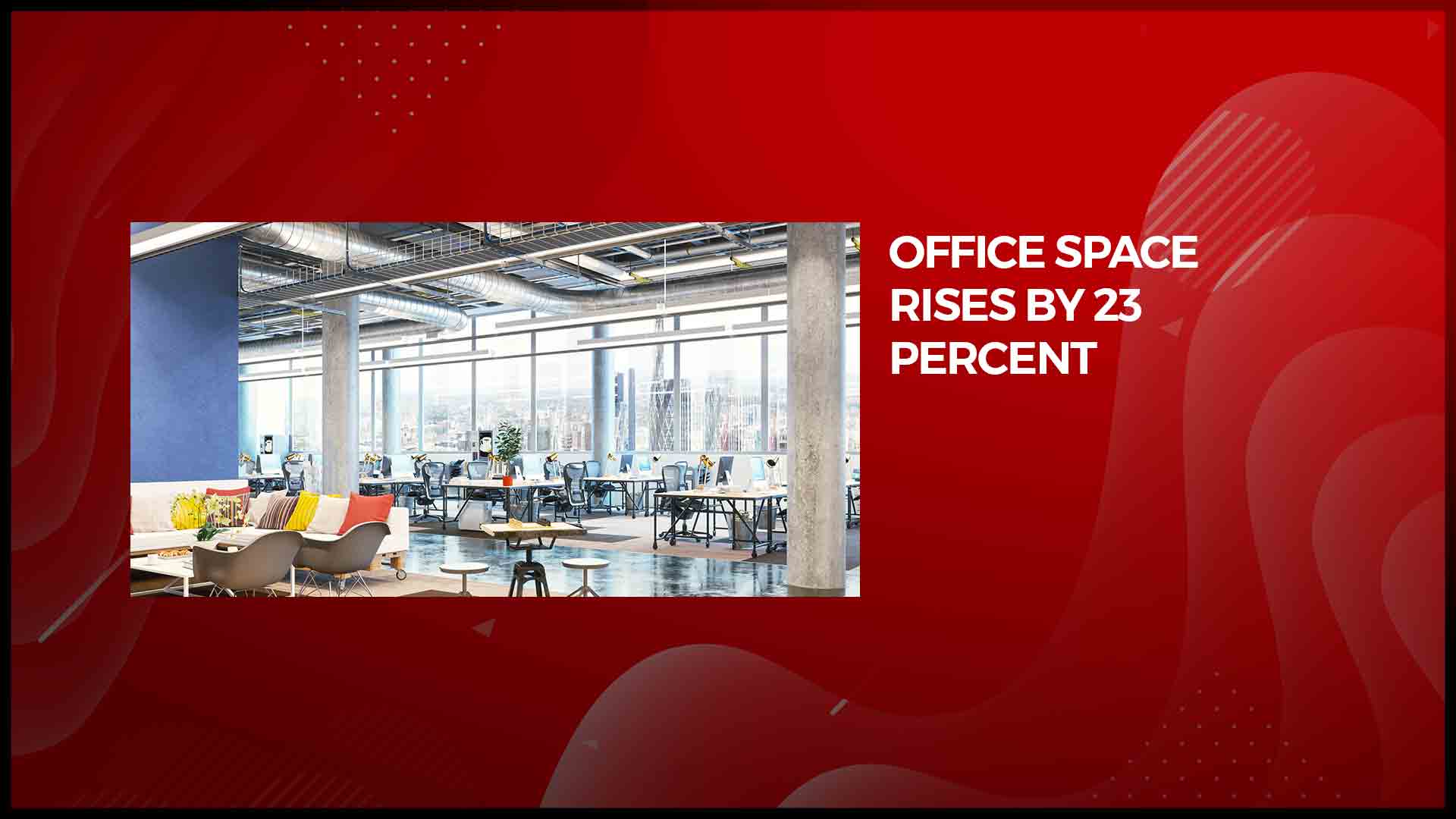 Office space leasing rose 23 per cent to 15.4 million sq ft in the July-September quarter across nine major cities, and may touch an all-time high this year at over 60 million sq ft as tech corporates and co-working players continue to expand their operations, according to property consultant CBRE.
The cumulative absorption or leasing of office space has increased by over 30 per cent to cross 47 million sq ft in the first nine months of 2019 calendar year, the consultant said in its India Office MarketView Q3 2019 report.
India's commercial real estate segment has been performing well even as overall property market, especially housing, is facing a multi-year demand slowdown.
According to the data, office space leasing jumped over-two fold in Hyderabad to 4.1 million sq ft during July-September from 1.7 million sq ft in the year-ago period.
Chennai also witnessed more than two-time increase in leasing at 1.8 million sq ft from 0.7 million sq ft, while Pune saw a marginal increase to 1.4 million sq ft from 1.3 million sq ft.
The demand for office space in Mumbai fell to 1.5 million sq ft from 1.7 million sq ft, while Bengaluru saw leasing activities declining to 4 million sq ft from 4.4 million sq ft. In Kochi, demand fell to 0.01 million sq ft from 0.1 million sq ft.
Office space leasing remained flat in NCR, Kolkata and Ahmedabad at 2.3 million sq ft, 0.2 million sq ft and 0.1 million sq ft, respectively.
"…we expect further strengthening of occupier sentiment in the medium to long term, backed by corporates looking to expand or consolidate their operations," said Anshuman Magazine, Chairman & CEO, India, South East Asia, Middle East and Africa, CBRE.
Favourable government initiatives, transparency in real estate sector and right reforms will improve investor sentiments greatly in the coming quarters, he added.
"Similar to last year, we expect that occupiers would put in greater efforts to incorporate flexibility in their portfolios due to changes in the business environment," Magazine said.
According to the report, tech corporates, accounting for about a third of the leasing activity, drove office space leasing in the country during July-September 2019, followed by research, consulting & analytics companies (19 per cent) and flexible space operators (15 per cent).
The rise in share of flexible space (co-working) operators (10 per cent in Q2 2019) was primarily a result of their continued expansion across almost all cities. These operators took up both primary and secondary spaces in mostly core locations across cities.
Other sectors such as engineering & manufacturing (7 per cent) and BFSI (7 per cent) also contributed to the increase in leasing activity.
The share of tech sector rose from 31 per cent to 40 per cent annually during the first nine months of 2019, said Ram Chandnani, MD (Advisory & Transaction Services), India, CBRE South Asia.
This implies that a rise in technology alternatives, insourcing/job preservation in the US and a global slowdown have not had any specific impact on India's position as a preferred outsourcing destination for both high-skilled and low-skilled tech services, research and development, he added.
(This story has not been edited by RealtyNXT staff and is auto-generated from a syndicated feed.)
Source : PTI
(The story has been published from a wire feed without any modifications to the text)
ALSO READ: Office absorption on-track to break records in 2019; Flexible spaces leading the charge