The Ultimate Diwali Offers For Home Buyers In 2019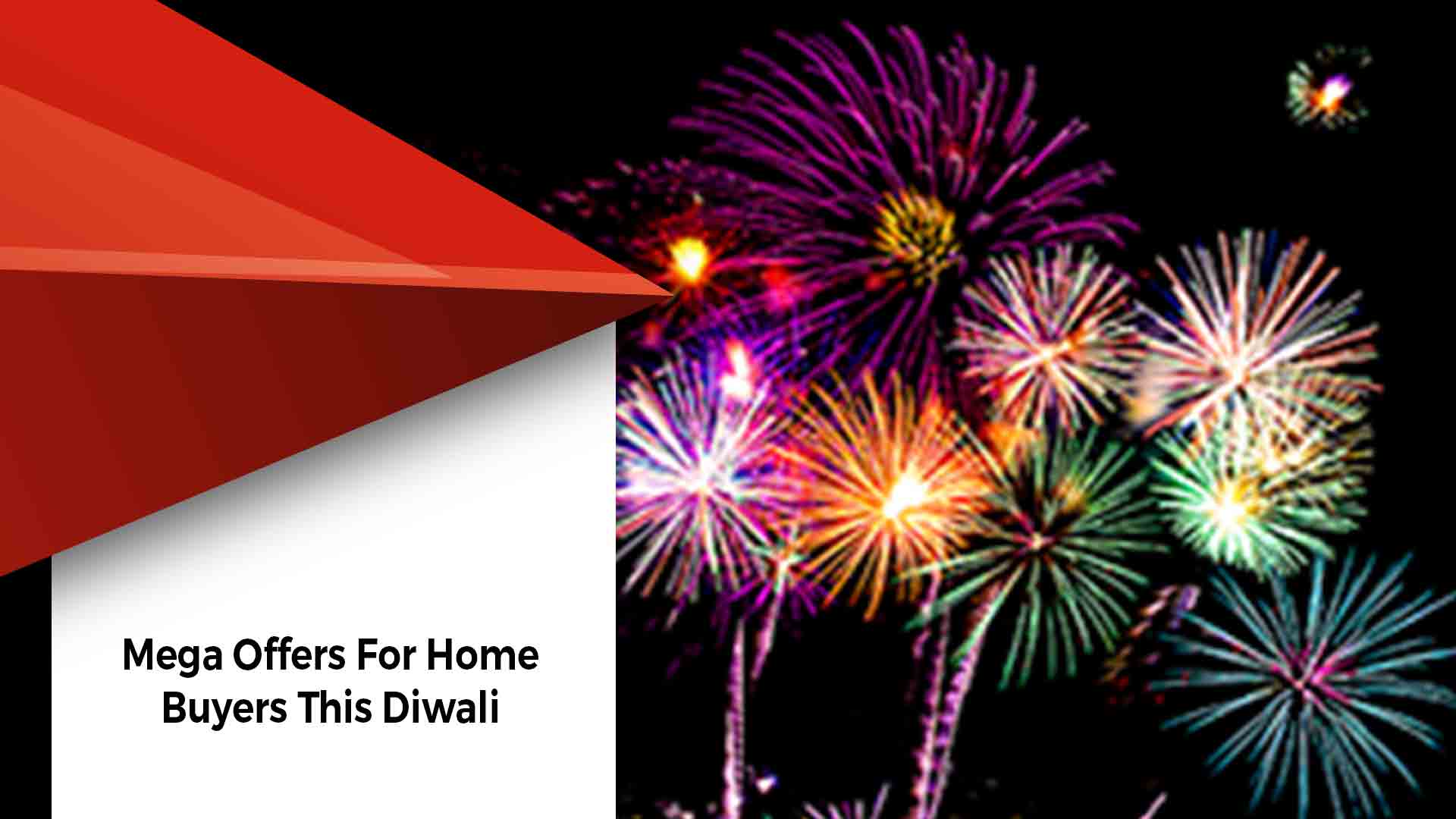 A sneak peek at some of the most exciting Diwali bonanza offers for home buyers by developers
Diwali, the festival of lights, brings with it new beginnings, hope and a joyous energy unlike none other. It is celebrated primarily to mark Rama's victory over Ravana and his return to his kingdom. When one looks around, almost everyone who celebrates this festival lights lamps to decorate their homes. It is precisely during this time that those who wish to buy their dream homes can avail the best festive offers. Developers usually have offers for almost every festival, but it is Diwali that takes the cake when it comes to the most extravagant offers and new launches.
Considered an auspicious time to invest as it also signifies Lakshmi's birthday, developers and home buyers look forward to enhancing their real estate business and assets.
RealtyNXT brings to you the current best Diwali offers by some of the most well-known developers.
1. Developer: Raunak Group
Project: Urban Centre
Location: Kalyan
Offer: Maha Diwali Jackpot
Mumbai's most trusted developer is coming up with its most ambitious project Urban Centre which is located in Kalyan West. This is truly nothing short of a jackpot as these homes will be Kalyan's first-ever smart homes powered by Jio Fiber. This Diwali they are offering assured gold worth Rs 1 lakh. This offer is valid until October 26.
2. Developer: Mayfair Housing
Project: Mayfair Aasaan
Location: Asangaon
Offer: Zero GST, stamp duty and registration fees
This Diwali, Mayfair Housing's latest project Mayfair Aasaan is on sale for an all-inclusive price of Rs 18.99 lakhs. This exclusive offer for the home buyers means that they will be exempted from paying stamp duty, registration fees and GST plus they can avail PMAY benefits.
This offer will last until October 31.
3. Developer: Shivalik Ventures
Project – Gulmohar Avenue
Location: Bandra North
Offer – Special discount
Shivalik Ventures is offering their 1BHK and 2 BHK residences at Gulmohar Avenue for a discounted price of Rs 87 lakhs onwards. Located at Bandra North, the discounted price is a steal. This offer is valid until October 31.
4. Developer: Squarefeet Group
Project: Regal Square
Location: New Bhiwandi
Offer: No stamp duty, no registration fees, no GST
Located at New Bhiwandi in Thane West, 1BHK and 2BHK residences at Regal Square will be on a special sale with prices as low as Rs 27 lakh onwards. Home buyers will be able to avail this fabulous price tag thanks to them being able to buy these homes without having to cough up stamp duty, registration fees and GST. Squarefeet Group's offer is valid until October 27.
5. Developer: Spenta Corporation
Project: Altavista
Location: Chembur
Offer: Rental Assurance
This is one of the most unique offers for home buyers. As per the RERA deadline, Spenta Corporation is supposed to handover possession of Altavista in 2024. However, they have committed to hand over possession by December 2022. The first 30 home buyers who book a home in Altavista will be given a rental payment of Rs 50,000 on 2BHK and Rs 70,000 on 3BHK if Spenta Corporation fails to deliver their homes on the promised date. This unique offer is valid until October 25.
Many developers in South India too are going all out with extravagant offers.
Developer: Prestige Estates
The annual activation event of Prestige Estates, Keys is scheduled to be held during the upcoming festive season. Home buyers can avail special discounts and offers on all their projects including getting a complimentary kitchen at the time of booking.

Developer: Brigade Enterprises
At the time of Diwali this year, Brigade Enterprises will launch new phases of its current residential projects El Dorado and Cornerstone Utopia. They will also hold a spectacular Brigade Showcase event in the Middle East. Rounding off the gala offerings will be a special Dussehra Home Fest in Mysore.

This Diwali, it is time for home buyers to sparkle in the glow of buying their dream home while availing fabulous discount deals from so many developers. It will indeed be a prosperous Diwali for both buyers and developers.

ALSO READ: It is always the right season to invest in Real Estate