Construction projects near Goa Airport have to obtain a height clearance no-objection certificate from the Indian Navy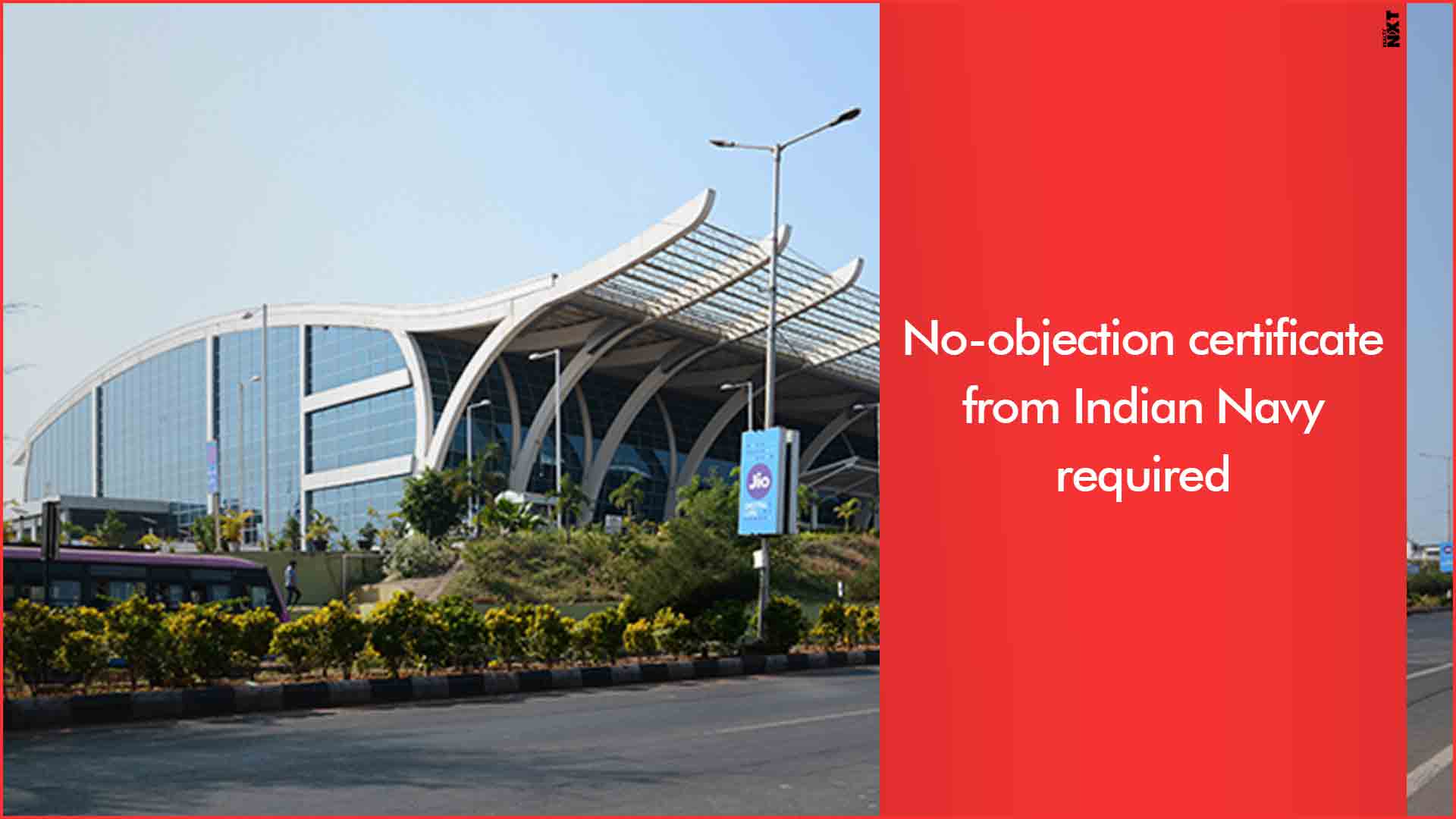 With the finalization of the Colour Coded Zoning Map (CCZM) for the area within 20 kilometers around Goa International Airport, only those construction projects which are in the vicinity of Goa International Airport and in the approach path of the airfield have to obtain a height clearance no-objection certificate from the Indian Navy, naval authorities said in a statement
The CCZM separates areas into various categories based on varying height restrictions. Based on the CCZM, state government authorities can grant clearance for all residential and commercial projects that are within a 20 km radius of the airport but which do not fall into the core area and approach path of the airfield.
"Thus the apprehension that the Navy will require NOCs from areas as far as Dona Paula and Agacaim for small buildings is unfounded," said the Indian Navy in a statement.
Local politicians, especially Dabolim MLA and transport minister Mauvin Godinho and former deputy chief minister Vijai Sardesai accused the Indian Navy of trying to interfere in the state administration affairs. Politicians have blamed the Navy for implementing the union ministry of civil aviation's 2015 notification which stipulates the need for a no objection certificate (NOC) from the operating authority of an aerodrome, which in Goa is the Indian Navy.
Chief minister Pramod Sawant is expected to convene a meeting of government agencies and the Indian Navy to resolve the issue on October 22.
Godinho had also claimed that builders find it difficult to obtain NOCs from the Navy since entry into the naval area is restricted. The Navy has denied this and pointed out that applications for height clearance is submitted to the local panchayat, which then formally submits the application to the Indian Navy.
"A person does not need to visit naval premises for NOC purpose, since NOC applications are forwarded to the Navy through local administration i.e., panchayat and municipality. Hence, restricted entry into naval areas does not impose any constraints or cause any difficulty to the applicant," the Indian Navy said in the statement.
Source : TNN
(The story has been published from a wire feed without any modifications to the text)
ALSO READ: Bombay HC set aside another single bench order given by Maharashtra Real Estate Appellate Tribunal