Average Abu Dhabi office rents fall by over 9%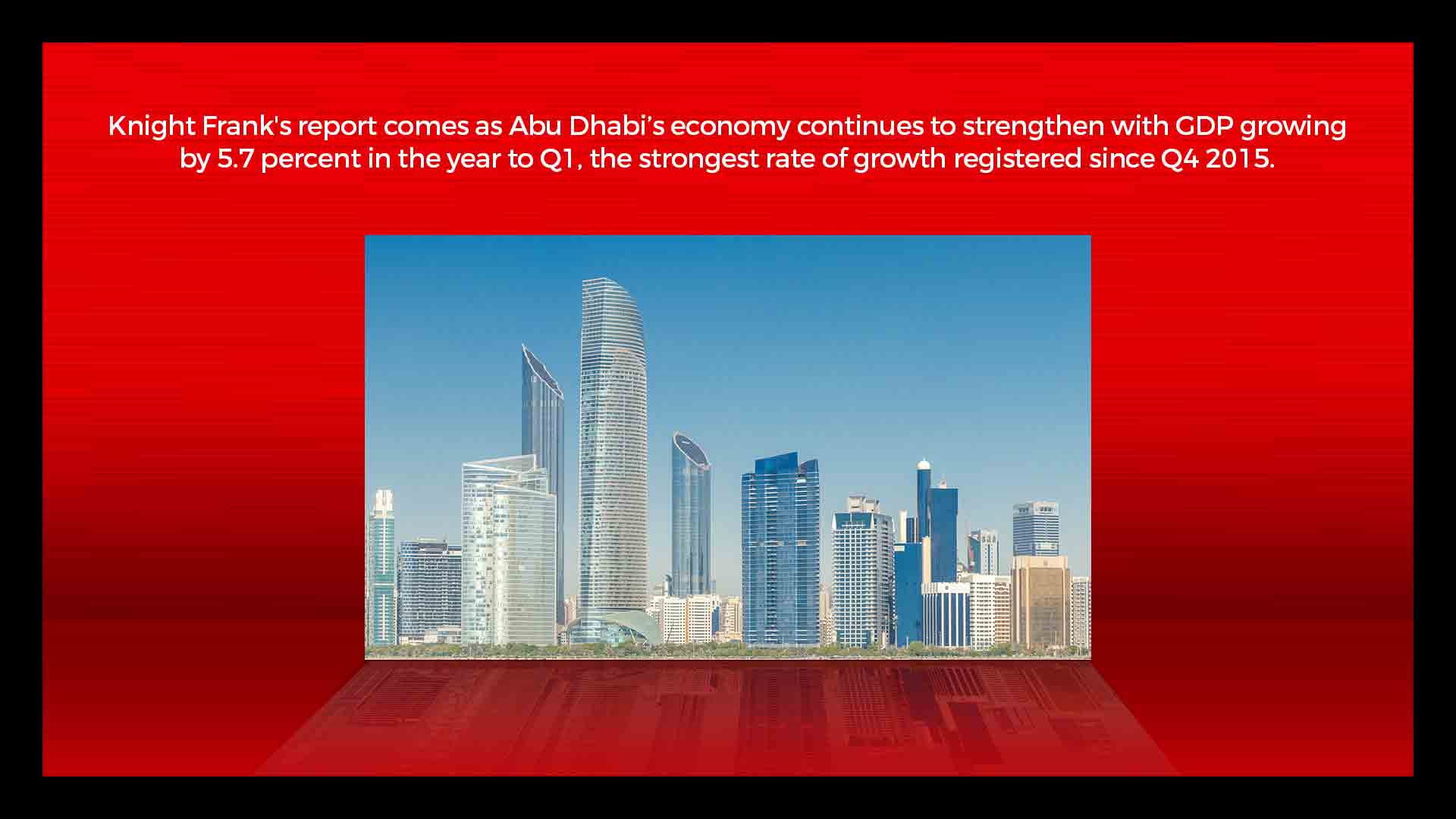 Knight Frank says Abu Dhabi's office market is balanced in the favour of occupiers
Average office rents in Abu Dhabi have declined by more than nine percent over the past year to the end of September, according to new research from Knight Frank.
The real estate consultancy said the Grade A office market in the UAE capital saw rents fall by 4.4 percent on average over the same period.
Knight Frank said Grade A average rents in Q3 were recorded at AED1,290 per sq m per year, adding that take up remains subdued across the market.
Prime rents were registered at AED1,535 per sq m per year, an 11 percent slump when compared to the same quarter a year earlier.
Its report noted, however, that Abu Dhabi Global Market remains the location of choice in attracting new global corporate occupiers.
Knight Frank's report comes as Abu Dhabi's economy continues to strengthen with GDP growing by 5.7 percent in the year to Q1, the strongest rate of growth registered since Q4 2015.

Headline growth has been driven only by the oil sector, which grew by 12.8 percent in the year to Q1 while the non-oil sector has witnessed a 0.9 percent contraction over the same period.
"Despite these relatively positive numbers Abu Dhabi's economy, and indeed the wider UAE and global economy, are facing strengthening economic headwinds," the report said.
Matthew Dadd, partner at Knight Frank Middle East, said: "Given a weak backdrop, Abu Dhabi's office market is balanced in the favour of occupiers. As a result, landlords are willing to remain flexible in order to retain occupiers, alongside other incentives in the case of attracting new occupiers."
Source : Arabian Business
ALSO READ : Abu Dhabi property prices nearly 30% lower than 2016 peak