An Exclusive Interview with AI – Based Property Management Platform AskPorter
AskPorter, a London, UK-based AI-focused property management software startup, raised £1.5m in seed funding in August 2019.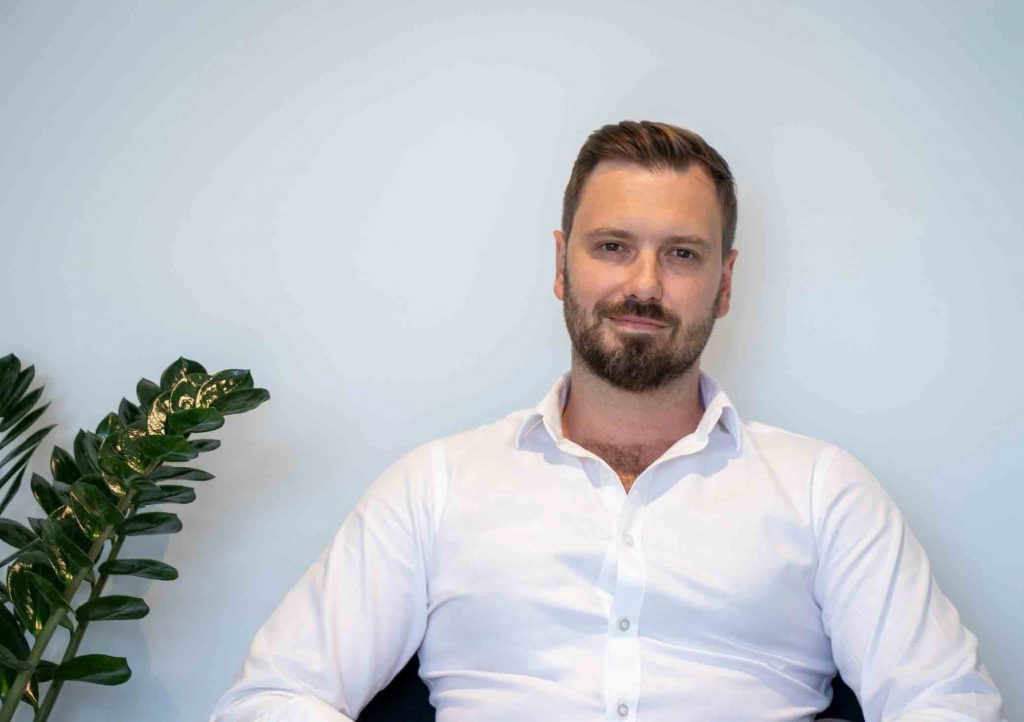 It is led by the CEO Tom Shrive, AskPorter is an all-in-one, digital platform that harnesses AI to simplify the process of property management. They use Artificial intelligence to help take care of the property manager's workload, from dealing with inbound enquiries, qualifying tenants, categorising issues, prioritising work orders through to automatically chasing rental arrears. Porter helps cut costs and reduces the time spent on tedious tasks, all the while providing first-class support to the occupants.
1. When there are multiple property management offering? What sets you apart in to the whole landscape?
Our big thing is about being a hybrid between human and machine. We use Artificial intelligence to help take care of the property managers workload, from dealing with inbound enquiries, qualifying tenants, categorising issues, prioritising work orders through to automatically chasing rental arrears. We believe the expectations on property managers are going to increase in the coming decade and we want to free their time to deliver the more human aspects of the job. In essence we want our clients to our perform the competition by a minimum of 50%.
2. In Asia pacific tenant management and property management solutions witnessed some great traction in the year gone by. How do you see your solution crossing geographic boundaries? What exactly are the hurdles you see to appeal to a larger audience base globally with your solution?
We're already in the UK, US and in Germany. We can work across multiple languages and accommodate different compliance requirements. We've found the best way to approach global expansion is to partner with one large client who helps us naturalise the product to their geography and also can double as a reseller / introducer. We've found this particularly successful.
3. What is your business model as of now? And who exactly is your buyer at this point?
We charge per sqft or per unit per month that we are deployed on. Exact figures dependent on volume. Our buyers are large property managers and large landlords who self manage or want to own the data that comes out of our platform. We literally capture everything so there's very little data loss and complete oversight provided by the property manager.
4. What are the AI integration you have in your current offering and going further how do you see AI and ML or technology helping you deliver a better offering? What are the areas you feel there's a possibility for you to expand?
The AI and ML we use is three fold:
Communicating with stakeholders across multiple channels using Natural Language Processing
Classifying and prioritising activities across portfolio, ensuring payments and works are allocated correctly
Driving efficiency and optimising resource across portfolios, recommending and actioning activities that maximise yield and minimise cost (e.g. efficiently routing contractors)
We see all these areas improving as we get more data flowing through the platform.
5. What really inspired you to start off with this idea?
My mother wanted to leave the family property business so I began looking for solutions. I found that the software available didn't really do the job by itself and hiring a property manager meant we lost all our data and tenant relationships, so I thought an AI property manager can do 80% of the job and leave me to focus on building relationships.
6. What has been your go to market strategy?
We've focused on a few large providers and really treated them as partners not sales targets. We work closely with them to develop our platform to make sure it's right for them, then we expand. This way everyone wins, the big clients get a platform perfect for them, we make sure it's build according to product market fit.
7. What are the challenges you see in terms of achieving scale from here on?
The main challenge is ensuring a low amount of customisation. The property industry will hopefully come around to the idea that the way they might have been doing business isn't necessarily the best way, so convincing customers to adapt their processes can prove hard.
Also once a client has chosen a supplier they often won't reevaluate for 6 years. This is a pretty opportunity loss.
8. Can you share 5 sets of numbers in terms of statistics that define your growth?
In the last year we've gone from being live on 10 million sq ft to 322 million sqft
We now have over 5 million inbound interactions for our AI model to learn from
We're now correctly categorising and tagged over 80% of our interactions
We're live in 3 countries with another 4 in the end of our pipeline
We can access over 5000 suppliers and contractors on our platform.
ALSO READ: Experience Home Away From Home At Dubai's Maison Privee