How To Turn Your Ordinary Home Into A Smart Home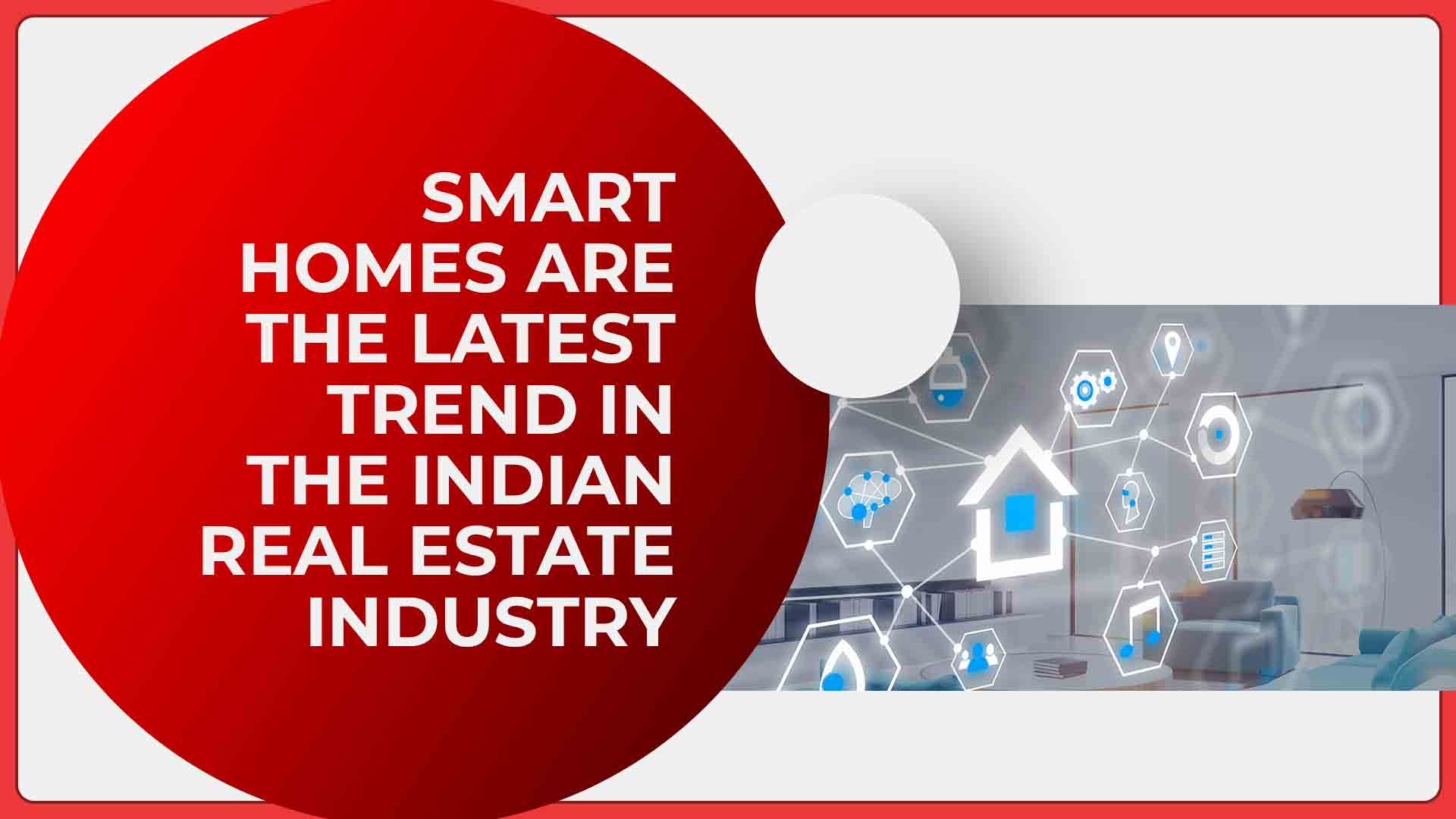 Smart homes are the latest trend in the Indian real estate industry. The ultimate bliss that accompanies with living in a smart home is something many wish for but are unaware of the way around it.

A home that changes according to your needs, takes care of your safety and is highly connected was considered a futuristic thing but today, it is called a smart home. Technology which is available today can overhaul your entire home and make it highly efficient and extremely convenient. From smart locks and video doorbells to advanced voice assistants, a smart home covers every aspect to provide you with the most relaxed lifestyle. The provisions available with these smart homes will also cut down on your time consumption. You can make your home smart by installing one or many internet-enabled and aware via data system or systems. It can be as smart and capable as you want it to be. The best part is you can do this by installing the systems at a time or you can do it in waves.

Smart Devices and Systems
You can start by installing dozens or as many smart devices or systems in and around your home. You can install Wi-Fi connected lightings where you can adjust the brightness, colour and timings according to you or install high-end video security surveillance which is motion-based, sends alerts and live-cam link directly to your phones. With the latest electronic key system, you can let anyone who has the electronic key into your home when you are away. The smart robotic vacuum is voice-activated and even controlled via an app, and can clean your home even when you are away. You can do your laundry with the voice and app controlled washer-dryer machine at any time from anywhere. There are speakers, TVs and thermostats as well which can be controlled without moving from your place. The list goes on and on.

The process of making your home smart starts from where and how you want it. Before buying a ton of devices and systems it is necessary to consider your requirements and how you would like to modify your home to fit them.

Once you know what you want you can start your transformation process from there.

Secure Network
As all the devices will be connected to your network it is very important to review your network before even deciding to buy the smart devices. The network should be capable of handling the number of devices connected to it in order to avoid slowdown. But most importantly, it should be really secured. The devices in your home will be constantly receiving, transmitting, processing and sending out data. Some of that information may be private and highly sensitive, and if your network is not secure anyone could hack into it and have access to your personal data easily. It is important to create a password-based connection with AES encryption.

Device Compatibility

Finally, when you buy the devices make sure to check their compatibility with other devices. For example when you choose a voice control device make sure the assistant of your choice – such as Alexa – is in accord with the other devices. Also, the devices you select should be compatible with your phone because sometimes devices work with only one platform.

Once you have checked everything you are free to install the systems and enjoy your smart home.
ALSO READ: Top 10 Most Affordable Homes Located In Mumbai Metropolitan Region