An Exclusive Conversation With The Players Behind The Real Estate Virtual Technology, PropVR
Gone are the days when home buyers used to buy properties on word of mouth or a mere glance at brochures. Today's home buyer is smart and tech-savvy and expects nothing but premium and classy showcasing of projects. This is where PropVR emerges as the hero. By using cutting-edge VR technology, it provides immersive property experiences to potential customers of developers. RealtyNXT met the two stalwarts of PropVR Sunder Jagannathan, Director and Srinath Kandala, CEO for an exclusive chat. Read on for excerpts from the conversation.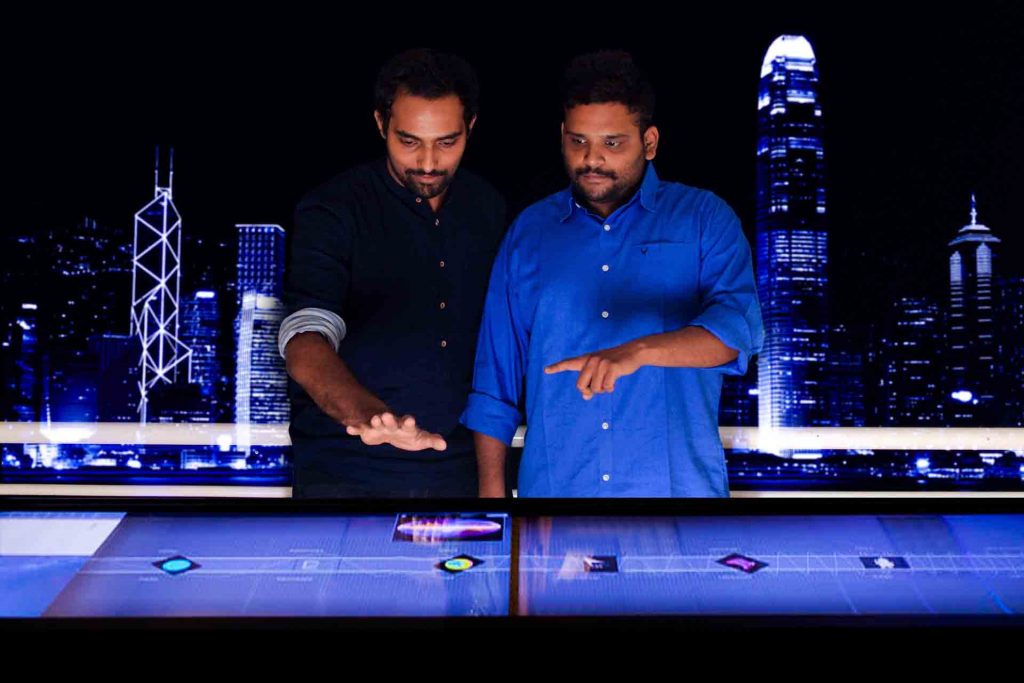 1. Tell us about how it all started? 
We started in the space of Virtual and Augmented reality service three years ago. We got into this space seeing that the next digital revolution is in VR and AR. Since then we have worked with 30+ clients providing VR as a service and understanding the market.

Property purchase in India is considered as a life goal for many of us. The biggest problem in identifying a property is in selecting from a whole ton of choices and visiting them manually before you can make a decision. This is not only time consuming but also extends the sales cycle for the real estate industry causing high cost in marketing. I faced this problem myself when I wanted to purchase a property. With so many options and ads spamming us, even the listing websites could not show how the project looked like in real time.

We wanted to solve this problem, and thus built a product that enables real estate to adopt realistic visualization using VR, and make it compatible to any device.

2. What are the hurdles you face while approaching a client? What kinds of clients do you cater to at this point of time?

One of the biggest hurdles we face is creating awareness of the product and new age of marketing. Most of the clients are still using traditional methods of marketing which is high cost and less ROI. Today in digital age, when most of the decisions are made from social media and online, making these places as attractive as possible is a must for the industry. Making the clients understand this, and showcasing how PropVR visualization can maximize their ROI, is a big hurdle to cross.

We cater mainly to clients from residential real estate. We also have many clients in the commercial, co-working, and architecture industry.

3. You've won quite a few prestigious awards in a short span. What's the secret behind your success?

We believe in constant innovation in the space. We wanted to democratize VR in real estate, and bring it to an affordable cost, so that the industry can benefit. One of the main reasons for our success is our desire to be the best in this field and not compromise on the quality of work.

We recently were also recognized by Smart Dubai Government as one of the most innovative companies in this space.

4. What has been your biggest challenge till date? What is your USP against your competitors? Why should a client choose you over your competition? Could you name some of your competitors?

Our biggest challenge has been finding and reaching out to the decision maker in an organization. Every organization has a structure and process, which takes time in conversion of clients. For this reason, we partner with different stakeholders in the industry.

Our major USP is providing high quality virtual walkthroughs at an affordable cost. We offer a whole lot of extended services which makes us a one stop platform for real estate visualization and marketing. Few of the reasons clients choose us is because of following reasons:
1. PropVR is compatible in all devices from mobile, tablets, to VR headsets
2. It provides analytics and data insights for real estate projects
3. It can be used as a sales platform along with collaborative tools

Our competitors are mostly international. One major company in this space is Matterport, which is a US based entity valued at USD 300 Million+. We have built a better technology and provide this at an affordable cost, suiting the requirements of Asian market.

5. How are you expanding in terms of number of clients and team? What's your go to market strategy?

We are growing fast. We have 30+ clients on board with major names in the industry. Our go to market strategy is mainly to partner and provide the overall experience at an affordable pricing to sign up all their projects.

6. What do you think about the future of PropTech in India? Where do you think PropVR would stand in the future?

Future of PropTech in India is very exciting for us. We are seeing entire PropTech economy getting digitized and becoming more affordable. With companies pushing and increasing their spending budget from traditional to digital platforms, we see PropVR playing a huge role in helping real estate to get best ROI from their marketing spends.

7. Can you share 5 sets of numbers in terms of statistics that define your growth?

Projects onboarded – 80% MoM growth
Revenue growth – 50% MoM growth
Team growth – 30% quarterly growth
Customer engagement on website before and after PropVR – increased by 400%
Retention rate of customers using PropVR – 80%
ALSO READ: An Exclusive Interview with AI – Based Property Management Platform AskPorter