Nilgiris administration is preparing a status report on the number of illegal buildings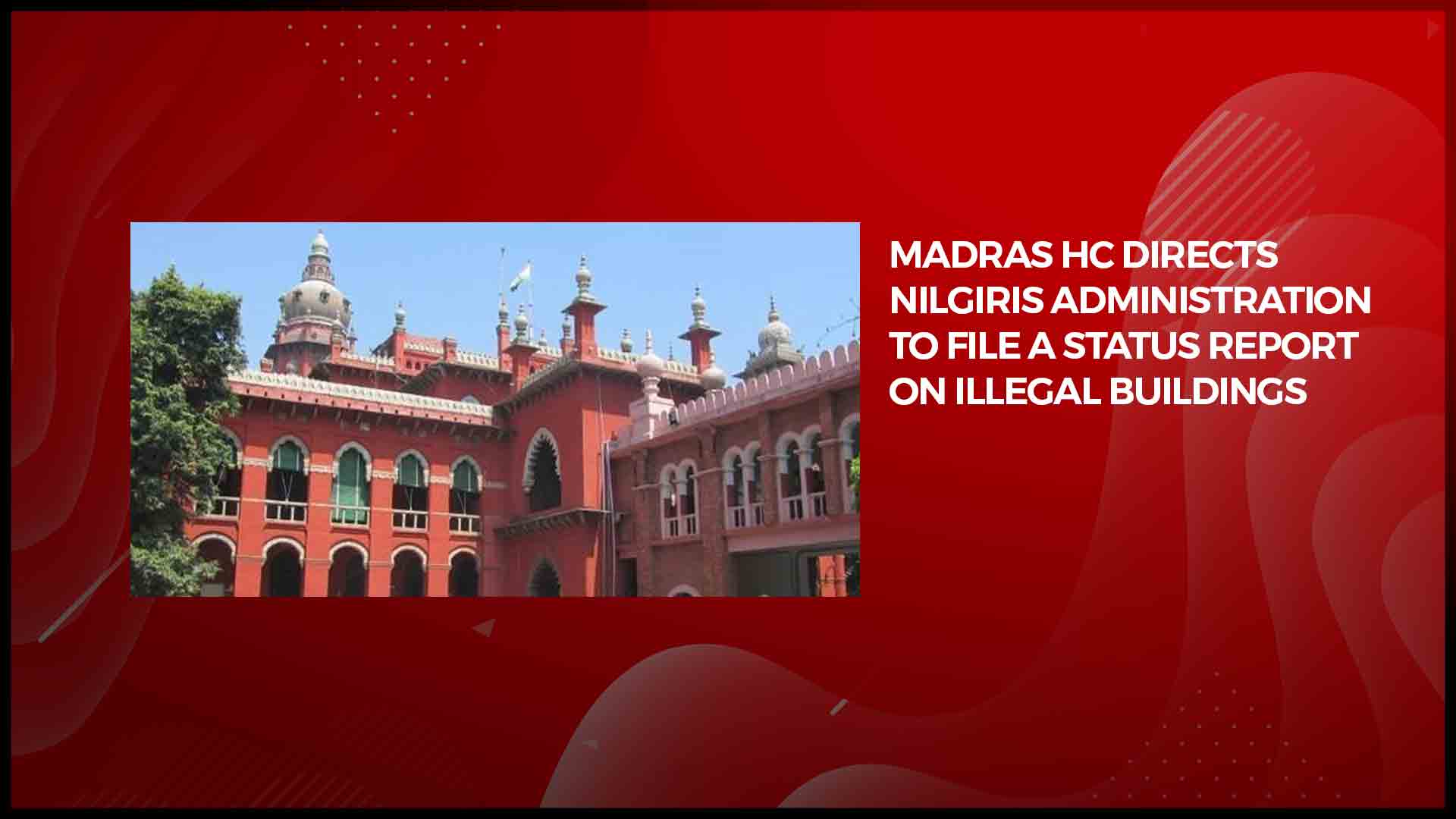 The Nilgirisadministration is preparing a status report on the number of illegal buildings and the nature of violations in building constructions across the district, including panchayat areas, district collector J Innocent Divya said.
The exercise is in response to a Madras high court directive to the hill district administration directing the collector and commissioners of four municipalities in the district to submit the report by December 16.
Noting that the government pleader has conveyed the court's directive to the district administration, Divya said, "The collector has to submit the status report of illegal buildings and violations in building construction in rural areas (panchayats) while the commissioners of four municipalities will give the status report of their jurisdiction. Preliminary work is underway to compile the required status report."
The high court's order was on a PIL petition stating that the Nilgiris district is ecologically sensitive and about 233 spots have been identified as vulnerable. Still illegal constructions are mushrooming in rural areas in the hill district, as there is no classification of zones in the panchayat and town panchayat areas in the district, it said.
The court admitted the case on November 7 and suo motu impleaded the four municipalities in the district and the district collector. Also, the court then directed the officials concerned to file a status report on building violations by December 16.
The PIL petition stated that the Nilgiris district administration in 2017 formed a single window system for grant of license for buildings. A district committee was formed with officials from agro-engineering, mines, soil conservation and forest department and municipalities, besides local body officials for approving building licenses.
The district administration has also identified 233 vulnerable sites based on a map prepared by the Geological Survey of India which has been assigned as "no construction zone".
And the 233 vulnerable sites have been notified in the district Gazetteer. However, no action has been taken by the government in this regard to issue an order and illegal buildings are cropping up everywhere irrespective of vulnerable sites.
The petition further said that it is a well-known fact that slopes beyond 33 degrees should not be disturbed in any way, let alone putting up buildings. However, it is obvious that more than 50% of the buildings lacked the mandatory permissions.
The main reason is absence of classification of zones in panchayats in the Nilgiris. Only Ooty and Coonoor towns conformed to the hill area construction master plan. Hence, land use pattern in mofussil areas is undergoing a drastic change from agriculture to real estate as it does not require a mandatory permission for conversion.
Source: TNN
(Note: The story has been published without modifications to the text. Only the headline and intro have been changed.)
ALSO READ:Implement PM-UDAY scheme 'in mission mode' in Delhi: LG