Dubai prime property prices rise for second quarter in a row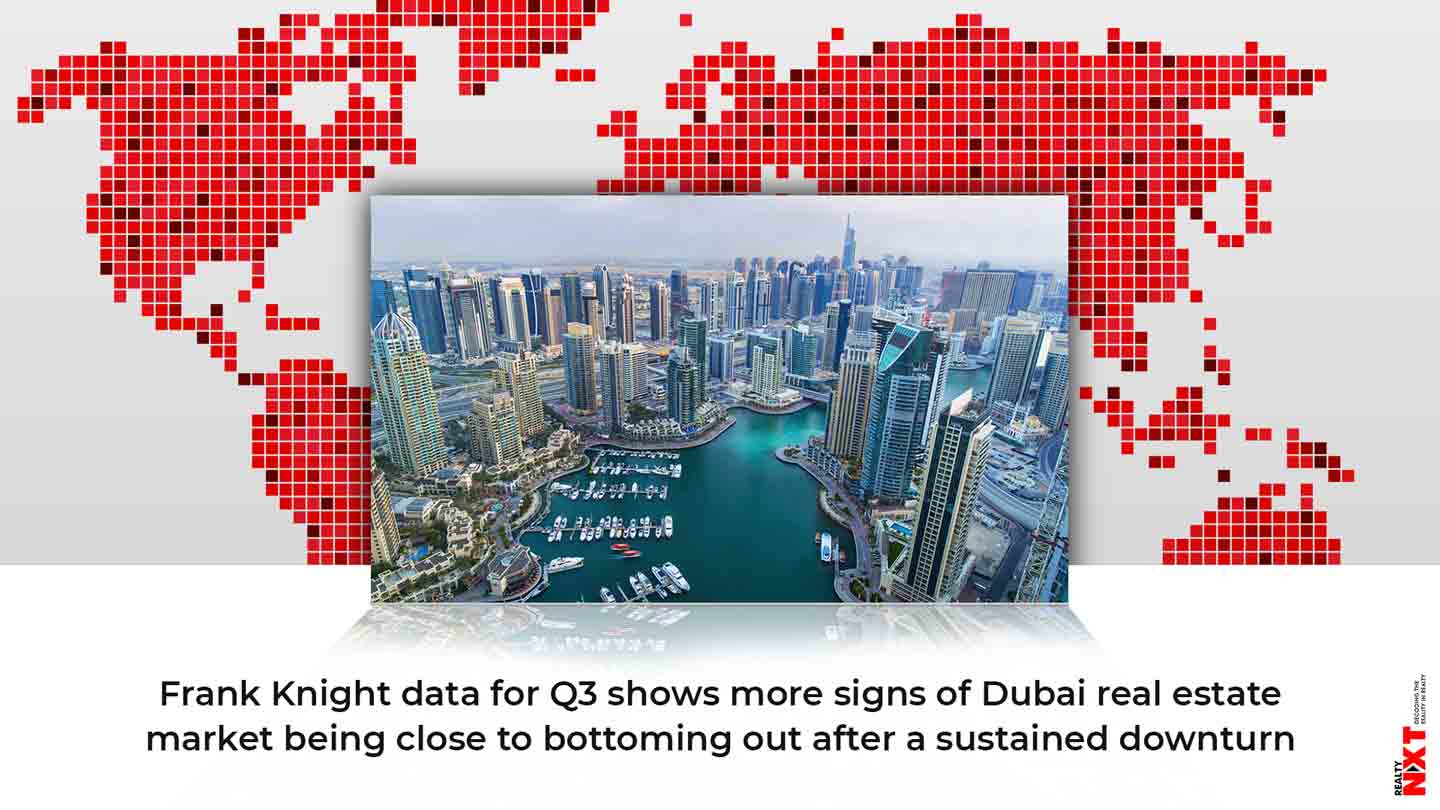 Frank Knight data for Q3 shows more signs of Dubai real estate market being close to bottoming out after a sustained downturn
Prime property prices in Dubai have registered a small rise for the second consecutive quarter, as the market shows more signs of being close to bottoming out after a sustained downturn.
According to new research by Knight Frank, prime property values rose by 0.2 percent in the third quarter, building on a 0.3 percent increase seen during the previous three months.
On an annual basis, prices in Dubai were still down by 3.7 percent, ranking the emirate 40th out of 45 real estate markets analysed by Knight Frank.
Globally, Moscow recorded the indexes highest rate of annual price growth in the year to September while Seoul recorded the weakest rate of annual price growth.
Knight Frank added that the average annual prime price growth across the 45 cities monitored was 1.1 percent, with 76 percent of cities registering static or rising prices over the 12-month period.
The report showed that secondary cities in Asia are creeping back into the top ten including Taipei (8.9 percent growth), Manila (7.4 percent), Guangzhou (6.2 percent) and Delhi (4.4 percent).
The Eurozone's key cities of Berlin (6.5 percent), Madrid (4.2 percent) and Paris (4.2 percent) performed strongly to date in 2019 but they have been joined, and in some cases outperformed, by Frankfurt (10.3 percent) and the Swiss cities of Geneva (5.6 percent) and Zurich (4.5 percent).\
Source: Arabian News