Director Sunil Shah of Ayyappa Construction arrested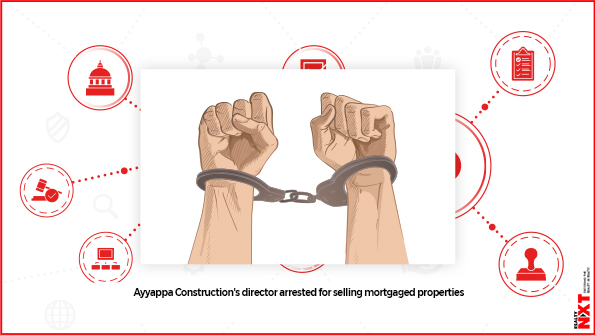 A director of a construction company who failed to repay loans and even sold mortgaged properties causing Rs 8 crore loss to the financial institution, was arrested on Wednesday.
Mumbai police's economic offences wing, general cheating unit II, arrested director Sunil Shah of Ayyappa Constructionon Wednesday and showed his wife Ami as absconding accused. Police have booked the couple under Indian Penal Code sections for cheating, forgery, breach of trust as well as criminal conspiracy. 
The cheating complaint was filed by Churchgate Investments and Trading Company, a non-banking financial company (NBFC), alleging in 2012 the construction company, which had an office in Juhu, sought a loan of Rs 1.5 crore.
Police said Ayyappa officials mortgaged two flats at Shastri Nagar in Goregaon for the loan.
The loan was subsequently disbursed.
In 2013, Shah again demanded another loan of Rs 5 crore from the NBFC by mortgaging two more flats at Kakakunj Cooperative Housing Society in Santacruz.
While seeking the loan, Shah told the complainant that he wanted to redevelop a housing society with 19 residents and he would make a good profit from it.
"The loan was cleared on certain terms and conditions but within a few months he stopped paying the EMI and by 2014, the total sum increased to Rs 8.1 crore. The complainant company also learnt that Sunil Shah had allegedly sold those mortgaged flats without their knowledge in breach of their agreement," said an official.
Police said the builder even sold nine shops and six flats for Rs 20 crore in his redeveloped building, instead of repaying the loan.
Churchgate Investment then filed a civil suit before the Bombay high court.
Source: Press Release
ALSO READ: Haryana Shahri Vikas Pradhikaran is now rolling towards bankruptcy