'Traditional Leased Office Vs Coworking space / serviced Working From Home'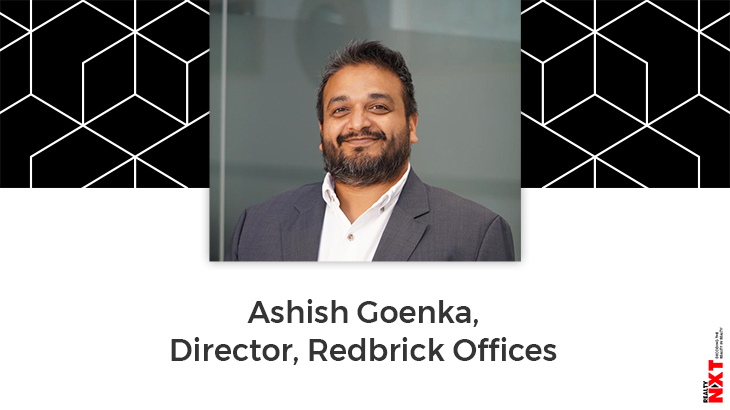 People often argue that working from home, doesn't 'work'. The usual reasons are stated – like the television, door-to-door salesman, family etc.
But, in the age of Netflix, we carry our televisions with us, door-to-door salesmen have been replaced by 'notifications', and our family/friends/coworkers can be just as big a distraction anywhere.
There are clearly some advantages of working from home like saved time on a commute, access to a familiar and comfortable environment, and, if you have a nice home-office setup, it's a winner! But, only when you're a lone-wolf. As soon as you need to work with other people, your home might not be the ideal space, and that's when most small businesses decide to move to a coworking environment. Coffee shops are sometimes a stop-gap, but the connectedness, collaborative vibe of a coworking space cannot be matched by a home office or a coffee shop. Moreover, coworking spaces like Redbrick Offices organise several networking and socialising events, where freelancers and small businesses find new partners, clients and ideas. These things cannot be easily replicated in a home environment.
But then, why not get your own office. There are several reasons why I think 'getting your own office' will soon be a thing of the past. Although there is a lot of hype over campus offices of the likes of Apple, Google & Amazon, several of them continue to also use coworking spaces – for several reasons. But, I think the top three reasons driving the shift towards coworking are:
Flexibility: The nature of work has changed. Businesses of all sizes need to be able to change and adapt to the ever-changing business environment, fast. The flexibility offered by coworking spaces to upscale, downscale and use multiple locations helps businesses reduce time to market, and have their real-estate needs sync up with their business needs. At Redbrick, we have had a business that started as a 3-person startup, and has over the last 4 years grown to become a 300 person company, with a valuation of over $100m . They continue to grow in our space, as they love the flexibility if offers.


Cost Structure: Coworking is clearly a cheaper alternative to having their own office for small businesses and freelancers, especially given the facilities and amenities that we offer. Larger businesses sometimes find the per-seat cost prohibitive. But when comparing like-for-like, coworking / managed offices turn out to be quite competitive. Taking into account design costs, fixtures and fittings, overheads, administrative team to maange an office and running and maintenance costs might bring the two comparisons at par. But when one accounts for the management time spent in acquiring, running and managing their own offices with the hidden cost of inflexible terms and leases, one begins to understand why coworking is increasingly becoming part of core real-estate strategy for all businesses. Another aspect here is several large enteprise clients are looking to reduce capex. At Redbrick, we have worked with several businesses like VMWare, Slack, GE, Buzzfeed amongst others to given them a custom-built office matched to their culture and standards, while helping to turn their capex into opex.


Community: The community team at Redbrick Offices is actively organising events and workshops to bring together the diverse community of freelancers, startups, small & large businesses. What comes out of this is often not tangible, but this serendipity is the magic ingredient that are unique to coworking spaces like ours. In the last few months, we have organised several events including celebrations of festivals like Diwali and garba nights, a beer tasting, a POSH (prevention of sexual harrassment) workshop, standup comedy and several networking events to help our members connect and collaborate where possible.
There are some perceived challenges with coworking too. One of the biggest potential disadvantages of establishing your team in a coworking space is the lack of control you have in presenting your business and brand to your clients. We saw this early on, and built a product specifically to address this concern. We launched Redbrick "Super Offices™": Custom built offices for mid-to-large size clients, with their branding, layout and specifications; with access to all the flexibility, amenities and community benefits of our coworking environment.
There are still several different ways that people work. At Redbrick, we are focused on building products and services to match every work style. We firmly believe that coworking is the #futureofwork.
ALSO READ: Exploring the Remarkable Evolution of Workplaces: From Prosaic Offices to Hospitable Workspaces