Trichy corporation reaches out to residents to pay property taxes on time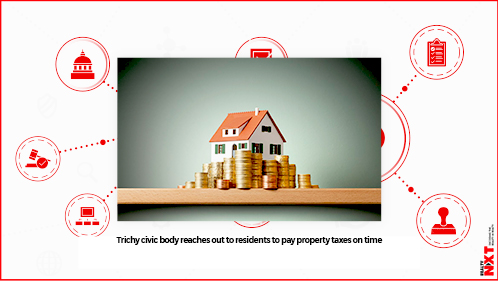 With only four months left for the current financial year to end, the Trichy Corporation has begun a city-wide initiative requesting residents to pay their dues to the civic body, using public address system.
As the state government had announced rollback of the property tax hike, residents will have to pay property tax as per the old rates only.
Trichy Corporation has been collecting Rs 45 crore as property tax annually. For the financial year 2019-20, collected in two instalments, the civic body has collected only 50% of its revenue through taxes so far. 
Officials attributed the sluggishness due to the hike in property tax which was recently withheld.
Revenue department officials were instructed to reach out to residents to pay taxes on time. "We have assigned a couple of autorickshaws for each zone, equipped with public address system," an official with the civic body said. Since many residents are unaware of the rollback, officials said this will sensitise on the old tax rates.
The civic body said that only 25% of the people had paid the revised property tax. People who have paid the excess sum, the amount would be adjusted in the subsequent payment, officials added.
"We have been telling people that taxes and other charges to be made towards the civic body is vital for carrying development activities and to maintain the existing infrastructure. As the civic body election is anticipated, we have to complete collecting taxes for the ongoing financial year," the official added. 
ALSO READ: VDA to act against illegal constructions along Ganga river