JA Resorts & Hotels to open new Dubai hotel in January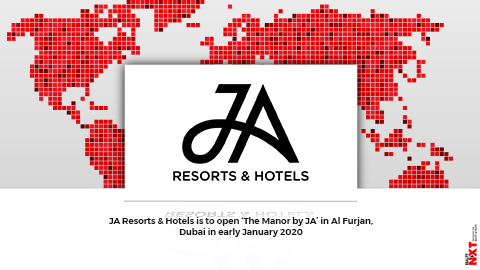 The Manor by JA, a 247-key, four-star property, to target corporate sector guests
JA Resorts & Hotels is to open 'The Manor by JA' in Al Furjan, Dubai in early January 2020.
The new 247-key, four-star property on the Dubai to Abu Dhabi route will be focused on the corporate sector, with its close proximity to the Expo 2020 site, Al Maktoum Airport, and Dubai South.
Owner of the property, Dr. Hanif Hassan Al Qassim, said: "JA Resorts & Hotels are the right fit to manage this property. A homegrown brand with a 40-year heritage in the UAE, they have proven management knowledge and experience, particularly in Dubai South. I am excited to see this project come to fruition and work with the JA team."
Murad Ahmed, an Emirati national, has been named as the new general manager.
Food and beverage outlets are yet to be announced, but the management has indicated they will be geared towards 'popular and elevated convenience dining'.
The property also boasts a 180-square meter suite on the first floor, an equipped gym and a rooftop pool.
Earlier this year, JA Resorts & Hotels revealed plans to expand its portfolio of eight properties across the UAE and the Indian Ocean, with the addition of two luxury lodges in Africa and a new brand, 'Big Bed by JA' with up to 30 hotels planned for China.
Source: ArabianBusiness
ALSO READ: Dubai's property data needs streamlining