What is Waterproofing in Buildings and How it Works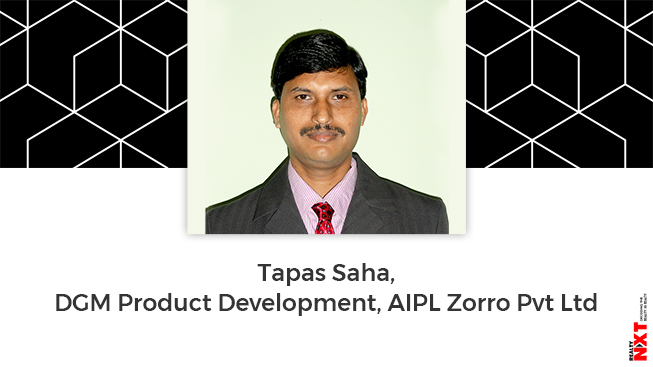 While constructing a building, waterproofing helps in the formation of an impenetrable barrier over the surfaces of the building's foundations, roofs, walls and the rest of the structural parts. These help in preventing water penetration through these surfaces.
With their long-lasting benefits, waterproofing chemicals have been in use as the main structural components in construction and repair. They help in protecting the structures issues such as penetration of water (anti-seepage waterproofing), harmful effects of wetting or corrosive fluids.
Often construction service providers use innovative steps in the architecture and design of buildings to add new lobbies and podiums, parking lots and gardens. In fact, some contractors go overboard while perfecting the finishing of a structure but waterproofing is an element that a lot of contractors used to ignore and as a result, these structures faced a lot of issues later.
The use of waterproofing methods usually go in two ways: contractors use either age-old methods or the new innovative products to waterproof their buildings' structure.
How Conventional Waterproofing Materials Work
Buildings treated with age-old waterproofing materials include Brickbat Coba, Mud Phuska, Bituminous treatment and Metallic sheet wrapping – also known as the standard waterproofing methods. However, these tend to get a large number of cracks and other issues, sometimes in a very short span of time. The use of these materials for waterproofing end up in regular leakage problems and high expenditure on repairs.
In most of the wet areas of a building structure such as bathrooms and the kitchen, use of conventional waterproofing methods cover only the marble or cement floor and sunken spaces. These usually end up leading to further leakages in the structure. Hence, while the waterproofing material in itself is to be blamed, the use of unskilled labour may also lead to leakages.
Another conventional method of waterproofing walls is the usage of exterior paints. The issue here arises when the paint in use is 30-50 micron thick and is not UV resistant hence is not recommended of exterior environments and do not help against the wind, rains and sunlight that will damage the layer of paint over time.

The New Waterproofing Products
Some of the new products for waterproofing include:
Cementitious waterproofing
Liquid Waterproofing Membrane
Bituminous Membrane
Bituminous Coating
Polyurethane Liquid Membrane
Factoring in the innovative ingredients used in waterproofing products – the use of these lead to lesser leakages and higher chances of surviving bad weather conditions. For example, one of the most commonly used waterproofing products is the application of bituminous coatings that are added in the spaces beneath the screed wet. In the construction industry, it is regarded as one of the best and most protective of coatings and waterproofing agents.
However, it is also an unsuitable protective layer for areas that might be exposed to the sunlight. Due to prolonged exposure to sunlight, it tends to become very brittle and fragile unless further fortified with flexible material such as polyurethane or acrylic based polymers.
The result of such a mix increases the flexibility of the material – that is usually dependent on the solid content of the polymer added to the base of bitumen. Although such a mix in the final product is better than the previously used materials, products that are more efficient can be molded for higher efficiency in changing weather conditions.
Another method that can be used to waterproof buildings is the use of liquid membranes. Liquid membranes are a thin coating that are made of a primer coat and two coats of top coats. This can be applied by spray, roller, or trowel. In terms of functionality, it offers more flexibility than the cement based product types of waterproofing.
When applied the liquid membrane cures into a rubbery coating on the wall. Its elongation property allows it to reach as high as 280%. However, its durability as a coating depends on what type of polymer is being used by the manufacturer during the making of the liquid waterproofing.
Polyurethane liquid membrane is yet method of waterproofing. However, it is used exclusively for the flat roof area and other places that may be exposed to weathering. Although this waterproofing method is expensive offers very high flexibility. Because Polyurethane is a very sensitive material when exposed to moisture content, it therefore requires careful evaluation in terms of the moisture content of the concrete slab. Otherwise, it may lead to peeling or de-bonding of membranes that may happen after some time.
An easy method of waterproofing includes the use of cementitious waterproofing in the construction of building. The materials that are used for the process of cementitious waterproofing can be easily bought, as it is easily procurable from suppliers of masonry products. Besides, they are also easy to mix and apply.
Such a method is often used in the internal wet areas such as toilets and kitchens. Although this method is usually found to be a rigid or semi-flexible type of waterproofing, it is regardless used in internal areas such as toilets and/or kitchen, as they are usually not exposed to sunlight and bad weather conditions. Thus, cementitious waterproofing does not go through contract and expansion process.
ALSO READ: Extreme view to punish developers is counterproductive for all concerned