Brookfield Infra invests $3.56 billion in Reliance Group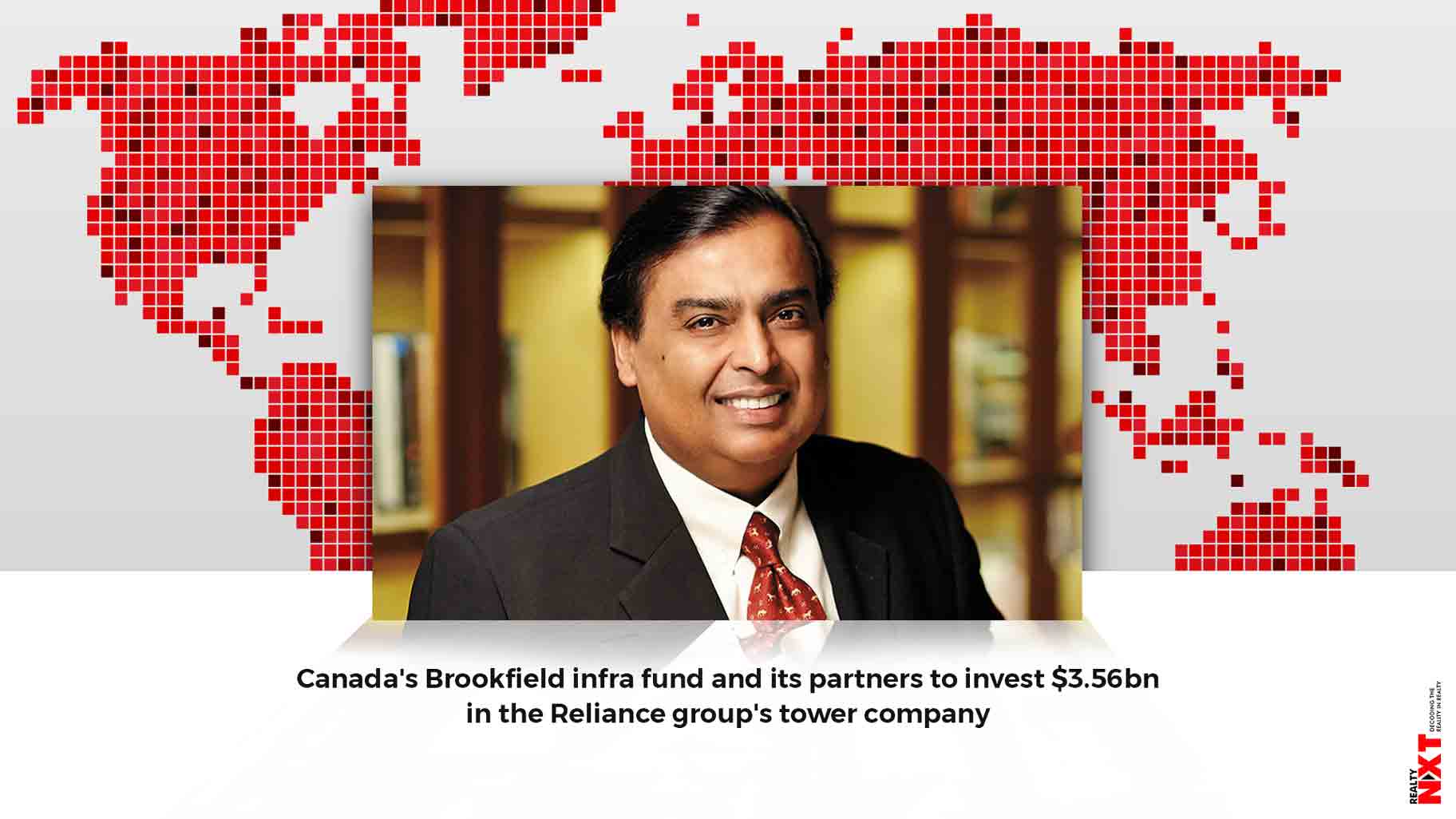 The announcement comes even as Reliance group's negotiations with an informal consortium, that includes ADIA, for a possible investment in Jio Digital Fibre, still hangs in balance
India's business conglomerate Reliance Industries has announced on Monday that its wholly-owned subsidiary Reliance Industrial Investments and Holdings Limited (RIIHL) has entered into binding agreements with Brookfield Infrastructure Partners LP and its institutional partners for an investment of $3.56 billion in the former's tower asset owning arm, Tower Infrastructure Trust.
The announcement of the Canadian infrastructure fund's investments in Tower Infrastructure Trust comes even as the Mukesh Ambani-led Reliance group's negotiations with an informal consortium that includes Abu Dhabi Investment Authority (ADIA) for a possible investment in Jio Digital Fibre, the entity that owns the fibre network assets of Reliance Group's telecom company, still hangs in balance.
I Squared Capital and GIC of Singapore are the other funds which are part of the informal consortium that has been in talks with the Reliance group for a possible acquisition of the fibre network assets of Reliance Jio (RJio).
As per the announcement by Reliance, the Canada-based global infrastructure fund and its institutional partners will make the investments by subscribing to the units to be issued by Tower Infrastructure Trust, the telecom tower assets owning arm of RIIHL.
At the closing of the transaction, the Trust will own 100 percent of the issued and paid-up equity share capital of Reliance Jio lnfratel Private Limited (RJIPL).
​RJIPL has a portfolio of approximately 130,000 telecom towers that form the backbone of Reliance Jio Infocomm Limited's network. The company plans to scale up to 1,75,000 towers eventually.
Jio is an anchor tenant of the tower portfolio under a 30-year Master Services Agreement.
The Reliance group also has reportedly proposed a somewhat similar structure for the proposed sale of the fibre network assets of Jio Digital Fibre.
Half of the fibre capacity, as per the terms offered by RIL, was to be used by Jio for its own users, while the rest was meant for third party users.
ADIA and the other two funds were not agreeable to these propositions, as they wanted a greater commitment from Jio in terms of usage.
The Abu Dhabi wealth fund and the other two funds also wanted to have more operating freedom on governance and pricing flexibility in the fiber network company, in the aftermath of a possible acquisition deal.
The Reliance group's asset monetization efforts are in line with Ambani's recently announced plans to make the group debt-free over an 18-month period. 
ALSO READ: Real Estate Developer Logix Group raised Rs 540 crore From IndusInd Bank