50% of corporates in India identify meeting safety and quality standards as the biggest challenge:CBRE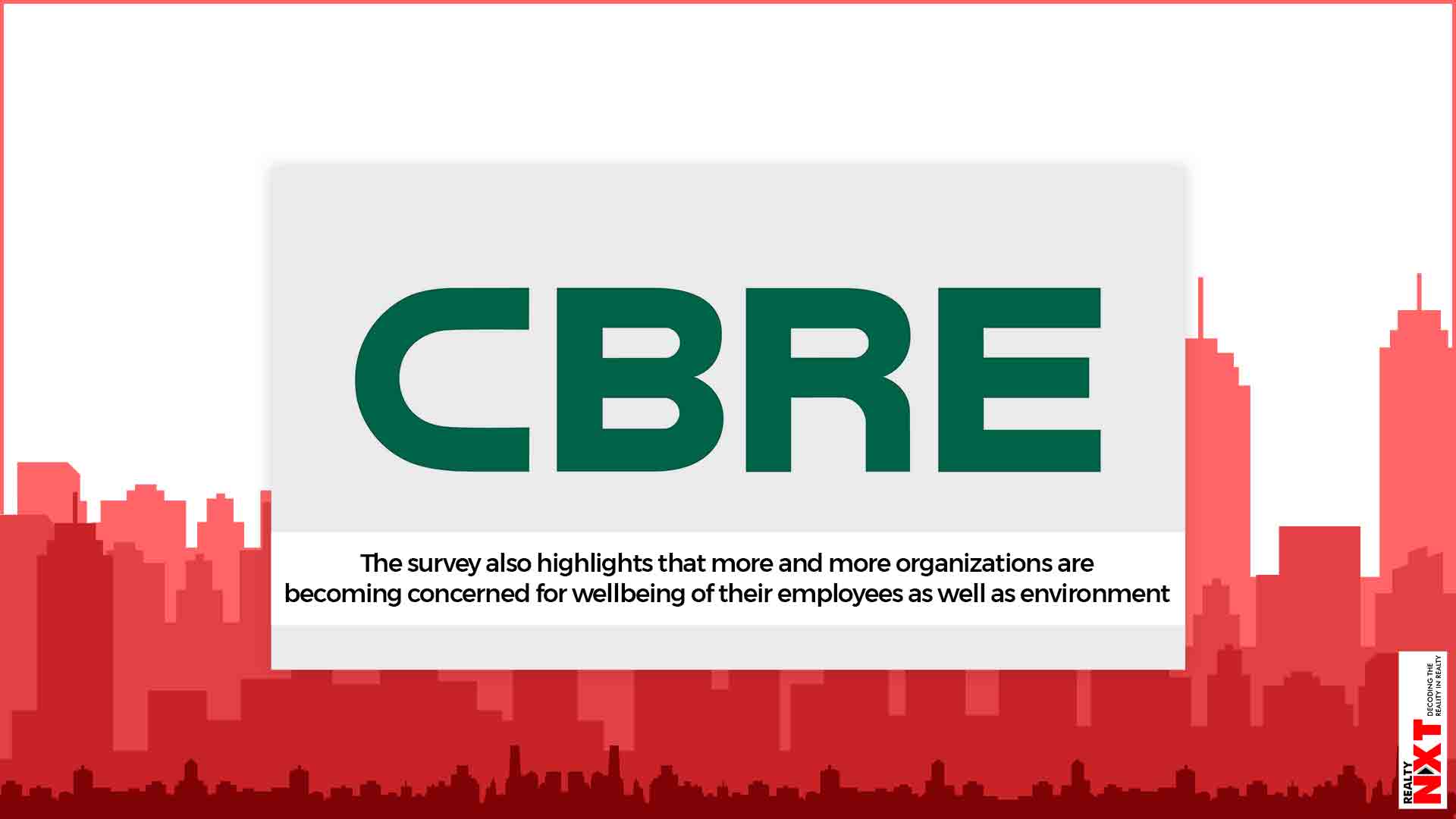 Confederation of Indian Industry (CII) organized it's 10th edition of the Regional Conference on Infrastructure Project Management today at New Delhi. CBRE was the Knowledge Partner for the Conference.
Findings of a survey conducted on "Changing Dynamics of Construction Industry" were released at this Conference. The survey which included over 500 respondents from top 250+ corporates was conducted by Project Management group of CBRE to understand project management competencies, return of investment and insights into key challenges faced today by project managers.
Mr Abhimanyu Munjal, Chairman, CII Delhi State said "Whilst the construction industry in India is actively pursuing contemporary developments, re-developments and sustainable growth paradigms for elevating real estate to a business, people & planet friendly level; cities across the country are facing unprecedented economic, demographic, fiscal and environmental challenges that have caused industries to rethink the way cities are built"
Commenting on the findings of the survey, Anshuman Magazine, Chairman & CEO – India, Southeast Asia, Middle East & Africa, CBRE said, "The real estate sector is expected to contribute 13% to the Indian GDP by 2025 and touch USD 1 trillion by 2030, becoming the third largest globally. In the wake of positive policy reforms, emergence of a strong workforce and introduction of new technologies the momentum of India's construction sector is growing substantially. The CBRE Survey highlights innovation and upskilling as key aspiration for construction industry in India to become modern, technology enabled and sophisticated."
Sustainable growth of construction industry policies related to land use and planning also emerged as a key measure. The survey also highlights that more and more organizations are becoming concerned for wellbeingof their employees as well as environment.
According to Gurjot Bhatia, Managing Director-Project Management, CBRE India, "The real estate sector has undergone a significant metamorphosis in the past decade. Expanding urban limits, sustained demand for housing, relaxation of regulatory issues and inflow of foreign investment have churned activity in this sector. Project Management competencies are becoming more about simplifying complex scenarios, delivering superior outcomes, allowing real benefit realization and the best possible returns to clients/users within the constraints of scarce resources, tighter budgets and time frames, higher market uncertainties and the need to achieve more with less. To get a deeper insight on this, CBRE conducted a survey aiming to take cues from the previous nine sessions of the CII-CBRE conferences to understand the transformational journey in the construction industry, from where it was to where it is today. The take-aways from the survey highlight safety, skilling and technology as the key change enables for the sector."
Some of the findings are captured below:
Paradigms of excellence in project management
· 70% rated occupant wellness as most important sustainable measure
· 40% of the respondents agree that time invested in planning/ designing is not enough which leads to rework and subsequently delays
Keeping Pace, Changing mindset & Technology
· 66% believe that more focus on innovation and upskilling are emerging as key contributors
· 67% of respondents find Logistics, Warehousing & Industrial as the prime growth driving sectors in NCR and adjoining regions
Insourcing vs. Outsourcing
· 56% believe that major focus while strategizing human resource development for Project team should be on investing in regular project management training
The CII-CBRE 10th Regional Conference on Infrastructure Project Management brought together think- tanks and industry leaders to deliberate on changes in project management through the last nine years of transformation that the industry has seen.
About CII
The Confederation of Indian Industry (CII) works to create and sustain an environment conducive to the development of India, partnering industry, Government, and civil society, through advisory and consultative processes.
CII is a non-government, not-for-profit, industry-led and industry-managed organization, playing a proactive role in India's development process. Founded in 1895, India's premier business association has around 9000 members, from the private as well as public sectors, including SMEs and MNCs, and an indirect membership of over 300,000 enterprises from around 276 national and regional sectoral industry bodies.
With 66 offices, including 9 Centres of Excellence, in India, and 10 overseas offices in Australia, China, Egypt, France, Germany, Singapore, South Africa, UAE, UK, and USA, as well as institutional partnerships with 355 counterpart organizations in 126 countries, CII serves as a reference point for Indian industry and the international business community.
About CBRE Group, Inc
CBRE Group, Inc. (NYSE:CBRE), a Fortune 500 and S&P 500 company headquartered in Los Angeles, is the world's largest commercial real estate services and investment firm (based on 2017 revenue). The company has more than 80,000 employees (excluding affiliates) and serves real estate investors and occupiers through approximately 450 offices (excluding affiliates) worldwide. CBRE offers a broad range of integrated services, including facilities, transaction and project management; property management; investment management; appraisal and valuation; property leasing; strategic consulting; property sales; mortgage services and development services. CBRE was the first International Property Consultancy to set up an office in India in 1994. Since then, the operations have grown to include more than 8,000 professionals across 10 offices with a presence in over 80 cities in India. As a leading international property consultancy, CBRE provides clients with a wide range of real estate solutions, including Strategic Consulting, Valuations/Appraisals, Capital Markets, Agency Services, Asset Services and Project Management. The guiding principle at CBRE is to provide strategic solutions that make real estate holdings more productive and economically efficient for its clients across all service lines.
ALSO READ: WeWork Strengthens Position in India with Expansion into Hyderabad