State Bank of India has launched 'Residential Builder Finance with Buyer Guarantee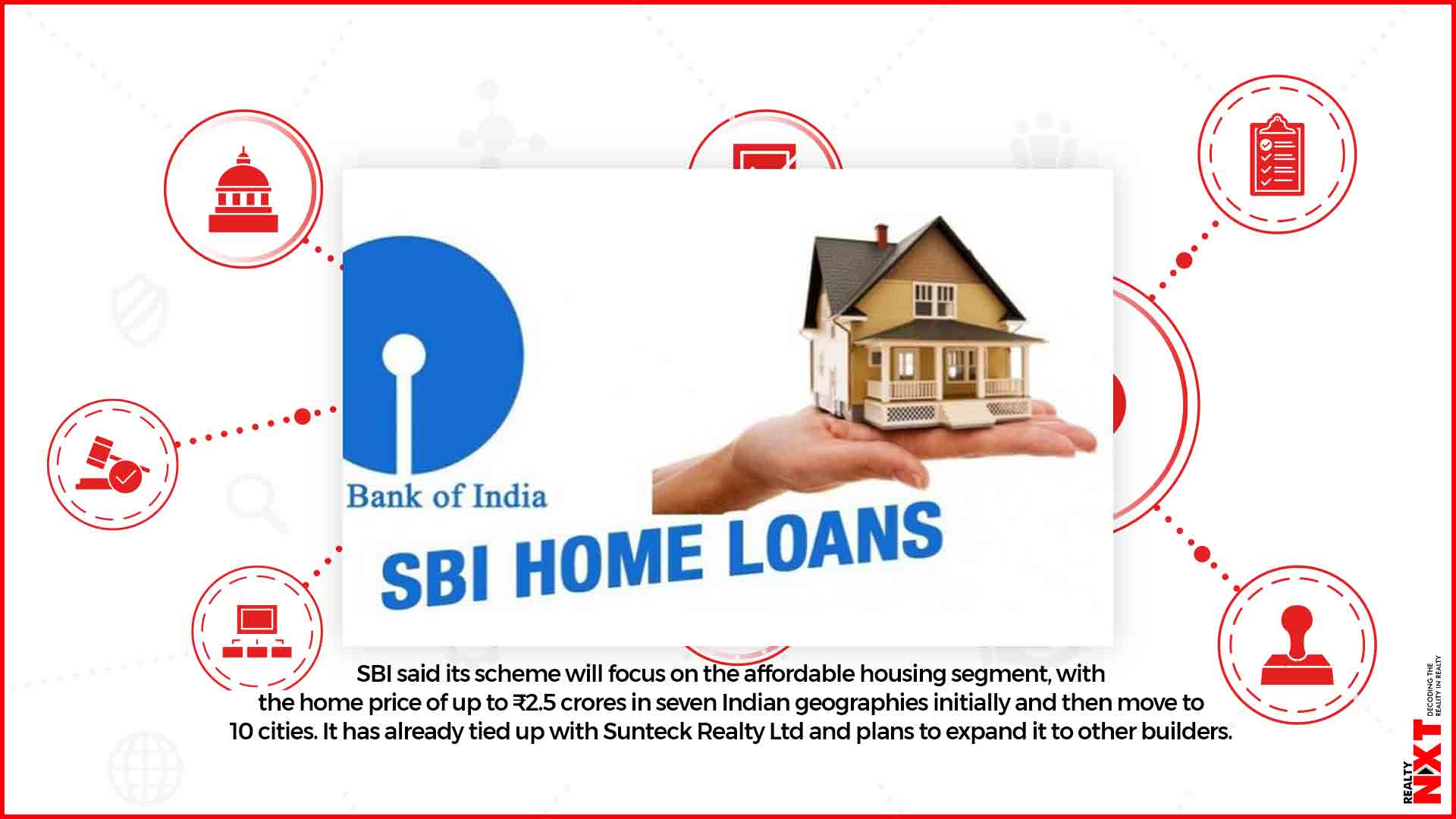 The State Bank of India (SBI) has launched 'Residential Builder Finance with Buyer Guarantee' in which, if the possession of the flats is delayed, then the largest commercial bank of India will refund the principal amount of the homebuyers.
The SBI scheme aims to safeguard homebuyers financially by issuing a guarantee for completion of projects to customers availing SBI Home Loans. Now, customers will be able to secure their investment in the ongoing home projects financed by the bank itself. RBBG will focus on the affordable housing segment with the home price of up to Rs 2.50 crores in seven Indian cities initially. Under this product, all reputed builders fulfilling the prescribed criteria by the bank can avail a home loan between Rs 50 crores to Rs 400 crores.             
Speaking on the SBI initiative, Rajnish Kumar, Chairman, SBI said, "We believe that RBBG will build confidence among home buyers by securing their hard-earned money and at the same time will boost under-stress real estate sector. This product is yet another effort by SBI to make affordable housing conveniently accessible to individuals with dreams of owning their desired home. Based on the response from both builders and customers, we may consider extending this product to other parts of the country."
Launched with a tag line "Sapna Aapka Bharosa SBI Ka", Residential Builder Finance with Buyer Guarantee will offer home buyers to choose their dream home from SBI approved projects in 7 cities with complete trust and transparency.
Hailing the SBI's move Anuj Puri, Chairman at ANAROCK Property Consultants said, "SBI's latest and highly differentiated home loan scheme is an extremely good move and positive for the residential real estate sector as a whole. It will certainly help attract homebuyers. The underlying provision of this scheme – that the bank commits to refund the principal loan amount if a developer fails to complete the project – will ensure that SBI remains highly selective in its approach and work only with the most reliable and trustworthy developers." Puris said that to mitigate the risk of having to issue refunds, it will also keep a regular check on the progress of the project and see to it that it is completed on time. This will eventually give major assurance to all homebuyers who will opt for loans under this scheme from the SBI, and help in boosting their confidence. The unique scheme has all the hallmarks of becoming a major success.
Kamal Khetan, CMD, Sunteck Realty Ltd. said, "We are humbled to be the first partner of the biggest bank of India. This is an endorsement of our strong brand and product offerings, our track record of timely delivery, our pristine balance sheet and adherence to compliance. This MoU is a win-win for our customers who would get the best value proposition for the best quality homes"
The SBI initiative is expected to push impetus in the residential real estate sector which is facing sluggishness, especially in the metros. This SBI scheme will help real estate developers too as they are getting liquidity from the largest commercial bank of India directly. In fact, SBI's move will help the Modi government that has recently announced Rs 25,000 crore alternative investment fund (AIF) for the real estate developers whose projects re stuck due to the liquidity crisis.
Visit homeloans.sbi to know more.
ALSO READ: SBI cuts external benchmark-based rate by 25 bps