Oberoi Realty Group & Interups Inc have submitted EOI for the revival of the Lavasa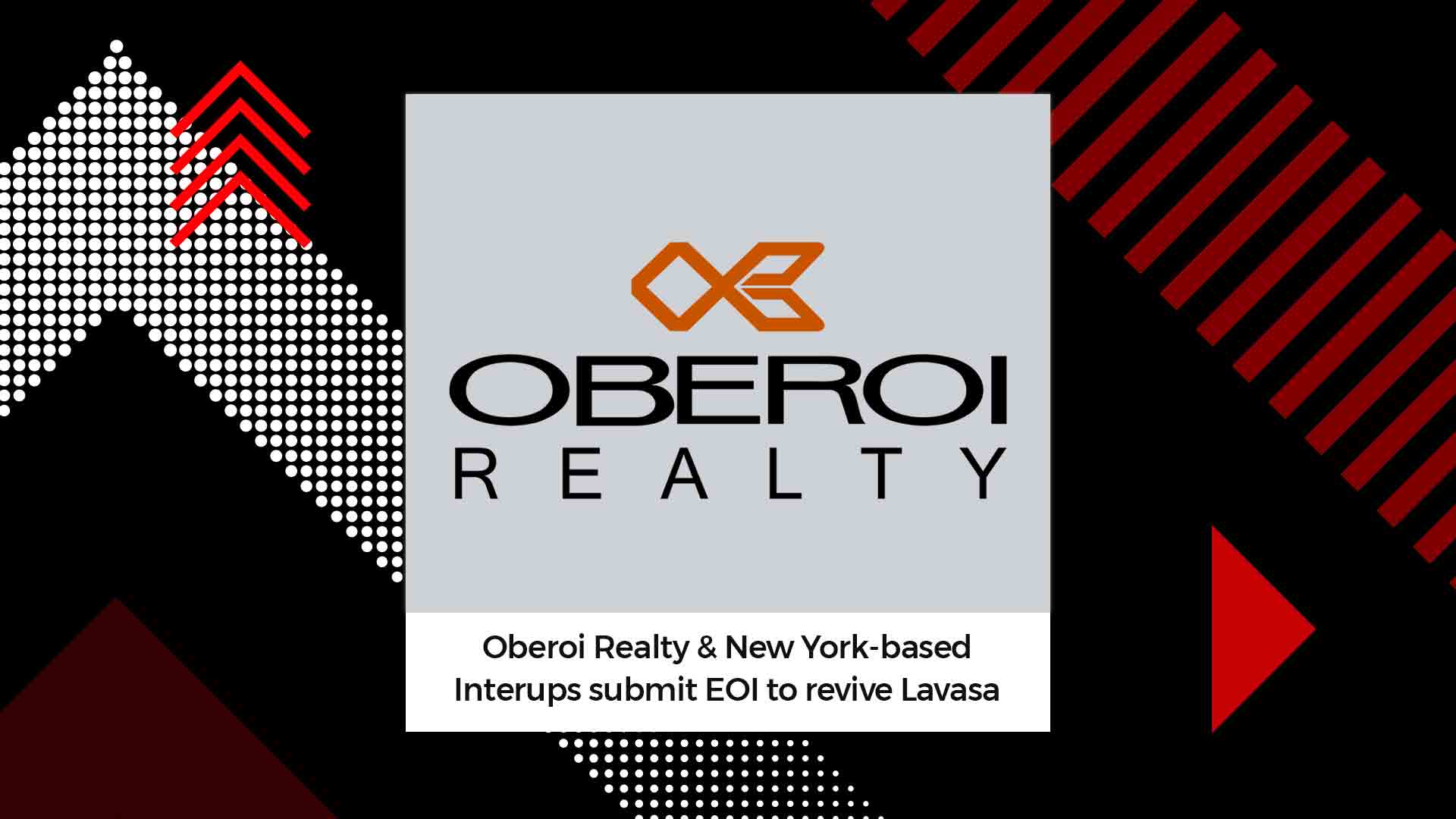 Mumbai-based Oberoi RealtyGroup and New York's financial services group Interups Inc have submitted their Expression of Interest (EoI) for the revival of the Lavasa hill station project.
Residents of Lavasa told TOI that the Oberoi Group and Interups Inc had put out their EoI on December 27 and January 6, respectively. According to sources in the know, the final hearing at the National Company Law Tribunal (NCLT) is expected on January 20.
"We are happy that there are more people keen on reviving the project," said resident Suresh Goswami.
Along with other members, Goswami has even approached the Prime Minister's Office and the state government to help speed up the revival of the project as the residents are facing innumerable hardships as of now.
The other bidders who have made similar submissions include Pune-based realtor Aniruddha Deshpande, Haldiram Snacks as well as UV Asset Reconstruction Company
The presentation of the resolution plans was made in the Committee of Creditor's (COC) meeting held recently. The final decision closure was to take place by the end of December. However, since the COC was not satisfied, a decision was taken to wait for further bids.
At the COC meeting, it was also discussed that the old applicants may raise concerns regarding the acceptance of new Resolution Applicants (RAs) at the advanced stage. Nevertheless, residents are of the opinion that a maximum number of bidders would help encourage competitive bidding.
The NCLT had, in August last year, accepted a petition by the creditors of Lavasa Corporation Limited (LCL) to declare the company bankrupt. It appointed a resolution professional to find a solution to the financial crisis being faced by the LCL. Until June, the resolution professional did not receive any bids to take over the project.
According to sources, LCL owed Rs5,559.14 crore to financial creditors and around Rs400 crore to property buyers in the project. While the three bids came up in October, the COC decided to seek more time from the NCLT for the debt resolution of Lavasa Corporation Limited after the bids made by Haldiram Snacks and Pune-based real estate builder Anirudh Deshpande.
Earlier, the Lavasa residents had sent a petition to the Prime Minister's Office, requesting the central ministry of housing and urban affairs to revive the hill station project under the Smart Cities Mission.
Source: TNN
ALSO READ: HCC lenders initiate Rs 2,100 crore debt-asset carve-out