Knight Frank India helps GHAL form JV with ESR to develop a world-class Logistics and Industrial park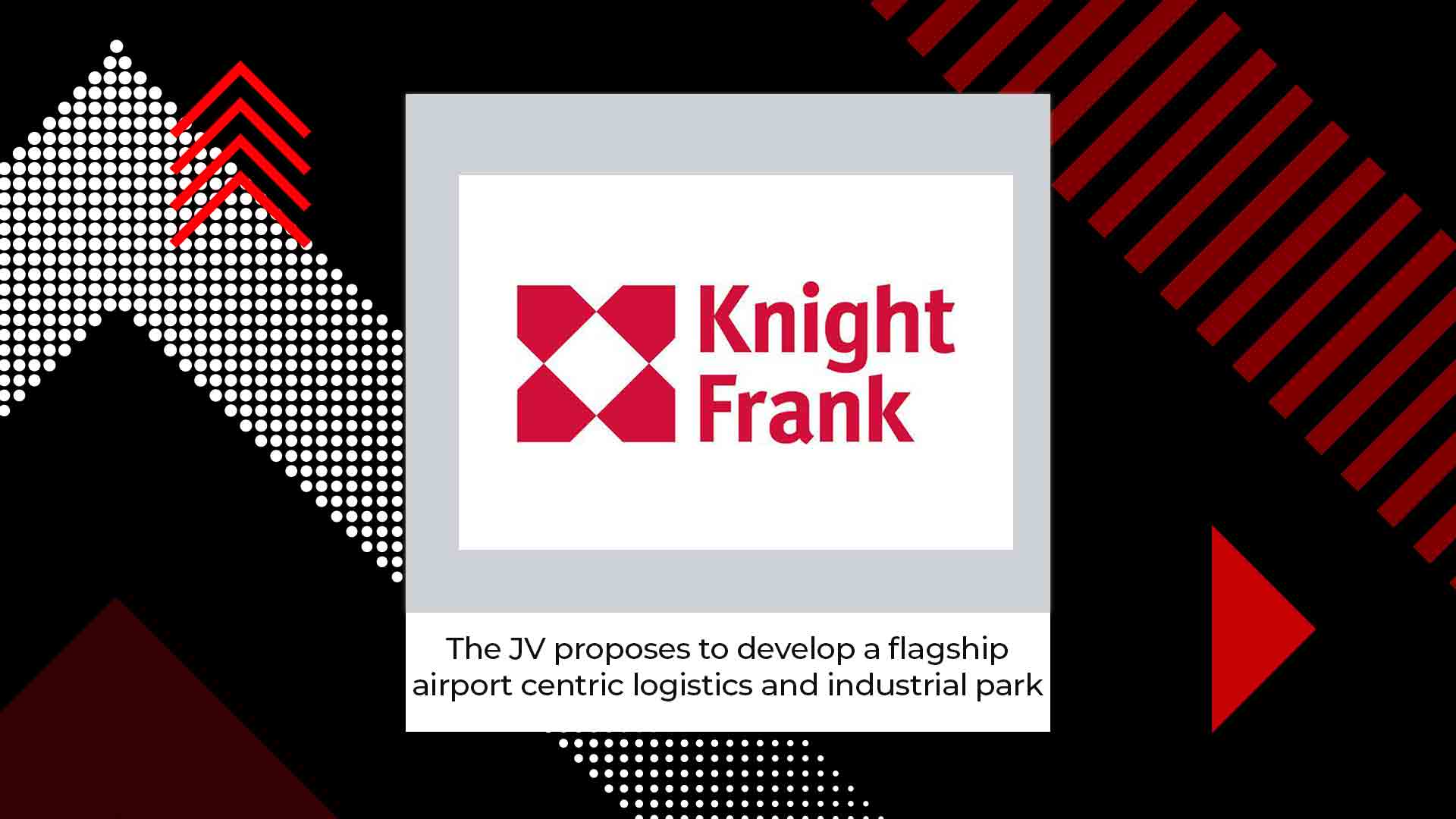 The project capital outlay would be around Rs. 550 crores
International Property Consultants, Knight Frank India congratulates GMR Hyderabad Aerotropolis Limited (GHAL), a subsidiary of GMR Hyderabad International Airport Ltd. (GHIAL), for forming a landmark joint venture with ESR Hyderabad 1 Pte Limited (ESR), a subsidiary under the Hong Kong-headquartered ESR Cayman Limited to develop a 66-acre logistics and industrial park at the Hyderabad airport city. The project outlay towards this Joint Venture is estimated at INR 550 Crores.
ESR and GHAL for the aforesaid transaction have entered into definitive agreements with an equity interest of 70% and 30% respectively in the SPV viz., GMR Logistics Park Private Limited. The total project outlay would be around Rs. 550 Crore.
The JV proposes to develop a flagship airport centric logistics and industrial park providing state-of-the-art facilities for warehousing, distribution centers and non-polluting industrial such as light assembly. The park will provide new age facilities and amenities to occupiers and help attract investments and employment in the region.
Congratulating the two teams, Shishir Baijal – Chairman and Managing Director, Knight Frank India, the transaction managers of this joint venture, said, "The joint venture is a strong step forward in creating global standards of warehouse and logistics infrastructure in India especially in the post GST era. While ESR is known for creating and managing large scale warehousing and logistics parks, providing superior services to their clients, GMR's contribution to India's growing infrastructural prowess is far-reaching in terms of landmark facilities. We feel privileged to have been a part of this landmark transaction and look forward to the developments this deal will bring in the fast-growing segment of the warehousing and logistics sector in the country." 
Shishir Baijal further added, "This is a prestigious association for Knight Frank bringing together two significant players of the warehouse and logistics sector in the upcoming location of Hyderabad. The city, which has been witnessing tremendous growth in recent times in office and residential sector, is also a high potential location for warehousing and logistics development on account of its catchment as well as feeder locations. It can be gauged by the fact that the market saw warehouse leasing activities double between 2017 and 2018."
ALSO READ: Housing sales fell 30%; new launches decline 44% in Q3FY20: PropTiger report