Haryana government revealed the total payout to private individuals was in crores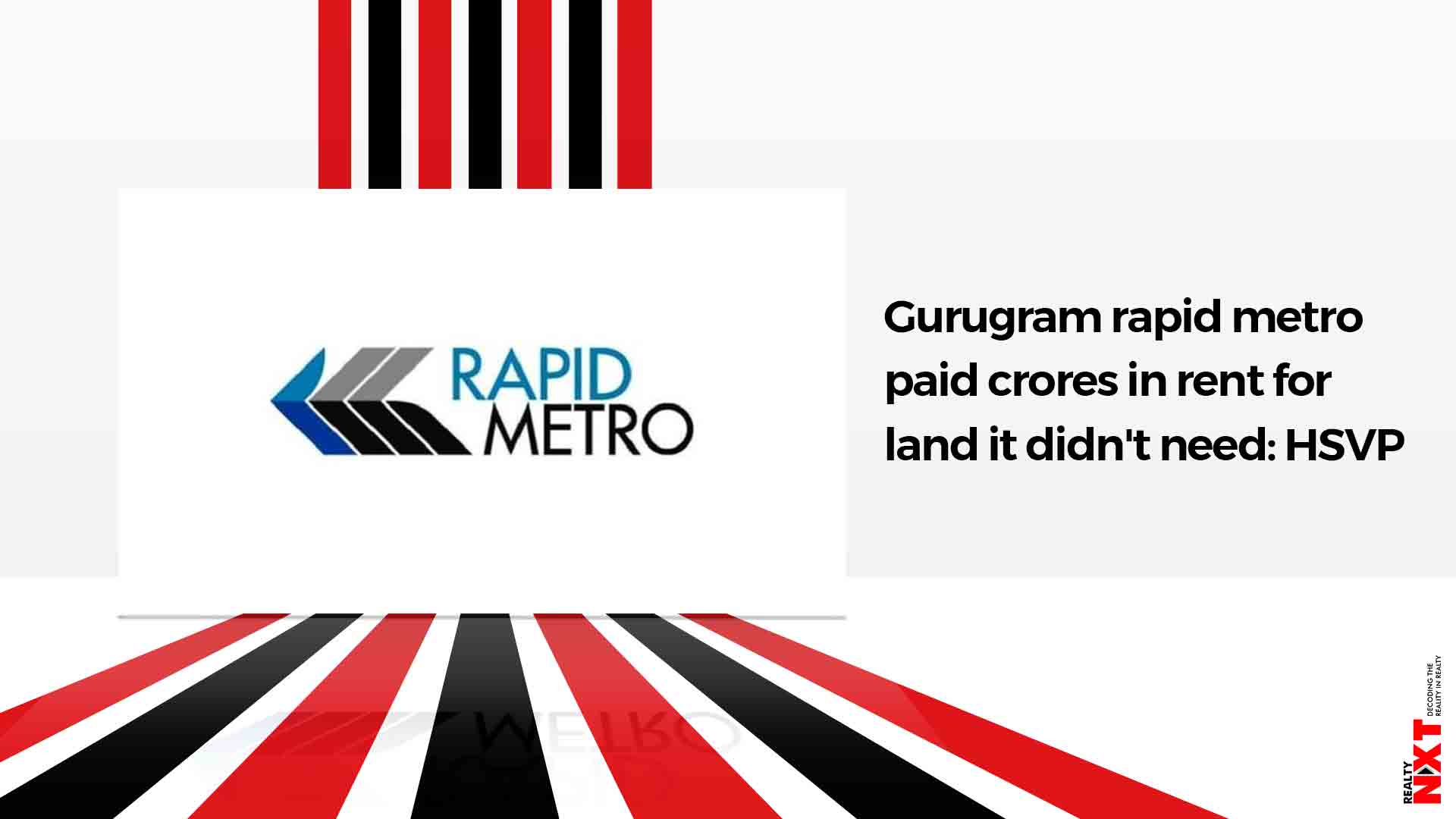 Rapid Metro, earlier run by a private company, has been taken over by the Haryana government through HSVP, which has handed over its operations to DMRC.
Rapid Metro survived after coming to the brink of closure last year because it simply did not have funds to sustain operations but the company running it was paying lakhs as rent per month to land owners who, according to urban development authority HSVP, aren't even legitimate claimants to those properties. HSVP also says it has found that most of this land was not needed and has currently been taken over by squatters.
Rapid Metro, earlier run by a private company, has been taken over by the Haryana government through HSVP, which has handed over its operations to DMRC. HSVP said a recent scrutiny revealed that the total payout to these private individuals was in crores.
"Rapid Metro Gurgaon Ltd (RMGL) entered into agreements with 11 private parties. A team of HSVP officials, including chief administrator Pankaj Yadav, visited the sites at Dundahera, Nathupur and other places and realised the private entities have agreements with RMGL for land which had either been acquired by the HSVP earlier or land whose acquisition was locked in litigation," said Vivek Kalia, estate officer 2 of HSVP Gurgaon. RMGL was the private company that ran Rapid Metro.
The private entities seem to have been getting rentals of anything between Rs 45,000 and Rs 1 lakh every month since 2011-12, another HSVP official involved in the scrutiny said. One of the private entities TOI spoke to confirmed payment of monthly rentals by Rapid Metro while adding that "the issue was in court". Some of the parties moved the high court when the rents stopped coming from October 2019.
After the Rapid Metro project was taken over by the Haryana government last September, a committee was formed a month later under the chairmanship of the HSVP Gurgaon administrator. The task of this committee was to examine land lease agreements of RMGL, among other things. It began with stopping rents.
HSVP chief administrator Yadav inspected all the sites on Tuesday. Officials said the rent agreements would not be renewed.
Besides, the land required for the project — for construction of metro stations, for instance — was far less than what was acquired by Rapid Metro, Kalia said, adding that most land for which lease agreements were signed was actually not needed for the project and has been encroached on by people who have set up shops and other commercial establishments.
An RMGL spokesperson said, "Land lease agreements were executed with the then possession holders with relevant valid documents between 2009 and 2011 for the Rapid Metro project. It has been running smoothly without any issue in this regard. All documents have been made available to HSVP as part of the handing over process. We are unable to comment on HSVP's claims."
Rapid Metro's ownership pattern changed before its eventually became an IL&FS company. With IL&FS itself in financial trouble, RMGL too found the going tough.
Source: TNN
(Note: The story has been published without modifications to the text. Only the headline and intro have been changed.)
ALSO READ: KMRL will initiate the land acquisition process for the extension of Kochi Metro to Tripunithura