Fire Services biggest challenge is to make high rise buildings equip with fire fighting infrastructure : Vadodra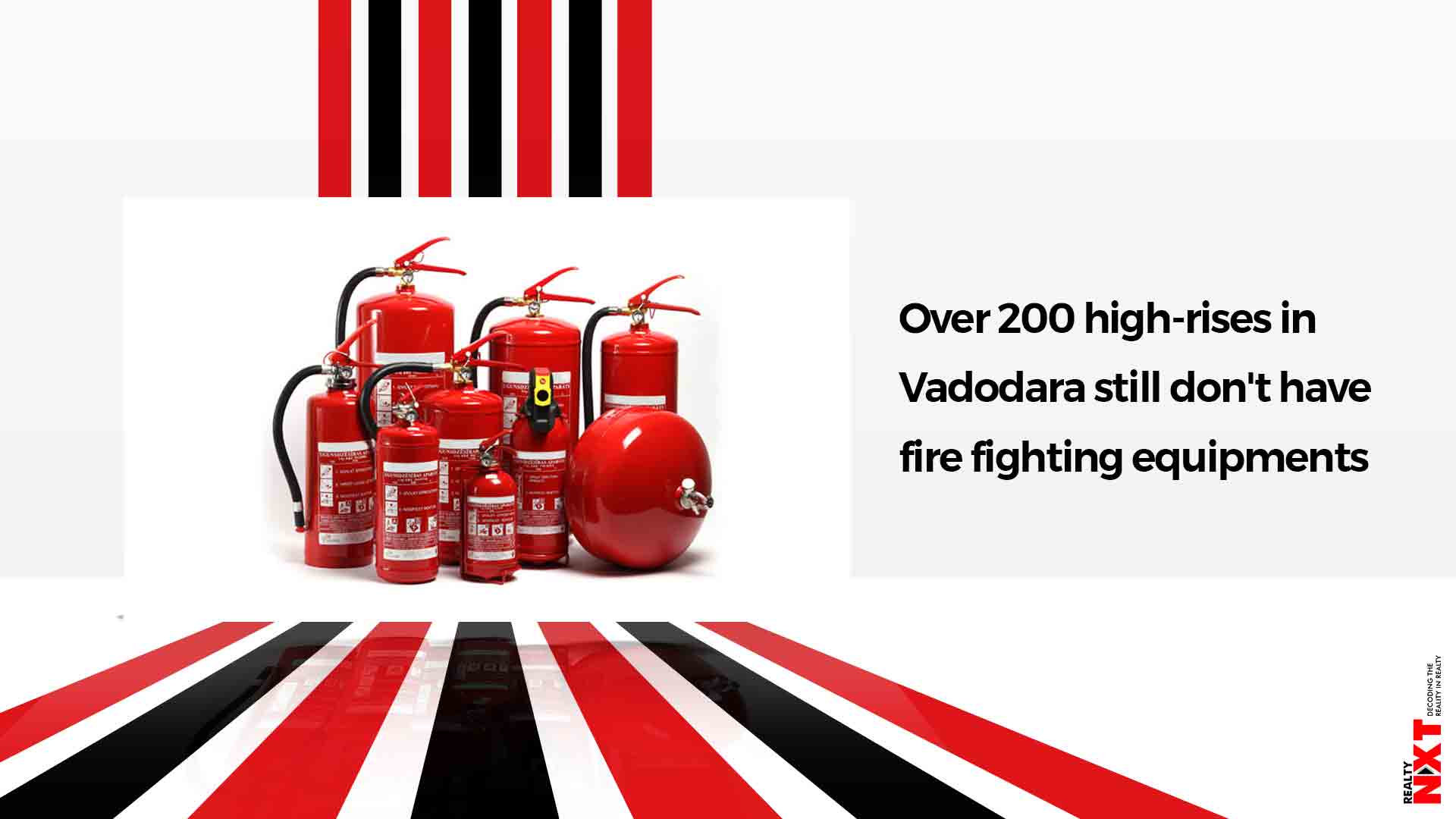 Only 350 out of 643 high buildings have fire fighting equipment in working conditions as well as fire department's no-objection certificate.
Besides fighting regular fire incidents, Vadodara Fire and Emergency Services biggest challenge lies in making high rise buildings equip themselves with proper fire fighting infrastructure — a battle that they have been waging for past several years to no avail.
According to the fire department records, city has around 643 high rise buildings. Of these, only 350 have fire fighting equipment in working conditions as well as fire department's no-objection certificate. Eleven buildings in different areas are among those that have never installed any fire fighting equipment since inception.
"New buildings which have come up after GDCR (General Development Control Regulations) and after the National Building Code came into effect, have all infrastructure in place. The problem lies with old buildings as the builders then never installed any of these measures and occupants now find it expensive to install everything from a scratch," said a fire officer.
There are high rise buildings which have come up in past 10 years and have the infrastructure to tackle fire, but its occupants' lackadaisical attitude towards regular maintenance render these useless, he added.
The GDCR have several details regarding construction of building including lobbies and corridors, installation of elevators, staircases among others so that losses in case of fire can be minimal.
Fire department sources said that as the power with them is limited, nothing can be done besides serving notices to the properties. "In the past we had sealed buildings, which we are not supposed, and snapped water connections but the owner would use political connections and our efforts turn out to be futile," another fire officer said.
"We have chalked out a list of buildings which do not have no-objection certificates and respective fire stations will issue notices to them. However, this time we will be talking to the municipal commissioner to snap water connections of such buildings that fails to act within 30 days of our notice," said in-charge chief fire officer Parth Brahmbhatt.
Source: TNN
(Note: The story has been published without modifications to the text. Only the headline and intro have been changed.)
ALSO READ: JLL facilitates sale of prime land parcel in Pune for Rs 170 crore