Spark Realty to refund money to four home buyers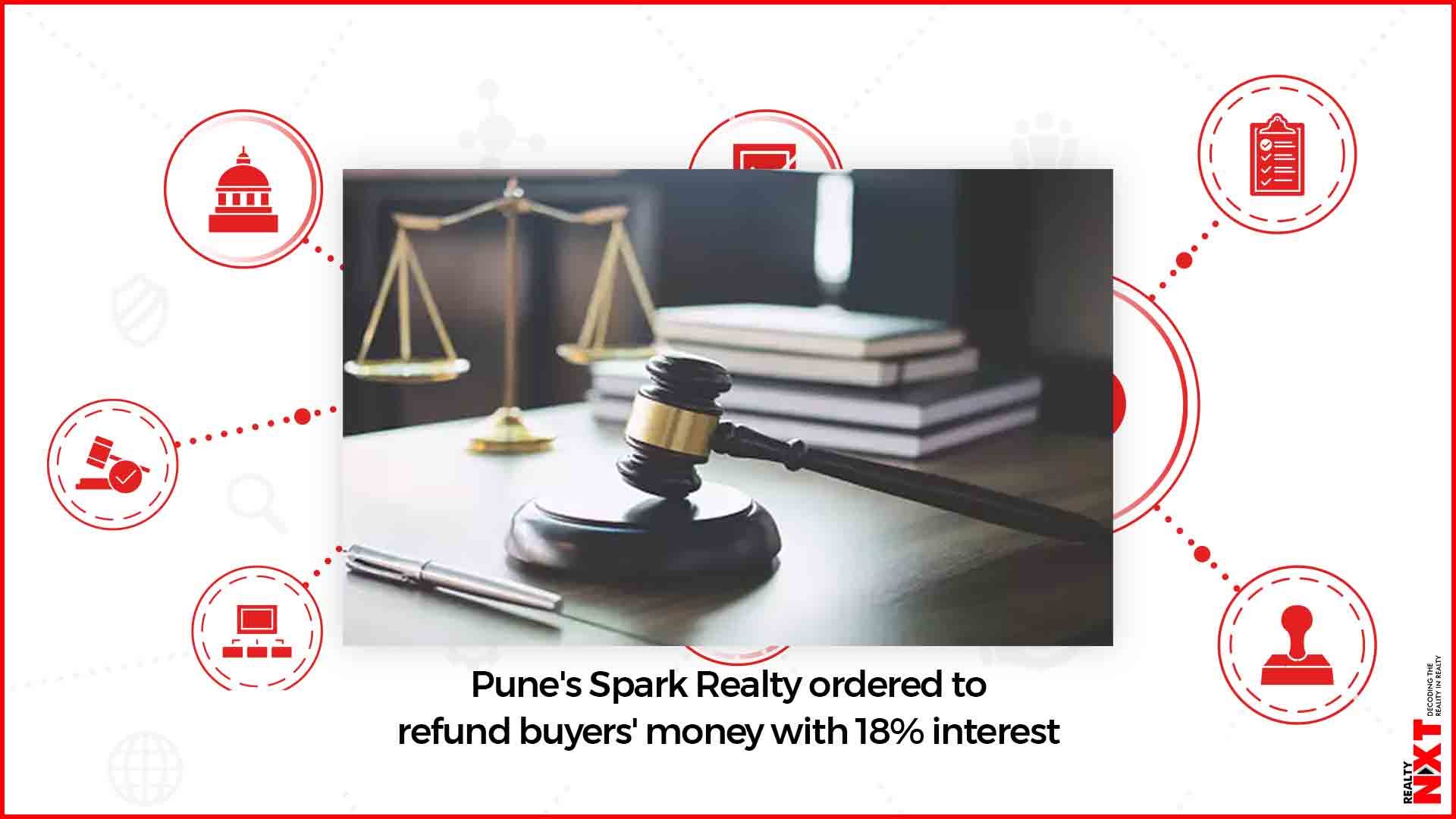 The additional district consumer court here has directed the proprietor of a realty firm to refund amounts in the range of Rs6.70 lakh to Rs12.47 lakh with 18% per annum interest to four home buyers in a stalled housing project at Dongargaon in Haveli taluka. 
In a recent order, the bench of the court president JV Deshmukh and members Shubhangi Dunakhe and Anil Jawalekar also directed Sumit Kumar Bhalotia, proprietor of Spark Realty, to pay Rs55,000 each to the four complainants towards compensation and legal costs. The court has given the proprietor a month from the date of receipt of the order to comply with the same, failing which an interest at 21% per annum will apply.
In January 2015, the complainants — Sameer P Deshmukh and Govind P Khatri from Akola, Prabhakar B Deshmukh from Buldhana and Vrishali V Deshpande from New Delhi — had booked flats in 'Spark Urban Bliss' housing project floated by Bhalotia's firm. Deshmukh and Khatri paid Rs6.70 lakh each while Prabhakar Deshmukh paid Rs9.37 lakh and Deshpande paid Rs12.47 lakh towards part consideration, stamp duty and registration fees.
Lawyer Nilesh Bhandari, who represented the complainants, said, "An agreement to sale was registered between the builder and each of the four complainants. The builder had promised to deliver possession of the flats within 30 months from the date of agreement executed on January 6, 2015. However, the project never took off and the complainants started pursuing the builder for a refund. They approached the additional district consumer court when the builder failed to refund their money with interest." Lawyer Mohnish Patekar also represented the complainants in the matter.
Along with their complaints, the home buyers had submitted all supporting receipts and documents showing their transaction with the builder and the same was not denied by the latter in his written version to the court. The builder had opposed the complaints on the grounds that the same were barred by limitation, but the court observed that there was a continuous cause of action owing to the builder's failure to comply with the promise made in the agreement.
The bench held, "The complainants had paid the part consideration, though opponent (builder) agreed to deliver the possession of flat within 30 months from the date of execution of the agreement, opponent had not delivered possession to the complainants. Thus, there is a delay in giving possession of the flats. Therefore, complainants are entitled to receive the payment made by them."
The bench further held, "Taking a huge amount from the complainants, not complying with the terms of the agreement and non-refund of the amount by the opponent are the reasons to conclude that the opponent is not only involved in unfair trade practice but caused harassment and mental agony to the complainants to which he is liable to pay compensation."
Source: TNN
(Note: The story has been published without modifications to the text. Only the headline and intro have been changed.)
ALSO READ: BDA demolished unauthorised constructions of residential colonies