Technology helping finance industry and the property industry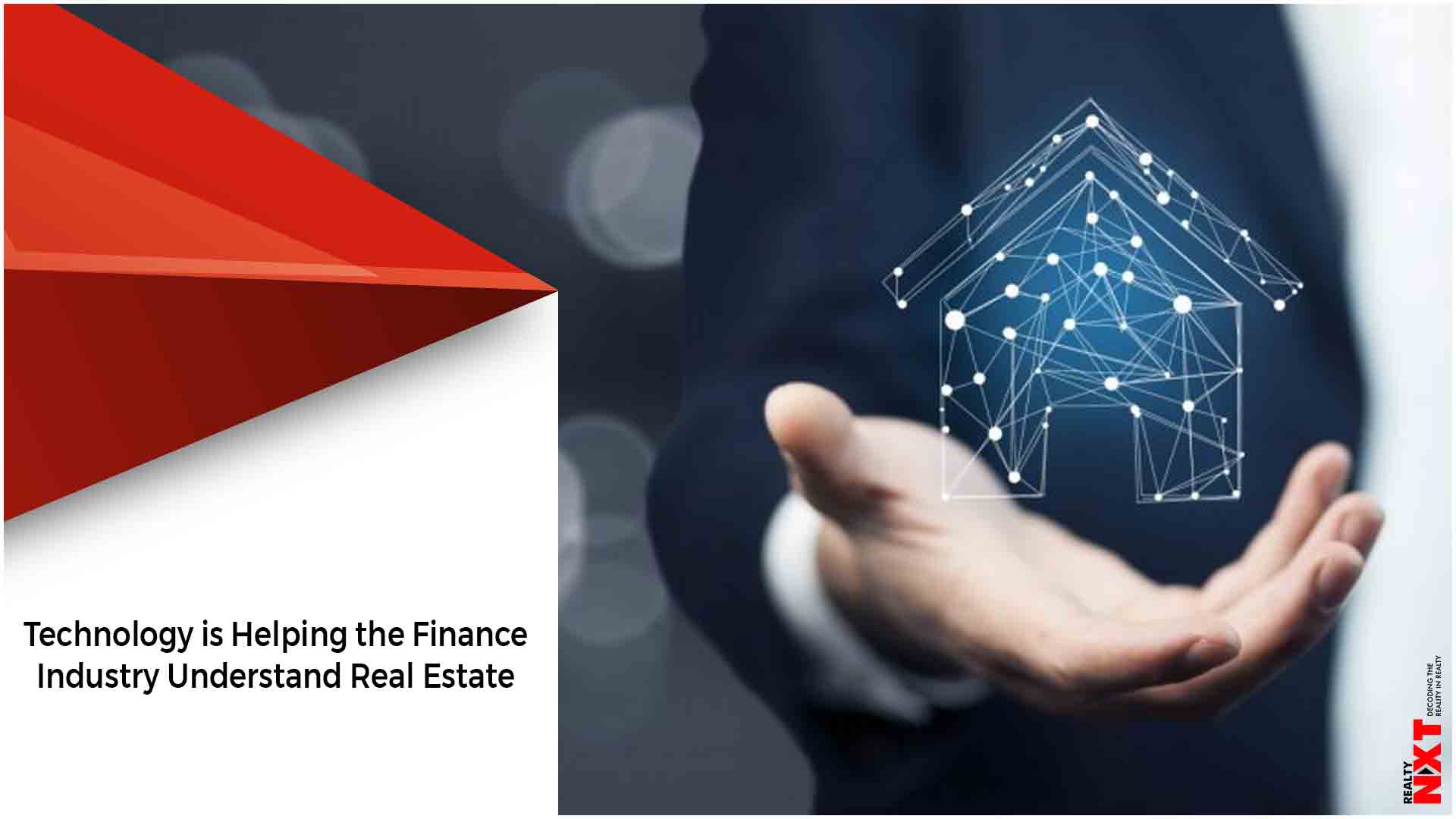 The finance industry and the property industry have a lot of differences.
The property industry deals with the real, physical world and all of the unpredictability that comes with. The finance industry, on the other hand, deals with the theoretical world. They are able to break companies and loans and commodities down into imaginary parts able to easily fit into neat mathematical models.
But as the finance industry starts to look at its interaction with real estate it has realized that, unlike in the broader financial industry, essential property data is not always accessible in an easy-to-understand format. This is a problem that has plagued the real estate landscape for decades. But, thanks to the help of technology, the finance industry is increasingly able to better understand real assets by designing the same types of data sharing systems that it has used for stocks, bonds, and commodities for decades.

"Despite the large market size, the information flow has historically been opaque and fragmented across dispersed sources" says Luis Valdich, Managing Director of Citi Ventures, the corporate venture arm of Citi. Data analytics and machine learning are a core investment category for Citi Ventures. A focus on emerging technologies drives their investment strategy.

Citi Ventures are active in their search for PropTech investment opportunities. Citing the problems associated with data, Valdich notes, "The infrequent and typically private nature of CRE property transactions combined with the heterogeneous nature of properties makes it difficult to access accurate data."

There is certainly a wealth of data in commercial real estate with the availability of large datasets, but lack of standardization and the transparency that comes with it has been a hindrance. "Connecting data together is difficult, at times the real estate and financial industry speak different languages," says Valdich. 

Even with the challenges associated with harnessing large volumes of data, financial firms are eager to build solutions where this data can be localized and transformed. In some instances, the products are informed by the financial firm's experiences with industry clients that also own real estate.

Moody's Analytics Accelerator partners with technologists and startups to create data analytics solutions for the commercial real estate industry. Moody's Analytics is a subsidiary of Moody's Corporation, and the Analytics Accelerator represents its foray into emerging PropTech. The accelerator's competitive edge is sharpened through its customer centricity. "We always start from our customers in all the innovation we do. The core of our client base has historically been with the banks and insurance companies," says Keith Berry, Executive Director of Moody's Analytics Accelerator. "As we talked to them, one of the things that's very clear is that they're holding more and more commercial real estate on their balance sheets. It's becoming a key asset class for them to be aware of, and that was really what started to get us interested in the space."

As a result of engaging with their clients, Moody's Analytics launched the Commercial Location Score (CLS). The CLS combines data from multiple sources traditional and non-traditional sources to provide a score for the commercial viability of real estate parcel. By matching data across diverse sources, real estate firms are privy to a clearer picture of the investment landscape in an area, and are empowered to make data-driven decisions based on the information gathered from the CLS. The fine-grained data analysis of the CLS and other tools like it, enable commercial real estate firms carry out a thorough assessment.

While VC investment has dominated the PropTech scene, PropTech investments from financial conglomerates prove that industry leaders are keen to develop roots within real estate. Reonomy, a commercial real estate analytics company, recently raised $60m from investors including Citi and Wells Fargo.

Speaking on the investment, Valdich says, "We believe Reonomy's data network with billions of data points via integrations with over 3,000 data sources (e.g. local county assessors, secretary of states, census data, title companies, commercial data & geospatial providers) will enable Reonomy to connect the fragmented, disparate world of CRE data into a single source of truth, the Reonomy ID."

Investments of this sort are likely to continue and be an avenue through which financial services will widen their reach into the commercial real estate industry.

While residential real estate innovations trend towards disintermediation that simplify the purchase of a home, the finance industry sees opportunity for mutually beneficial collaborations in commercial real estate. It's one thing to derive meaning from large swathes of data. The next logical step is to make it context-specific.

Speaking on Moody's Analytics' Commercial Location Score, Berry says, "We combine all of that into workflow solutions like origination systems and portfolio systems that really help streamline the process."

True value comes from the appropriate positioning of the data. Where homebuyers might turn to crowdsourcing for a mortgage, real estate brokers are crowdsourcing and sharing information with each other. This valuable exchange of information, is what attracted Moody's Analytics to invest in Compstak.

'It's an interesting business model. They've gamified the whole approach," says Berry. "They get real estate brokers to provide data into their database and in return for the data that they provide, they, the real estate brokers can find additional data on properties they might not know about."
(Note: The story has been published without modifications to the text. Only the headline and intro have been changed.)
ALSO READ: RealTechX is focused on innovation growth program for companies impacting real estate