New Era of Cross-Border Property Investing: Tokenised Real Estate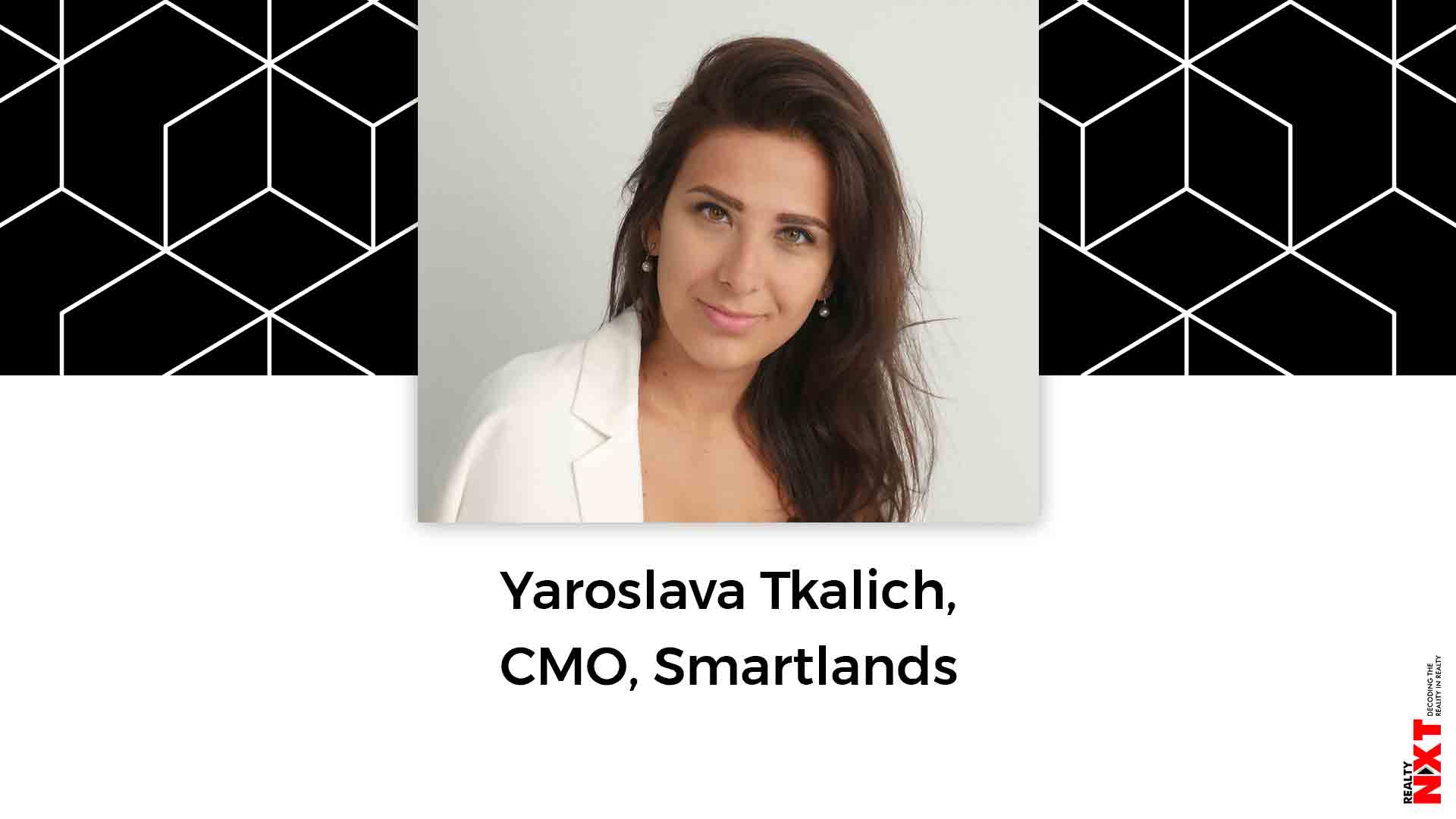 It will take a lot to undermine confidence in real estate as the most in-demand asset class.
If you need proof, the recent report by Urban Lands Institute confirms that the attractiveness of real estate as an overarching investment opportunity in Europe and the rest of the world for that matter is not about to dwindle. Quite the opposite; according to the dynamics of the European real estate market, we can state most assuredly that this asset class remains the safest of all imaginable safe havens to date.  

In India, the property sector plays a significant role in the economy. As an asset class, real estate amounts to 7-8% of the country's GDP and is set to grow to 13% by 2025, reaching the US $1 trillion mark by 2025. However, to truly shine in India (in any region for that matter) the property market has to go in lockstep with an efficient, transparent, cost-effective and secure land management system, which still has a long way to go.
Going back to our native turf, even in an investment climate affected by artificially deflated rates (we have the European Central Bank (ECB) monetary policy to thank for that) and geopolitical blunders of mesmerising proportions, European real estate continues to be one of the most reliable routes for portfolio diversification. The belief in the appeal of the most formidable sector of the real economy is seemingly undaunted even by the looming Brexit that will undoubtedly bring us the rise in construction costs and extreme assertiveness on the part of institutional money. 

Currently, high capital outlay is at the top of the lists of prerogatives of all European real estate developers regardless of the regions. But sourcing funds from commercial bonds, debentures, equity sales, and property presales can be problematic unless your investment firm has broad unrestricted access to a vast network of accredited high-net-worth individuals who are ready to sign at a moment's notice. There's only a handful of such omnipotent players on the market, so what could the rest of us do not to miss out? What are the trends both developers and investors in Europe, India, and the rest of the world can take advantage of to quickly and easily raise funds for virtually any type of a public offering in almost any geography?

Asset tokenisation is the route any equity issuer needs to consider very carefully. Converting a real estate property into highly divisible digital securities (security tokens) enables the token holders to receive dividends coming from the rental income as well as enjoy capital gains the property itself brings overtime, which in terms of higher liquidity in an otherwise illiquid assets is a huge benefit. 

Some of the major advantages of asset tokenisation over any other means of fundraising are connected with the widening of the capital market for an investment company; public offerings, as opposed to private raises, attract investors the world over because of the ease and accessibility of blockchain-based cross-border transactions, low barrier for entry, and high transparency of regulated offerings.

Let's dig a little deeper into the bag of perks the blockchain-based tokenisation of real estate brings to the table. For instance, there are numerous parties involved in the sale, transfer or acquisition of a property. From appraisers to attornies, the heap of paperwork and the amount of time spent on gathering it is seemingly not getting any smaller as the digital age creeps up to the unassuming property owners and investors. But issuing equity in the form of security tokens puts the problem of having to deal with an unnecessarily excessive amount of agents and intermediaries to rest.

All participants in any type of a real estate deal maintain their own records designed to create and uphold trust in the process – something you don't need to do on a trustless blockchain-based platform. Not to go too deep into the technicalities of DLT (Distributed Ledger Technology), but any updates made to any documents coded into a smart contract have to be approved by all users of the network. Fraud, inaccuracy, legal improprieties, ownership disputes are out of the question; judgements, tax, audit and fee matters – everything that constitutes, and is part of a transaction resulting in a settlement is indelibly registered on a distributed ledger for centuries, and, instead of taking up precious space in your office, exists on a virtual collective drive.

Cost-effectiveness and time efficiency are other clear benefits of transacting real estate deals using blockchain-based platforms. Depending on a deal, processing fees can sky-rocket each time you go to a lawyer, notary, realtor, banker. Escrows, title transfers and other crucial aspects of the transaction can take weeks or even months and carve out a substantial portion of one's potential profits. Not the case if you're using a regulated blockchain-based platform.

The smart contract is an all-encompassing solution for the natural hurdles of a real estate deal. Once the parties agree on the terms of the deal, automation takes over, the Platform completes the transaction according to the conditions encoded into the smart contract, and security tokens that represent irrefutable legal ownership rights along with all due fees (paid either in fiat currencies, the platform's native utility tokens, or any cryptocurrency accepted on the platform) change hands.

To put it simply, just like any contract, smart contracts are utilised to ensure that all parties to a transaction stick to the terms of the deal. Upon completion, funds are released. The difference is automation: with blockchain-based speciality platforms, the human factor is lowered to a minimum, which makes the transaction faster, cheaper, infinitely more transparent and highly secure.

A blockchain platform is an immutable, decentralised and trustless registry geared to use any type of currency (fiat or otherwise) for multiple types of automated micro/macro transactions between parties. Cross-border investors is a particular demographic that should turn its attention to blockchain-based platforms; the use of cryptocurrencies on regulated platforms allows for the cheaper transfer of funds at much higher speeds, unlocks global reach along with wider financing options.

Based in the UK, Smartlands is a global digital securities issuance and investment platform which provides access to investment projects previously unavailable to retail investors worldwide. In partnership with UK Sotheby's International Realty, the Platform plans to tokenise a newly-built luxury duplex apartment in London.
ALSO READ: Affordable Housing – Current And Future Prospects