"In India, the 'integrators' who deliver real estate on behalf of the property developers are our target customers", RealTechX Participant Rachel Kidwell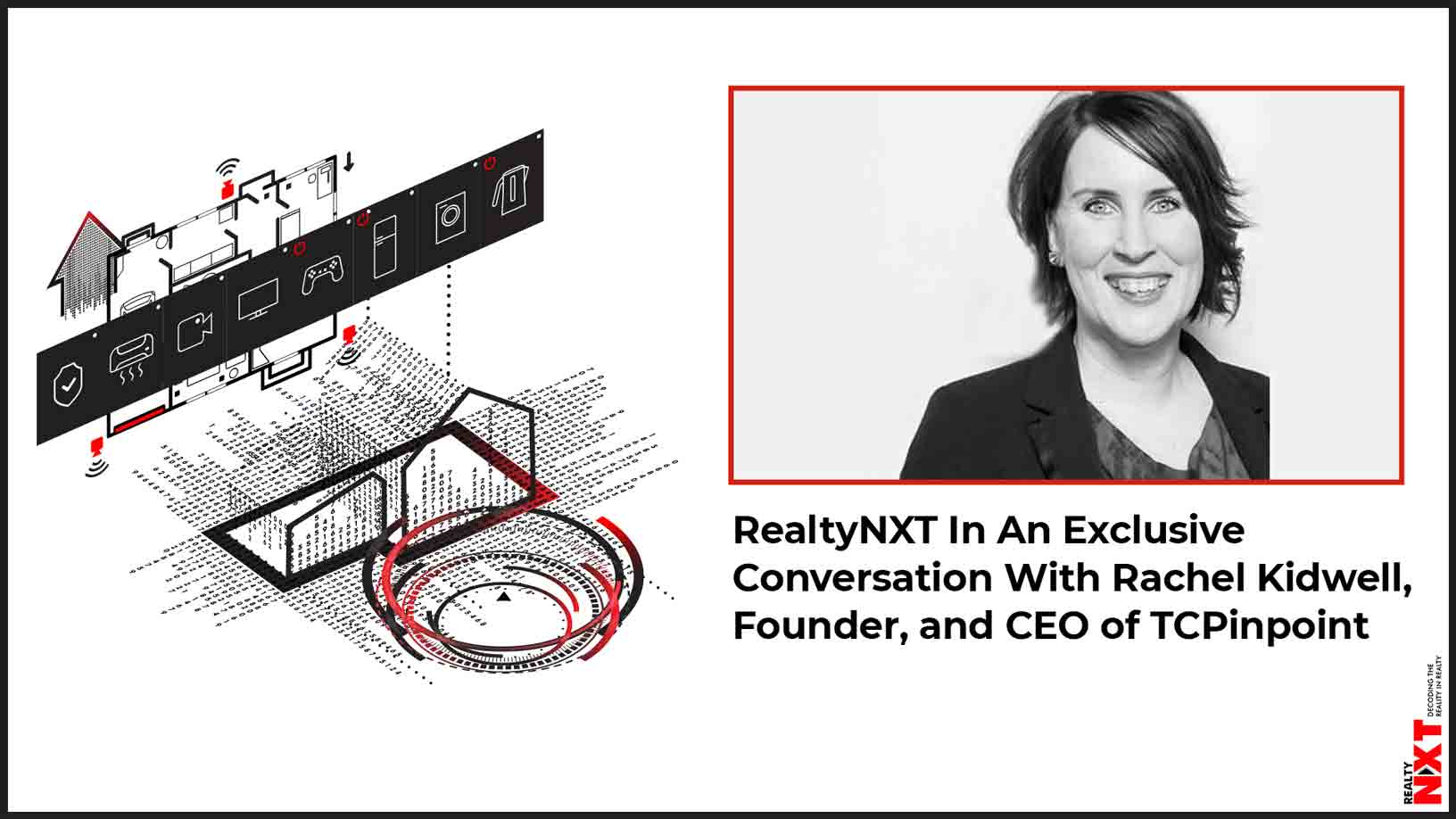 TCPinpoint is a web-based platform designed to help teams collaborate to create amazing spaces – the kinds of spaces people want to spend time in.
Born from founder Rachel's experience in retail construction coordination, it reflects their passion for building reliable tools to realize property developers' vision.
TCPinPoint recently got selected in RealTechX, it is an innovative program that supports emerging technology businesses in the real estate sector. In this program, TCPinPoint will work alongside Taronga Ventures and RealTechX program partners, including some of the biggest names in the real estate sector both locally and worldwide, to develop and deliver solutions to current and future problems the industry is grappling with. Read on for excerpts from the conversation.
1. What was the need gap that you recognized which gave birth to TCPinpoint?  
From my own experience as a Tenancy Coordinator for 10 years delivering retail tenancies, I was frustrated with the lack of transparency and reporting capabilities from the disparate set of tools the industry was using (Excel spreadsheets, email and some type of document management system).  Each stakeholder had their own version of the truth which was represented in an excel spreadsheet.  No one held one source of truth.
2. Who are your target customers?
 In Australia our target customers are property owners and developers, tenancy coordinators and project managers.  In India the 'integrators' who deliver real estate on behalf of the property developers are our target customers.
3. What are the challenges with regard to Tenancy Management that you face? And how technology is able to help you to overcome those challenges?
Ensuring all stakeholders involved in the process of tenancy management/delivery are on the same page is a huge challenge.  Differing understandings of tasks required to be completed to meet the end goal equate to varying versions of the truth. TCP provides a collaboration platform for multiple stakeholders ensuring all parties understand and buy in to the process so the team can cohesively and empathetically work together to achieve the ultimate outcome – getting the tenancies open for trade and triggering rental income for the Landlord.  
4. What are your offerings which make you stand apart from your competitors?  
TCP is a process management platform built by real estate people for real estate people.  We intricately understand the challenges faced by our end users given we are building a solution to a problem I experienced and observed.  We are able to identify where the process gets 'stuck', where bottlenecks appear and can then work with our customers on how to improve those processes.
5. How has been the journey with RealTechX cohort and being selected for the program? 
 The application process was straight forward and encouraged us to ensure our due diligence QA was in order!   Given we were one of 12 participants chosen from 122 applicants we feel extremely privileged to be in the company of both the program organisers, corporate partners and fellow cohort members.  Being selected solidifies our traction in the market thus far and provides us with a strong backing knowing we are well supported to execute on our growth plans.
6. What do you think about the future of PropTech in Australia?  
I think digital transformation in Australian corporate companies has a long way to go.  We are part of a change management revolution, proptech is simply a tool to facilitate that change.  TCP have strategically ensured we begin to build our customer support capacity to enable us to support our users.  In the first instance, they must decide to change behaviours and be open to realise the value proposition realtech companies provide.  If Australian companies are not considering their digital strategies and implementing with top down support and creating an environment where their staff feel safe to explore new ways of undertaking their business activities, they will be left behind.
7. Lastly, how RealTechX program can help you in your company's growth? 
 Introductions to some of Australia and Asia's largest corporates is a great start.  These corporates are showing a willingness to learn how to engage with growth companies like ours and they're open to receive education as they too partake in the program.  Opening up new markets like Asia will hopefully shortcut what would have been a much longer and arduous process for us should we have attempted to do it without the assistance of the RealTechX program. 
ALSO READ: RealtyNXT In An Exclusive Conversation With Shashank PS