NCLT passed judgement declaring Skylark Mansions insolvent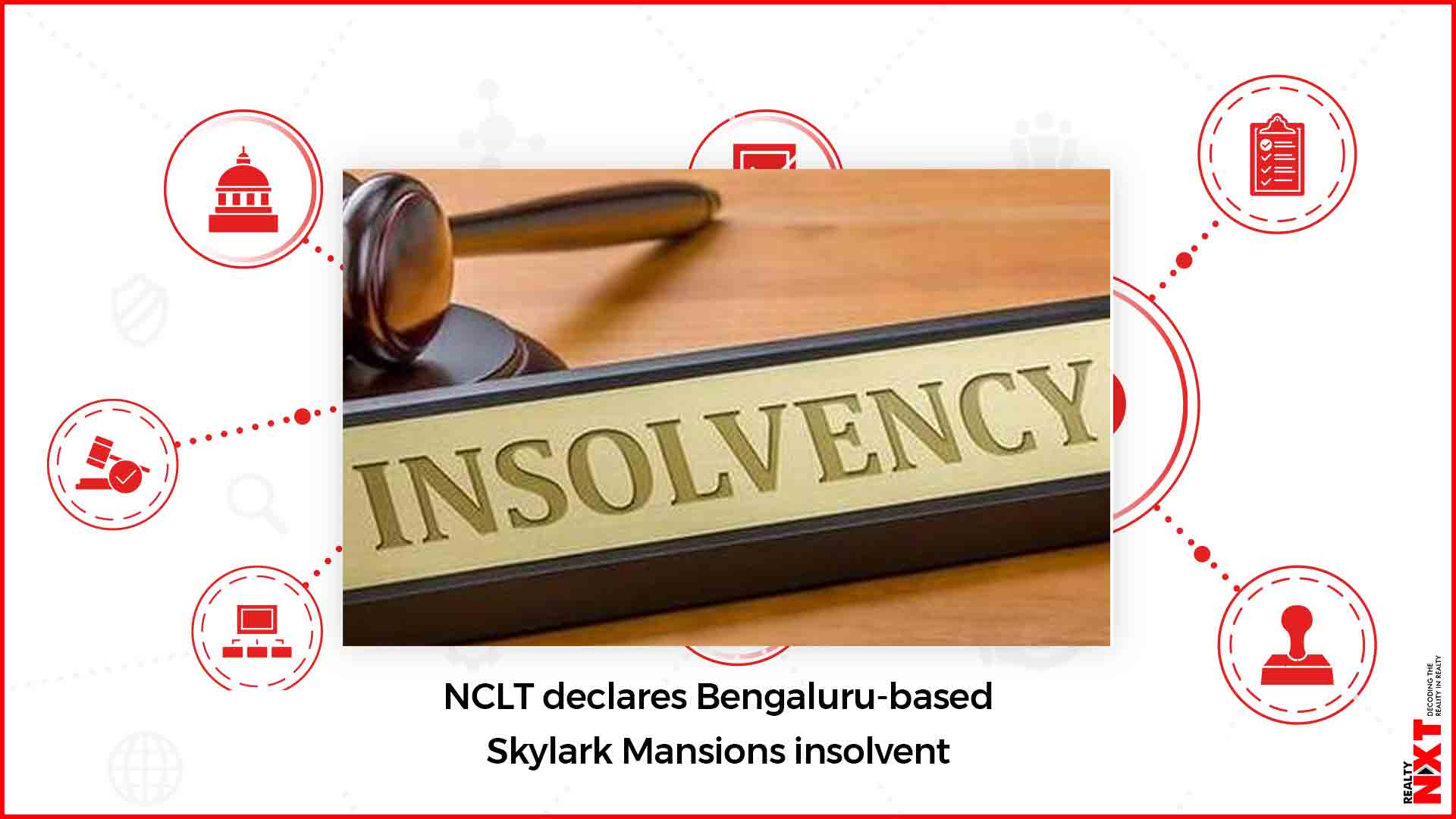 The money paid by the allottees are towards Ithaca Estates Private Limited and not to Skylark Mansions.
The National Company Law Tribunal (NCLT) passed a judgment declaring insolvency of a major real estate firm, Skylark Mansions Private Limited in Bengaluru, on February 7.
Skylark Mansions in association with Ithaca Estates, a subsidiary of Skylark Mansions, started a project named Skylark Ithaca after entering into a joint development with various landowners at Kodigehalli village and of Kurudu Sonenahalli village in KR Puram, in 2013. The multi-storeyed residential apartment building had secured a development plan which was sanctioned by the Bangalore Development Authority (BDA) on November 16, 2013.
The project consisted of five buildings with a club house. The project had two phases, Phase 1 coming up in Kadugodi police jurisdiction and Phase 2 in Avalahalli police jurisdiction. Around 700 interested home buyers invested in the project. Most of the investment contained loans from banks and other other financial institutions, adding to a total of Rs 383 crores. The project kicked off in 2013.
However, in 2017, when half of the project was done, the construction was stopped and there was no clear communication from the builder or developers. Aggrieved buyers then approached the police and filed complaints of cheating against the builder. But with Phase 1 and Phase 2 falling in two different jurisdictions, two FIRs were registered with Kadugodi and Avalahalli police stations, 40 home buyers.
Many also went to Real Estate Regulatory Authority (RERA) and got the exit from the project and demanded the builder return their money, but all vain. Since there was no progress in police action and even after 11 months as there was no charge-sheet filed, around 255 home buyers came together and formed the Skylark Ithaca Buyers Welfare Association and filed a petition with the National Company Law Tribunal (NCLT). After hearing the case, the tribunal passed the judgement declaring insolvency of Skylark Mansions in the first week of February.
Meanwhile, legal counsel of Skylark Mansions told Bangalore Mirror that Skylark Mansions is only a parent company which is not involved in the development of this project, and that Ithaca Estates private limited is the developing company. The money paid by the allottees are towards Ithaca Estates Private Limited and not to Skylark Mansions.
"There happens to be an inherent error in filing of this petition. So we are exploring an opportunity on review or planning to file an appeal against the order before the NCLT. In our review appeal we are also going to say that we are a solvent company capable of completing the project," said Prashantha Kumar, counsel for the respondents, Skylark Mansion.
Source: TNN
(Note: The story has been published without modifications to the text. Only the headline and intro have been changed.)
ALSO READ: SCDRC has directed the police department to arrest proprietor of Gruhlaxmi Construction: Nagpur