Why the Kitchen Industry needs to Shift and Spark from the Conventional to a Modern Organised Phase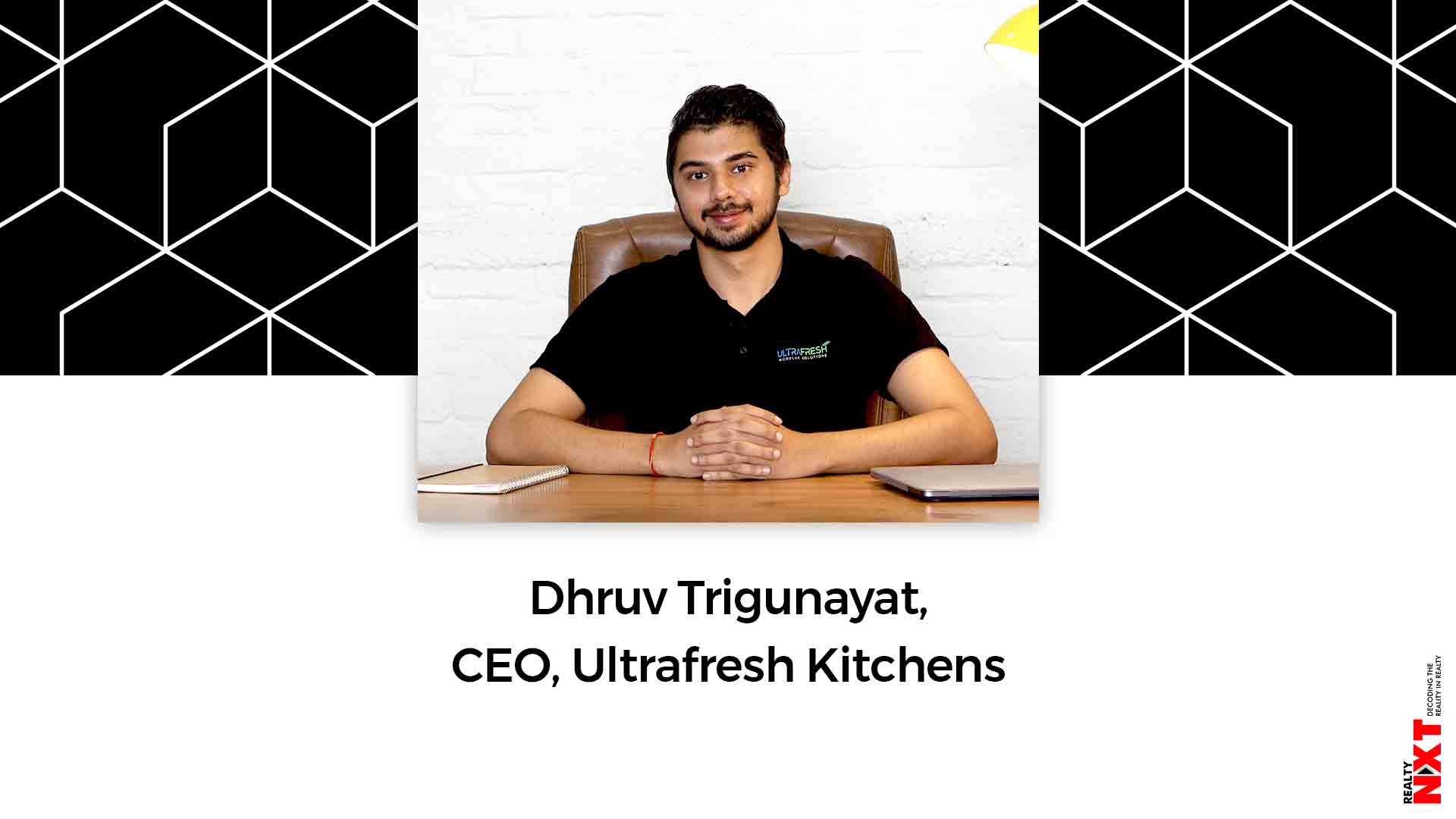 The Modular Kitchen industry in India is growing exponentially. Valued at approximately $206 million as recently as 2018, projected Compound Aggregate Growth Revenue (CAGR) is pegged at a staggering 27% from 2019 to 2024.
There are several factors that have contributed to a sharp increase in demand. While residential commercial projects are surging in metropolitan cities, the average Indian consumer has grown to become more aware of global trends.  The kitchen space is no longer viewed as merely a small portion of the house, rather it is perceived as an essential element within the spectrum of interior design.  
Families have begun to spend a greater deal of time within the kitchen or dining space, be it for cooking, socializing, or general relaxation. Modular kitchens are becoming increasingly popular due to trendy designs, intuitive layouts, and a modernized kitchen with numerous amenities. Though there are a number of reputed brands within the modular kitchen market, the industry as a whole remains segmented, decentralized, and unorganized. There are a number of small or local suppliers who continue to cater to clients along with carpenters and labourers who also work directly with home owners. This has created a scenario of fluctuating price points and a huge disparity in the appearance and quality of the completed installation.
When home owners choose to deal directly with smaller players or with carpenters and labourers from the work force, they generally encounter a number of challenges. To begin with, it is difficult to monitor the quality of materials being used when designing the kitchen. From flooring, tiling, and cabinets, to wood, granite, and kitchen fixtures, it can easily become a logistical nightmare for the home owner. In such situations, sourcing materials, supervising labourers, and completing the installation of the kitchen space can prove to be expensive, time consuming, and exhausting. Hiring the services of a professional modular kitchen company can help alleviate all of these issues, while also providing home owners a superior product in all aspects.
From helping consumers with intrinsic layouts, advising them on the latest trends, and providing a seamless end to end solution, the entire process becomes faster, economical, and convenient. The finishing provided by certified manufacturers and professionals is of a higher quality, while home owners are able to protect themselves from the risk of being cheated or duped by unscrupulous labourers or individuals. The after sales service plays an essential role in the long run. Once the installation is complete, should the home owner encounter any faults or issues within the installation or any of the fixtures, a professional modular kitchen company would take full responsibility and remedy the issues at no additional cost. Unfortunately, this isn't always the case when dealing with smaller companies or labourers directly. In most cases, fixing faults becomes an additional burden that falls upon the shoulders of the consumer.
It is becoming increasingly evident that the industry as a whole would benefit from making a much-needed transition towards becoming an organized sector. Entrepreneurs, new entrants, and established players within the modular kitchen market would also benefit from the same. An industry standard would be established which would help govern raw material and procurement costs, manufacturing costs, retail rack rates and price points as well. Larger players would be in a better position to collaborate with smaller companies as well as labourers. Not only would this translate into optimum work distribution and efficiency, but smaller players would also be able to contribute and grow.
Consumers on the other hand would face an industry that is better organized with several processes in place, thus enhancing the journey to a large extent. Consumers would be shielded against unwarranted fluctuations in cost and would be able to opt out of choosing traditional or outdated methods to build their dream kitchens. From enjoying a vast variety of layouts, designs, and innovative concepts, to receiving excellent service both prior and post sales, the average customer would be able to relish true value for money. While tech savvy customers are generally well informed, an organized sector would be able to educate people who aren't aware of market trends. They would be able to do a lot more within their own budgets rather than being stone walled with limited options.
The only constant in today's world is change. It only makes natural sense for any business or industry to evolve with time. With technological advancements in the realm of kitchen tools, accessories, and amenities, the industry needs to keep pace with the consumers' needs and preferences as well. From contemporary design styles, elaborate interior design concepts, and a customer that has grown to be increasingly aware, building an organized sector within the modular kitchen space is the need of the hour.
ALSO READ: New Era of Cross-Border Property Investing: Tokenised Real Estate