Investors Clinic scales up its international operations with Doha entry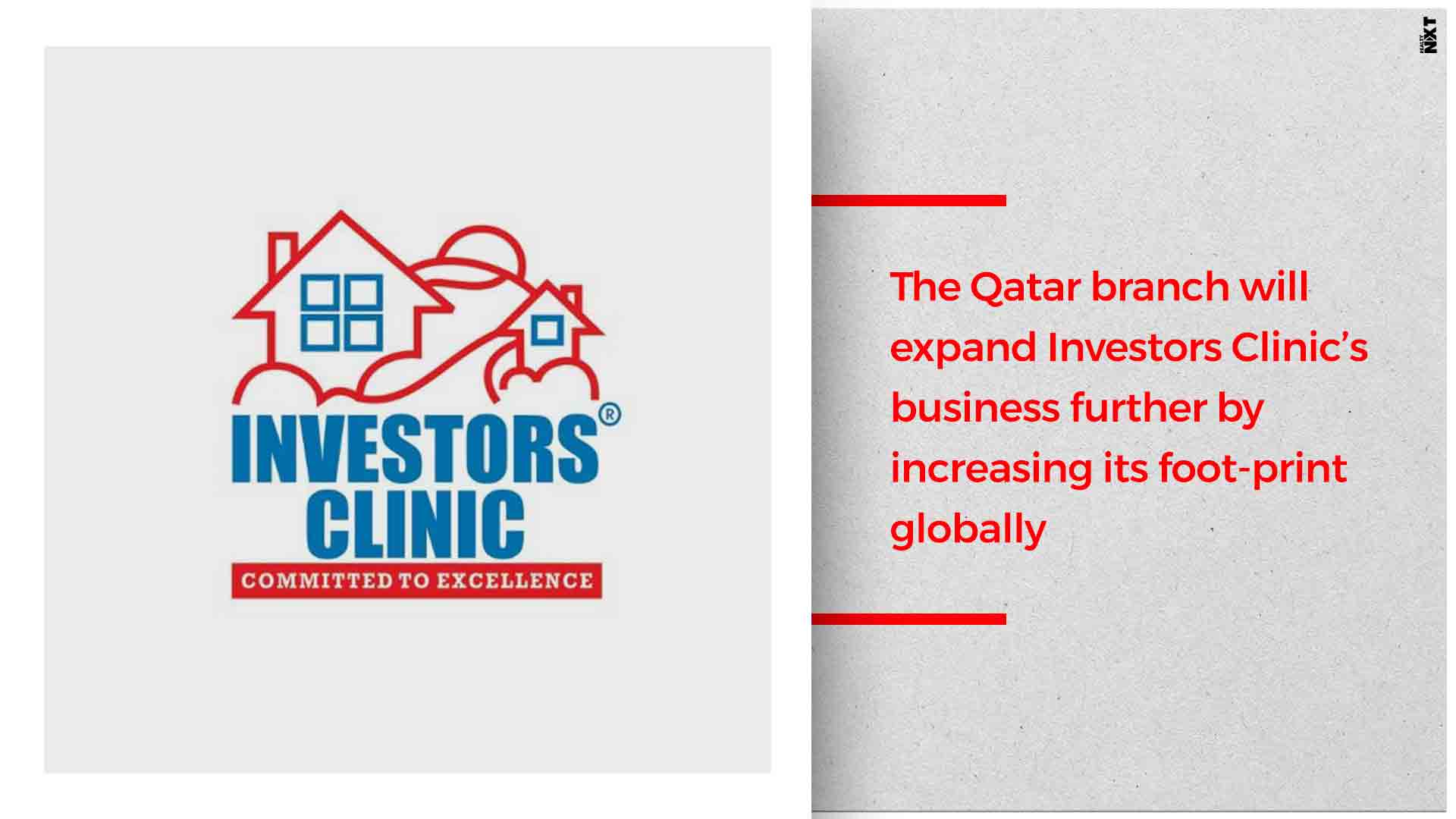 The leading real estate consultant, Investors Clinic opened its new office in Doha, Qatar after remarkable success in Dubai & Singapore.
The Qatar branch will expand Investors Clinic's business further by increasing its foot-print globally.
A promising and leading player of the Real Estate Industry – Investors Clinic has taken real-estate consultancy industry to newer heights. As a leading real estate advisory, IC has been credited with various technological firsts like introduction of Artificial Intelligence (AI) and Machine Learning enabled technology in real estate.
On the recent launch of Doha operations, Honeyy Katiyal, Founder of Investors Clinic said, "After eminent footprint in India, Singapore and Dubai, we are looking forward to replicate the successful and proven IC business model and create a positive & profitable impact in Doha. We expect to further enhance the interest of NRIs in the Indian real estate Industry. Within the first year we plan to target a sizeable business from Doha operations."
"With this expansion we are motivated to work harder to achieve results beyond everyone's expectations. My life's moto- Thakna mana hai, Rukna mana hai, has helped me comprehend the market dynamics and catch the pulse of prospective clientele", added Honeyy Katiyal.
Ankussh Ahuja, Corporate Director & Head – International Business, who recently joined the group with a proven track record of over 18 years in the Financial & Real Estate Industry said, "Investors Clinic as an organization has set a key benchmark for its peer groups by sustaining business growth in challenging real estate market times. Innovation, focus and team work has been the pillars to success. Moving forward, being part of this enthusiastic organization we assure a high standard of service, credible advisory & long term association to all our clients & investors."
About Investors Clinic:
Investors Clinic has a strong network of 35 offices across India, more than 1.5 lakh sq. ft. of office space and global foray with international presence in Doha, Dubai and Singapore. Investors Clinic's brand value is -reckoned at more than INR 2000 Cr with a turnover of over INR 300+ Cr. With over 2000 expert professionals on its roll, Investors Clinic is strengthening its reach and presence very rapidly. Investors Clinic has a proven track record of working with more than 200 leading developers. The company is committed to providing best-in-class customer service through world-class technology, processes and response mechanisms. Investor clinic up-to-the-minute updates from property value appreciation to new property launches.
ALSO READ: Colliers International bought a majority stake in Bengaluru project Synergy Property Development Services