J Matadee Free Trade Zone Pvt Ltd calls for policy amendments and reforms for SEZs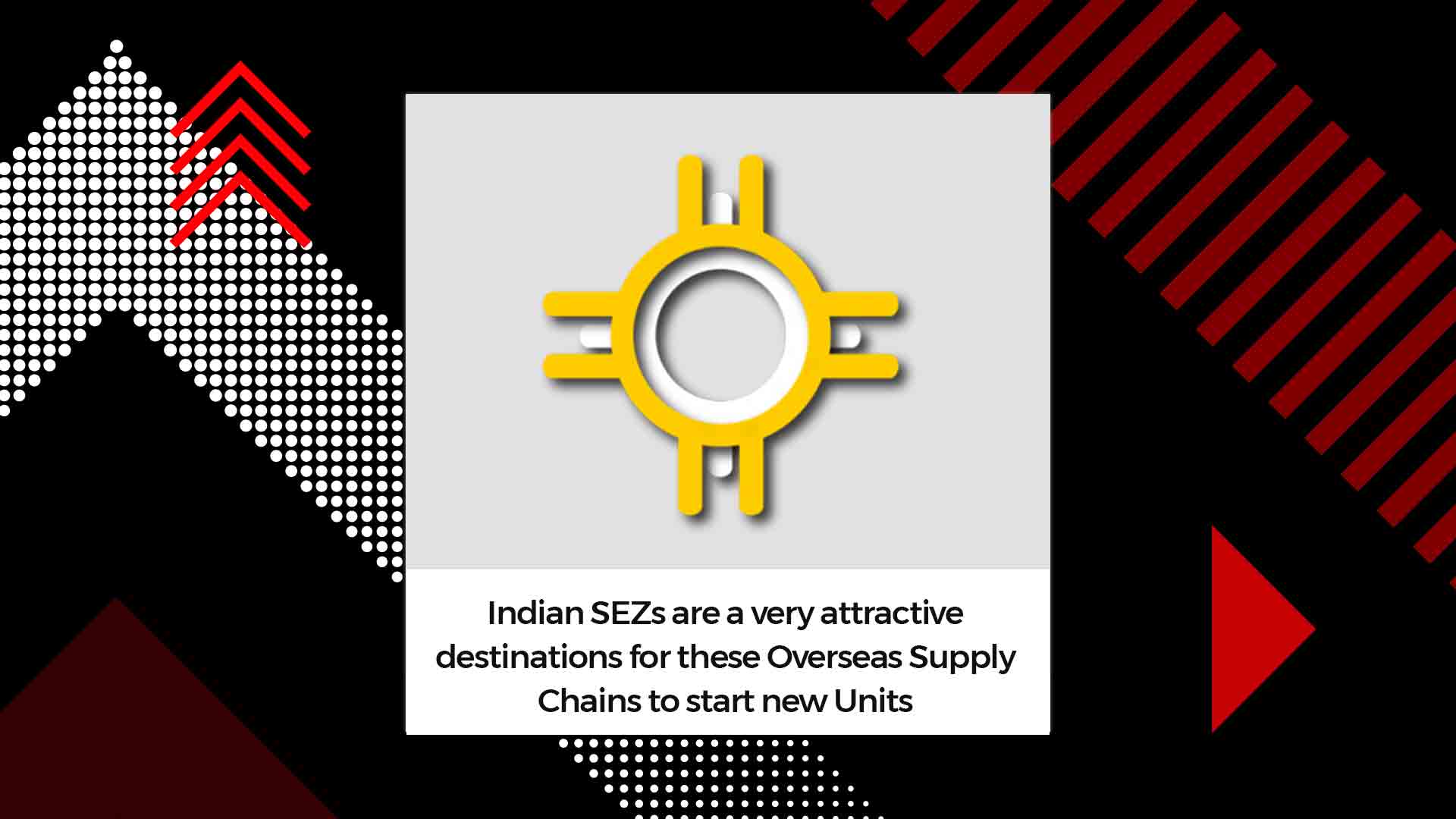 Indian SEZs are a very attractive destinations for these Overseas Supply Chains to start new Units. 

Chennai Free Trade Zone, India's first notified free trade and warehousing zone developed and promoted by J. Matadee Free Trade Zone Pvt Ltd today, called for more favourable policy amendments and reforms for SEZs.  

Mr. Sunil Rallan, Chairman and Managing Director, J Matadee Free Trade Zone Pvt. Ltd. and President-TASID addressed the media and said that, the recent amendments proposed for will play a vital role in boosting investments in the manufacturing sector, greater employment generation and growth in export volumes. The potential of SEZs has been furthered by providing relaxation and simplifying the provisions for setting up of multisector SEZs.

He further added that, foreign Investors who wish to set up new manufacturing units will find the SEZs as attractive investment hubs with good infrastructure, while redefining last mile connectivity. Nearly one third of Indian Exports are out of SEZs, which now have the potential to become a strong pillar of the Indian economy and allow integration of technology and businesses to tap and drive the growth potential of the country. 

He shared few suggestions for the SEZ sector and the upcoming free trade agreement and proposed the following points:

Case For Recalibration Of The SEZ Rule On Net Foreign Exchange Earning 
Manufacturing Units and Supply Chains from China and ASEAN Region are keen to set up Manufacturing Units in India which can cater to the large Indian Domestic Markets as well as for Exports. These Supply chains will not achieve economies of Scale if they are compelled to set up discrete Factories for Domestic Demand and for Exports. 

Currently all DTA customers make payments for their Imports through their regular banking Channels. However, the same products are not encouraged for Supply by SEZ Units to DTA Customers. The payments made by the DTA Customers are not considered as being Compliant with the SEZ Rules. This defeats the Make in India Policy as Imports are being encouraged over Indian Manufacturing.

Indian SEZs are a very attractive destinations for these Overseas Supply Chains to start new Units.

The US Trade authorities have stated in their petition before the WTO that the existing Net Foreign Exchange Earning Rules by implication tantamount to an Export Subsidy since the Upfront Exemptions of Taxes are Deemed to be Export Linked and therefore a prohibited Export Subsidy.

The recalibration of the Net Foreign Exchange Rules will make the Indian SEZs attractive for new Units as well as make the SEZ Scheme WTO compliant.
ALSO READ: NGT has directed the CEO of CGWA to appear in person after noting several deficiencies