'Mulund Micro-Market Tracker', the micro-market has witnessed a bookings-to-launch ratio of 0.6 over the last 7 quarters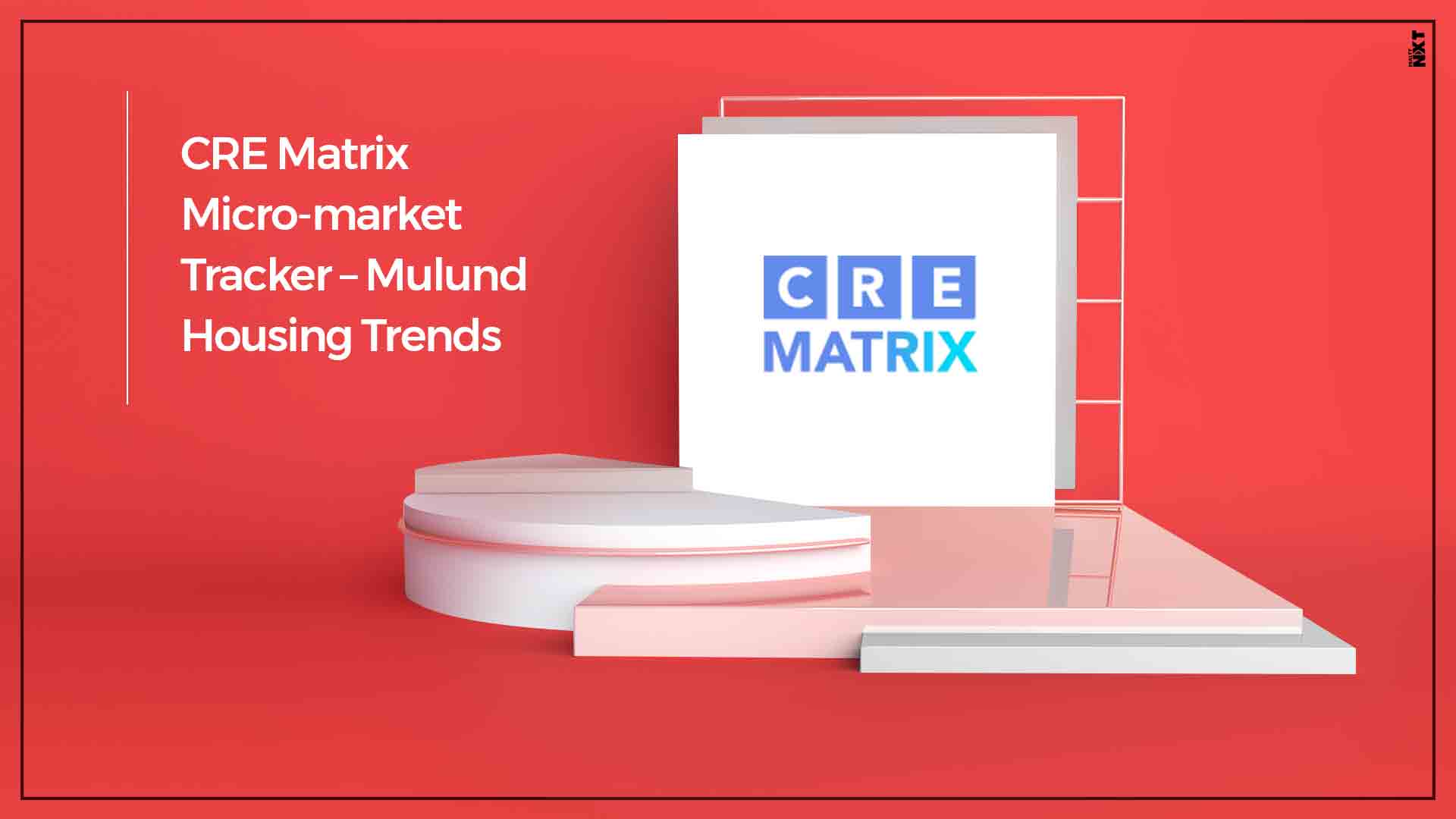 One of the most sought after localities in Mumbai Eastern Suburbs after Powai, Mulund offers great connectivity to employment hubs, large projects offering community-living, quality social infrastructure along with a massive green cover of national park adjacent to it.
Mulund has witnessed an average increase of 3.7%, on a CAGR basis since 2015. The price increase is primarily due to some project launches by marquee developers that managed small but consistent price rises, in-sync with sales performance.

Housing Price Trends

Avg. House Prices in INR per sqft on carpet (Registration Data)
Source: CRE Matrix Home IQ
According to the latest CRE Matrix report, 'MULUND – MICRO-MARKET TRACKER', the micro-market has witnessed a bookings-to-launch ratio of 0.6 over the last 7 quarters, which is at par with the same ratio for Eastern Suburbs / Mumbai.
"The proposed Goregaon-Mulund Link Road (GMLR) is one of the biggest factors behind the launches and bookings witnessed in Mulund. Similarly, the under construction Mumbai Metro Line-IV, which will connect Mulund on a direct route Central Suburbs is also one of the attractive propositions offered by developers." said Abhishek Kiran Gupta, Co-founder, CRE Matrix.
The report also added that 2 & 3 BHK constitute more than 70% of total launches and sales in the locality. Although, studio apartments have contributed around 5% only to sales, the configuration has recorded the highest bookings-to-launch ratio at 0.7. Consistent with overall Mumbai city trends, 2-BHK units have seen the highest activity, both in terms of launches and sales. Although, Mumbaites aspire for 3-BHK, affordability quotient has remained with 2BHKs till date.
Around 67% of units to be completed in 2021 have not been sold as compared to only 54% and 65% for those to be completed in 2022 and 2024, respectively. The low bookings of projects to be completed in 2021 is primarily due to the configurations being offered – only 10% of these units are 2-BHK units as compared to 43% contribution of 2-BHK units in projects to be completed in 2022 and 2024.
Housing Launches and Sales
Source: CRE Matrix RERA Analytics
About CRE Matrix
CRE MATRIX is India's largest and most-preferred real estate analytics provider for leading developers, mall owners, retailers and funds. The company offer a range of cloud-based products that provide real estate intelligence that is critical in conducting research, designing expansion strategies and negotiating property/entity-level deals across all segments of real estate – office, retail, residential, warehousing etc. CRE Matrix has developed proprietary algorithms that relentlessly provide up-to-date information and enable deep data analytics across sectors and geographies. CRE Matrix aims to be the largest custodian of registered information in the real estate sector.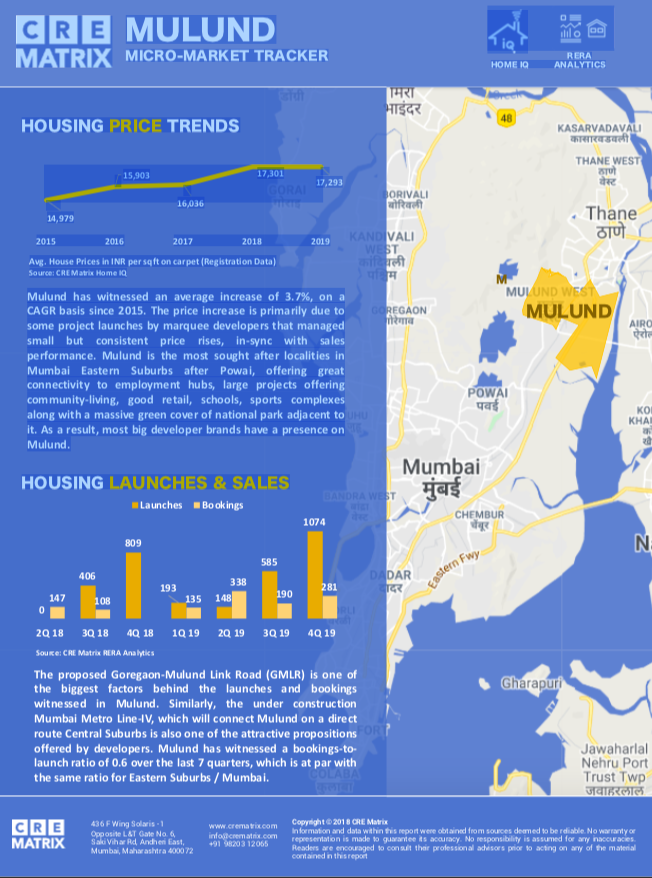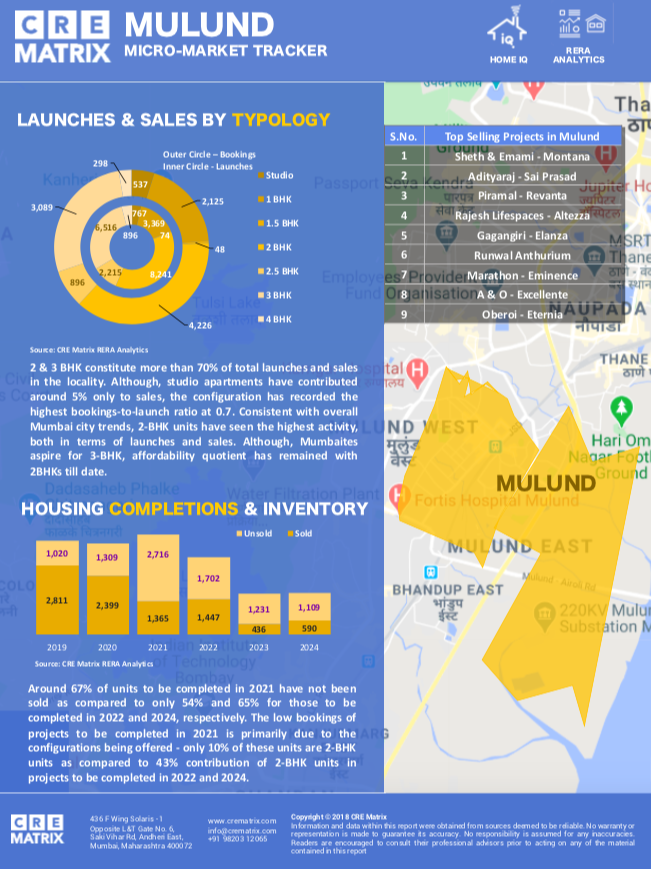 ALSO READ: Knight Frank India helps GHAL form JV with ESR to develop a world-class Logistics and Industrial park