Local Measure is a customer experience platform that identifies your on-premise customers: Jonathan Barouch, Founder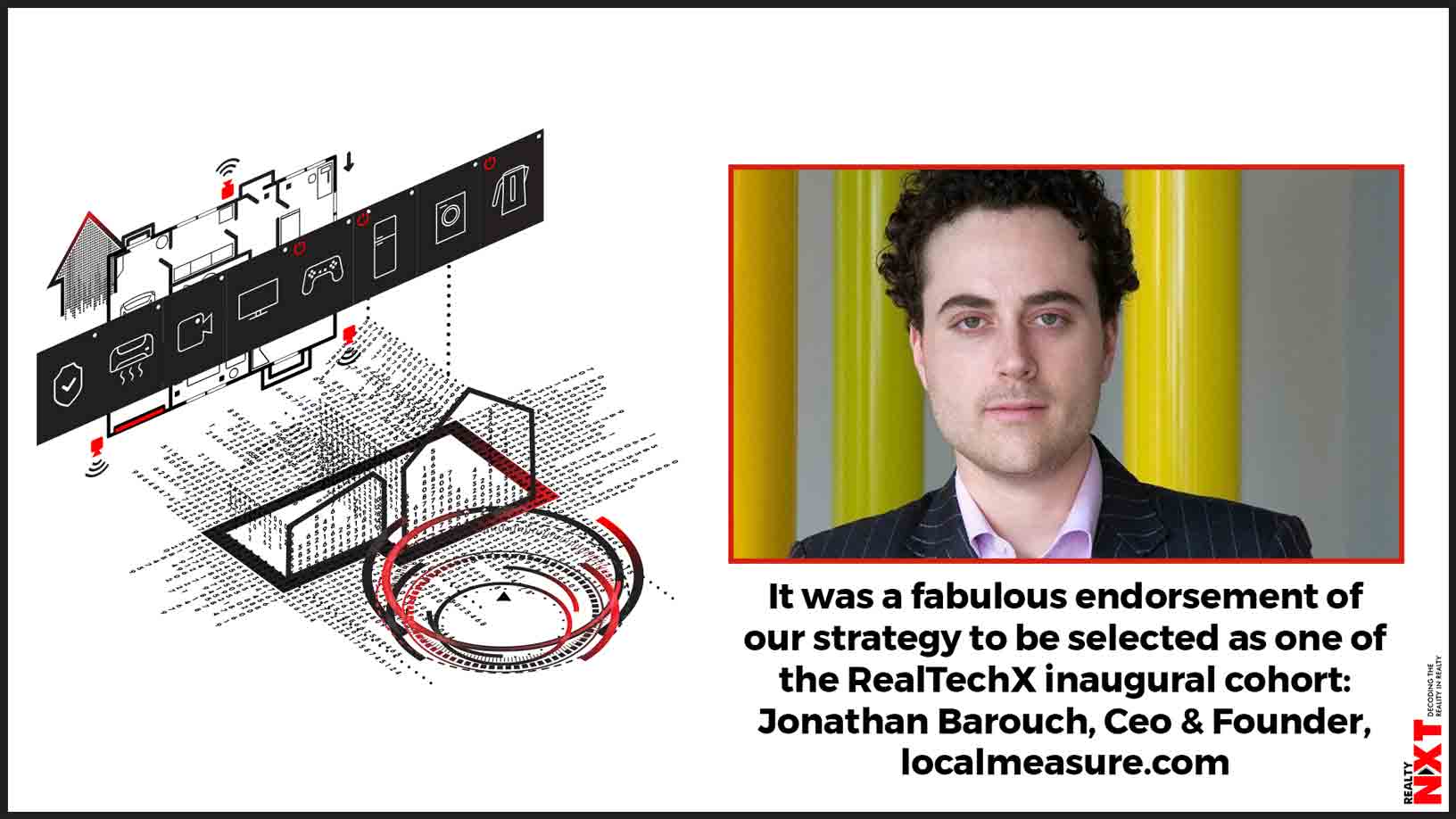 Local Measure is a customer experience platform for the tourism, hospitality, retail and entertainment industries.
Their platform allows businesses to receive real-time customer intelligence whenever customers are on-premise, helping them to identify, understand and retain customers.Headquartered in Sydney, Local Measure recently got selected in RealTechX Growth Program. 
RealTechX is an innovation program that supports emerging technology businesses in the real estate sector and the wider built environment ('RealTech') to achieve sustained growth. The program participants will work alongside Taronga Ventures and RealTechX program partners. Read on for excerpts from the conversation.
1. What does Local Measure do and how?

Local Measure is a customer experience platform that identifies your on-premise customers, informs you of their needs and keeps them coming back. Operations, marketing and service teams are able to use Local Measure to receive real-time, contextual customer insights that are location-specific and simple to action – in a way that instantly improves customer satisfaction.

2. Who are your stakeholders? Who is exactly supposed to use your solutions, is it only for the hospitality industry or it can offer something beyond?

Our clients extend across hospitality, live venues, attractions, retail, food and beverage – all B2C businesses that have a physical footprint and are invested in the customer experience. Our platform provides value for different lines of business. Front-line service teams are our main 'users' since they are the ones directly driving the customer experience day-to-day. CRM and loyalty teams value us because of our platform's ability to deliver contextual insights at an individual customer level – thus providing greater abilities towards segmentation and personalization and the ability to acquire new customers. Operations executives are able to use Local Measure to get a better understanding of who their customer base is, as well as gain a lens across all the locations in their portfolio. Finally, we work closely with IT teams, helping them to drive digital transformation across the business by creating connectivity and engagement with customers via their existing Wi-Fi infrastructure.

3. Can Local Measure tool be used by Realtors as well to reach out to their targeted homebuyers?

The homebuyer's customer journey certainly has room for improvement. One of the best ways we believe you can improve the customer experience, is to ask customers while they are in-the-moment what they think, but in a non-invasive way. The homebuyer's experience is not a part of the industry we have focused on but we are certain there are logical areas for improved customer experience!

4. Does Local Measure guarantee sales or conversions to brands?

Local Measure has been proven in a Forrester Consulting study to improve NPS (customer satisfaction scores) and generate ROI for businesses through increased revenue, reduced service recovery costs and improved efficiency for operations teams.

5. Which are the variables and data analytics, what kind of data touchpoints that your platform is generating which could convert into actionable insights for your clients?

Local Measure combines both offline and online insights about your customers. These can include:
Time of visits to various locations
Past interactions with staff
Location analytics such as dwell time in certain areas
Customer sentiment analysis
Online interactions, 1:1 messaging
Social media mentions and content about your brand
etc.
Insights are made actionable through automated workflows – so the right people get the right information; through mobile push notifications that enable staff to respond immediately; and through API integrations into your existing business systems so that data is not 'trapped' in a silo.

6. Do you think brands should rely more on social media for customer service? Please share your viewpoint on this.

I think social media is a rich channel for customer engagement. There are certainly many individuals that prefer to send a Facebook message to a brand rather than pick up a phone. Our view is that brands need to adopt a customer-centric perspective, and determine how their own customers prefer to be engaged.

7. Any recent brand case study which you would like to share with our readers.

We are fortunate to work with many world-class brands globally. One client in Australia that we are especially proud to have worked with is the Sydney Opera House.

8. How has been the journey with RealTechX cohort and being selected for the program? Also, how RealTechX program can help you in your company's growth?

It was a fabulous endorsement of our strategy to be selected as one of the RealTechX inaugural cohort. We are fortunate to be part of the program and in such great company.

In addition to the content which is being delivered, the networking with other startups focusing on the property industry and the industry participants themselves have been really interesting. Hearing from others first hand what their day to day operational challenges are helps us craft our strategy and solutions to meet the needs of the industry. Because we play across multiple areas of the industry from accomodation, retail and commercial property it has been very interesting to hear what's going on in other parts of the industry across the region.
9. What do you think about the future of PropTech in Australia?

Australia is widely acknowledged as being a leader in FinTech. More and more we are also being seen as a leader in food technology and sustainability technology. Given Australia's strength in property, construction and tourism there is a huge opportunity to leverage this experience and capability to be a world leader in Property Technology. We have all the conditions and inputs necessary to create a vibrant ecosystem for property technology startups to thrive. I congratulate RealTechX for helping to kick start the conversation.
ALSO READ: "The journey with RealTechX has been an amazing one so far," Daniel O'Donoghue, Co-Founder of CONQA