Coworking Spaces Are Getting Ready For Coronavirus Challenge In India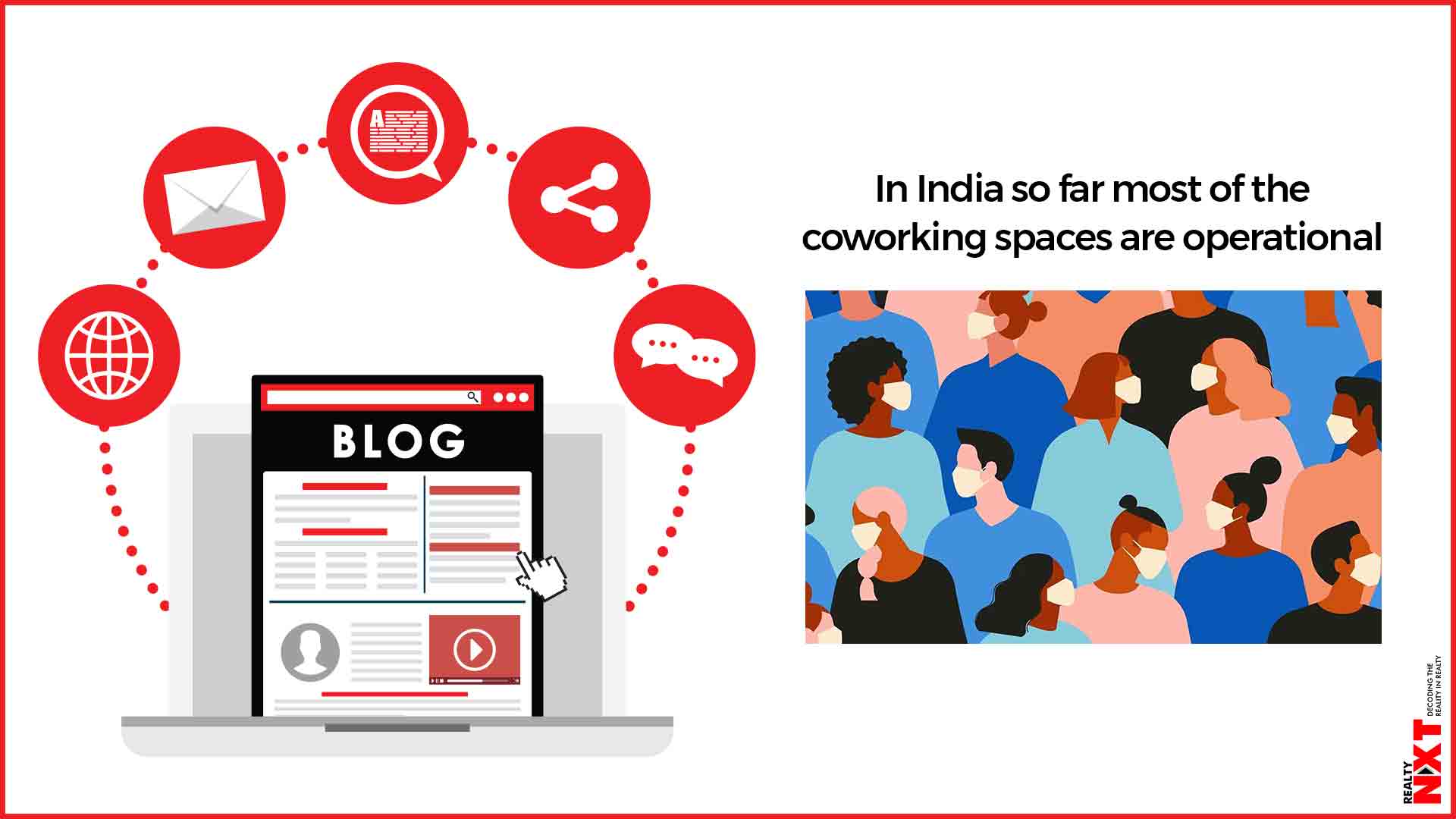 Universities, Malls, Gyms, Swimming pools, Museums, Zoos have been closed. Events as well Indian Railway has cancelled more than 80 trains till April 1. Amidst these cancellations, startups are hustling with the ongoing crisis. 
147 cases have been detected in India, Covid-19 death toll across the globe rose to 7,988 till now, with 198,601 confirmed cases. The Union health ministry on Monday activated a toll-free 24×7 national helpline number, 1075, to address queries related to the infection.
A lot of small startups and entrepreneurs work from coworking spaces and in India so far most of all the coworking spaces are operational. All coworking spaces are implementing high levels of hygiene in their premises. Security guards, housekeeping employees are being trained on how to wash hands properly and keep a check on one another. 
And some coworking spaces like myHQ are in conversation with a health insurance provider to provide health insurance against COVID-19, at a discounted premium that will provide myHQ partners with a cover of up to 5 lakhs.
"Concerns around COVID-19 have led to slightly reduced footfalls in all our workspaces, but we believe this blip is temporary and will only last till precautions are deemed necessary. We do not foresee any immediate impact on revenues, as our clients would have already committed for a full month. In case the situation grows more alarming and there is a mandatory lockdown, we might see a slight impact on short term revenues.
This is because most people find working from home a temporary solution; which suffers from several disadvantages like lack of social interaction and difficulty in interpersonal or group communications. What we do expect is that the current situation might force large enterprises to relook at their workplace policies, as they come to terms with having distributed teams working from remote locations. In many ways, this might mean an uptick in demand for coworking or on-demand workspaces in the long run. As of now, no client of ours has reached out to opt-out of the working space. We have also issued an advisory that if someone isn't feeling well, they should work from home and avoid travelling," says, Mr. Vinayak Agarwal,  Co-Founder and CTO at myHQ
Some coworking spaces are taking great measures in terms of cleaning the premises and making sure each client of theirs feels comfortable and safe.
Places like WeWork, 91Springboards and many other places have started checking temperature outside their building by using non-contact thermometer before letting any vendor, employee or drivers inside the premises.
Other measures which have been taken by most of the coworking spaces are as follows:
All community events are cancelled
The cafeteria, common lounge, meeting rooms are being closed to avoid large gatherings of people.
Members are requested to bring food from home (to reduce traffic from delivery men)
Work surfaces will be more sanitized by increasing the frequency of cleaning in all the areas more than thrice a day, alcohol-based Hand Sanitizers are placed in all the premises
Masks and gloves that can be discarded daily are provided to housekeeping, security guards.
Coworking places which have biometrics in their premises have been disabled
"To make it possible for the companies that use our space, to work from their office space, we have taken a few preventive measures at our coworking space. Given that the state government is working hard at monitoring the situation, we will continue to function until and unless they mandate companies against going to work," says Robin Chhabra, Founder & CEO, Dextrus. 
"This period of isolation and in the day and age where social distancing is important, companies will see a reduction in funding, financing of their working capital due to reduced sales or utilization of their service and product, but the gain from this 'downtime' is to create sustainability within ventures through offerings that can add value despite the environment. We are prepared to support our startups through infrastructure and our team, with the resources we have to help them sustain and not succumb to any of these losses. Luckily we have not seen any decline in the speed at which our companies are working, and our onboarding of newer companies, because innovation is needed now more than ever", says Mr. Sanil Sachar Co-Founder Huddle, a Coworking Incubator.
But even after taking certain measures, coworking companies are seeing a slow decline of clients.
"Coronavirus is a major disease in the world through which the majority of the countries are locked down and companies have introduced work from home policy to protect their employees from the disease. Coworking market is getting affected and the level of occupancy has certainly dropped in the last 30 days. We have observed that there is no reduction in existing occupancy but we are not receiving new signups. We are observing around 40% drops in the footfalls of new inquiries.
It is a tough time for the industry and we are taking immediate action to keep the community safe," says, Mr. Sandeep Singh, Founder, FlexiSpaces
"Our offices are a part of essential infrastructure and we are committed to providing services to those who need it. However, with the incidence of COVID-19, we are sharing advisories and informing potential leads to take necessary precautions to mitigate the spread of COVID-19. So far, we have received encouraging responses from people who have reached out to us. We have accessed the situation and enhanced our preventive measures to handle the outbreak," says, Mr. Anand Vemuri, CEO, 91springboard
RealtyNXT team was approached by few readers who work in coworking spaces informing us that even if the company decides to shut their office for the safety of their employees, some coworking spaces are not having a proper open dialogue with regards to the money.
One of the well known Indian Funded coworking spaces, their employee quoted this to the client "if you wish to shut your company you can definitely do that but unfortunately we won't be able to adjust the days of the month you would keep your company shut. As our system automatically generates the bill and you still need to pay if your company decides not to operate, even in cases like where you have occupied the whole floor".
In such cases, we believe both parties should come with better solutions where the company doesn't face such huge losses. Coworking spaces should consider this especially for the companies who have taken the whole floor and giving small discounts (10-20%) against a huge rental space is not the solution. Definitely an open dialogue should exist where it can be discussed in terms of how the cost can be adjusted. If the lockdown goes further we all need to support one another. 
ALSO READ: Sentiment among U.S. single-family builders fell slightly in March