Kamdhenu Group temporarily suspends manufacturing operations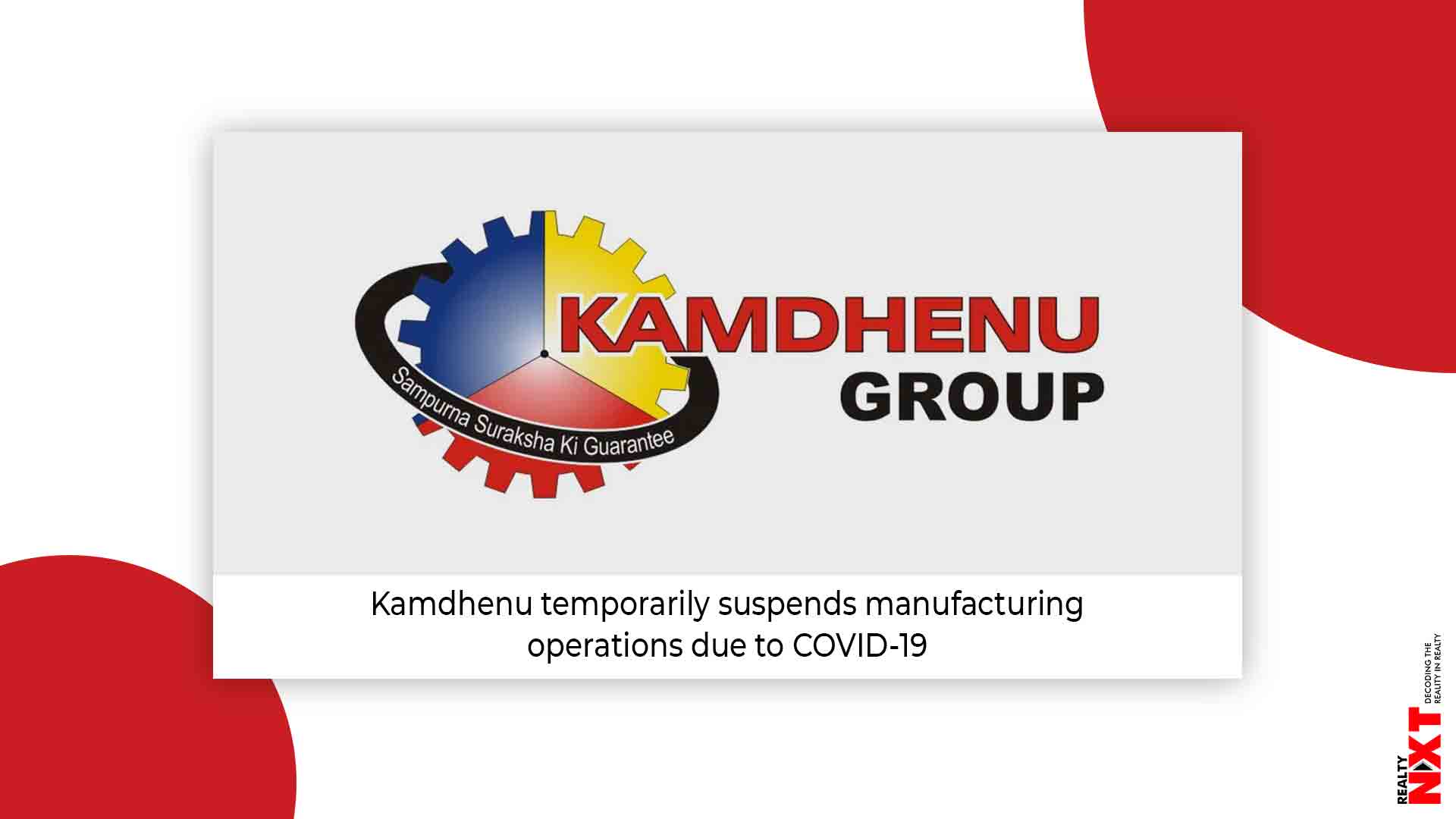 "Terming the current situation as extraordinary," Agarwal said that "as an organisation what is of utmost importance to us is our employees' health and safety. We support the lockdown completely."
Kamdhenu Group, the manufacturer of steel and decorative paint, has temporarily suspended all its manufacturing operations across India during the coronavirus scare, said Satish Kumar Agarwal, chairman and managing director of the company.
"Terming the current situation as extraordinary," Agarwal said that "as an organisation what is of utmost importance to us is our employees' health and safety. We support the lockdown completely."
Kamdhenu follows franchisee business model. It has 55 manufacturing units for steel TMT bars, a paint factory in Chopanki, Rajasthan, 32 sales depot for paints' division. Kamdhenu steel division has committed chain of over 11,500 dealers and distributors in India out of which 7,500 are exclusive for steel business. Kamdhenu Paints has 4,000 dealers and distributors spread across the country.
"About 1 lakh workers are employed in all our factories including franchises. We also have 400 employees in the marketing team of both steel and paints. All our workers and staffs jobs are completey secured. We will be giving complete salary and support to our staff and workers. Franchises are also supporting the workers," said Agarwal.
On the economy impact Agarwal said, "No doubt there will be adverse impact on the economy overall but what is utmost importance as of now is human life. Financial recovery will take a long time and we are mentally prepared for it.
However, it is too early to say what impact this situation will have on the prices of steel and paints, it will completely depend on how long this lockdown continues. However, the prices are already bottomed-out in both the sectors so it may not go down."
Kamdhenu had reported a net loss of Rs 13.03 crore in the third quarter of the financial year 2019-20. Between April-December 2019, its steel business contributed 77% of revenues whereas 23% is from the paint division.
Source: TNN
(Note: The story has been published without modifications to the text. Only the headline has been changed.)
ALSO READ: Jakson Group announced the signing of a PPA with APDCL for a 70 MW solar power plant in Assam