Realty projects are now delayed in the Chennai Metropolitan Area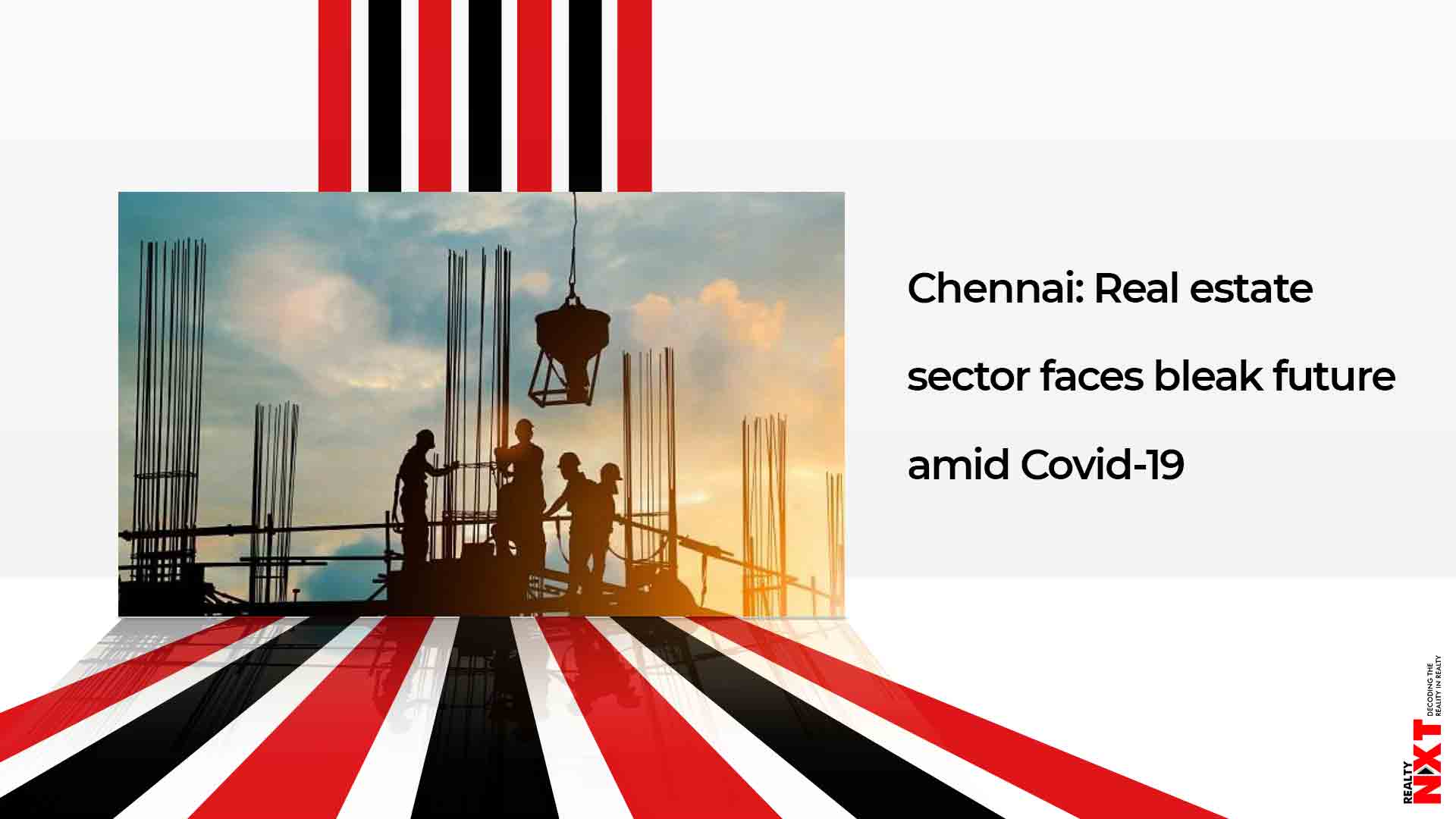 Industry sources said realtors are apprehensive of a slowdown as the impact is likely to be felt beyond the lockdown period
At a time when Chennai's skyline was opening up to robust real estate projects, the novel coronavirus outbreak put a stop to it, leaving the sector to bleed. Realty projects are now delayed in the Chennai Metropolitan Area as construction workers had to suspend work and prospective buyers put a hold on investments.
Industry sources said realtors are apprehensive of a slowdown as the impact is likely to be felt beyond the lockdown period. "The future seems uncertain," said Mohan Karta, owner of Moserve real estate. Prospective buyers have lost interest after the Covid-19 outbreak took a toll on the markets. "Registration offices are closed and people who showed interest are now buying time," he said.
The sector has taken a hard hit just when the Chennai Metropolitan Development Authority (CMDA) had doubled the number of planning permissions for housing under special category buildings, raising it to 84 in January and February. The number was 28 in the corresponding period last year. While the Tamil Nadu Combined Development and Building Rules was also introduced for massive vertical growth, everything has gone for a toss now with the demand for new housing hitting a low.
Developers of ongoing projects, however, are keeping their fingers crossed. C Chandran, partner of Elegant Constructions observed that real estate will get the least priority during such trying times. "Two projects of mine in south Chennai were nearing completion, but the number of inquiries and bookings has been zero for the past one month," he said. 
The demand for office space which was high even a year after record absorption of 6.2 million square feet last year Chennai, is also going through a similar lull. CMDA has given nod for constructing multistoreyed buildings in an area of 41.2 lakh square feet in the past two months, which is 140% more when compared with the same period in 2019. As several IT parks are in the pipeline, the market was expecting absorption of five million square feet of office space this year. 
Managing Director of Olympia Group Ajit Kumar Chordia said March and April will be a washout. "We are expecting a revival in June. But it depends on how the US market reacts," he said. 
selling substandard flats and naming it luxury will never work plus chennai has not seen any growth industrywise even before covid when compared to bangalore,hyderabad or even kochi.
Covid-19 has also put the labour intensive sector under stress as 50% of construction workers, who are largely hailing from north and eastern states, have moved to their hometowns over fear of contracting the disease. 
Confederation of Real Estate Developers' Association of India (CREDAI) Tamil Nadu chapter chairman S Sridharan said construction projects would be delayed due to paucity of manpower and non-availability of construction material. "It is an unprecedented scenario for real estate. Developers would be hit because cash and fund flow would be a major issue as banks would release funds only after completion of every stage." 
Source: TNN
(Note: The story has been published without modifications to the text. Only the headline has been changed.)
ALSO READ: Vijay Mallya will be able to keep his London family home