U.S. Senate passed a $2 trillion economic stimulus package that appears to give economy workers including real estate agents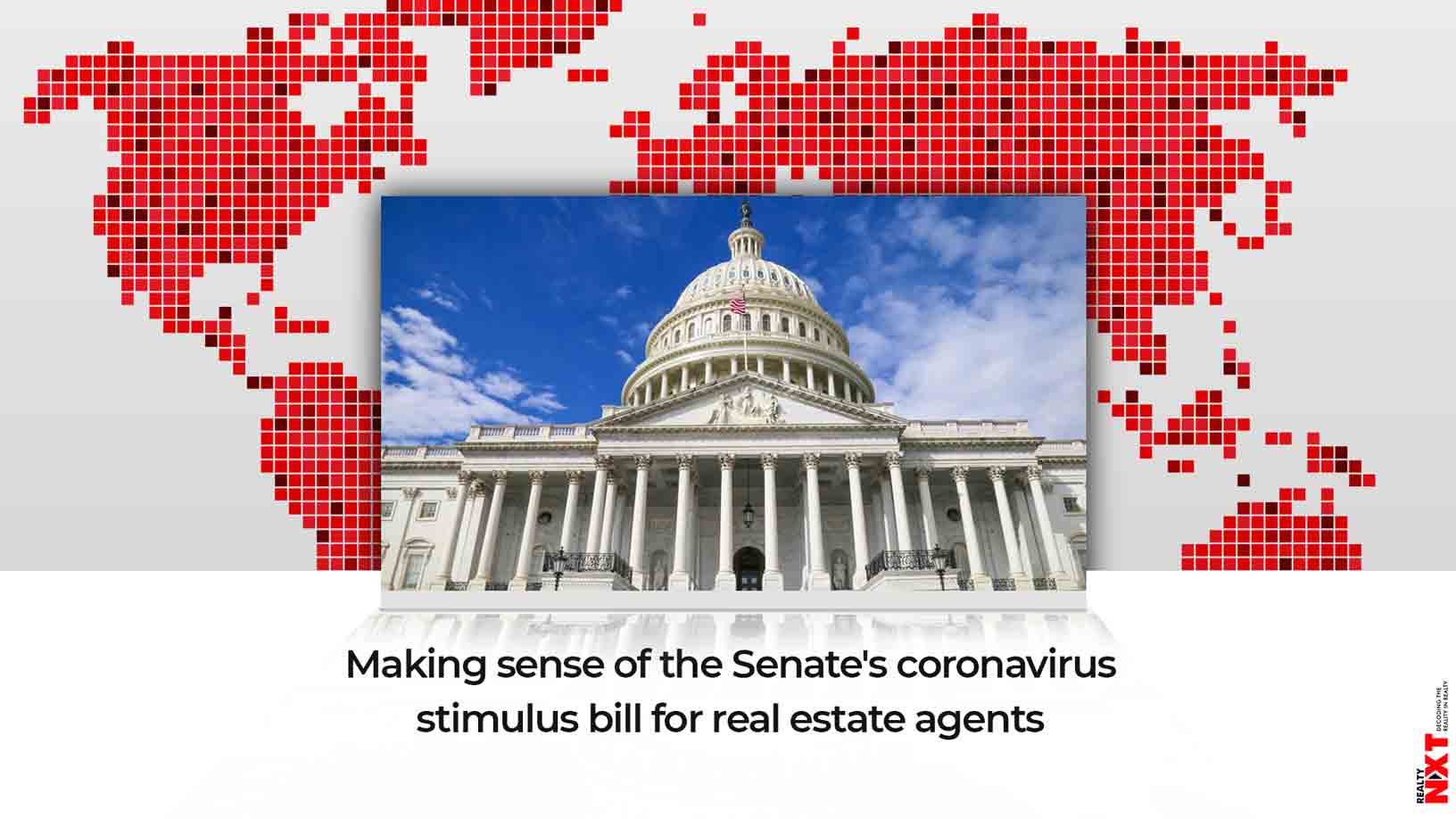 Cash payments, expanded unemployment for independent contractors and loans for small businesses. What does it all mean?
The U.S. Senate on Wednesday evening passed a $2 trillion economic stimulus package that appears to give freelance and gig economy workers — including real estate agents — access to unemployment benefits at a crucial time when many real estate markets are frozen.
The 880-page bill is massive and includes a number of different components — like certain restrictions for large corporations and Trump-owned businesses — but for real estate agents in markets where real estate activity is essentially banned, the bill could provide immediate relief.
The National Association of Realtors (NAR), which has created a regularly updated guide to navigating the global pandemic, was among the groups to lobby to include independent contractors in the expanded unemployment provisions.
Direct payments of $1,200
The Senate's plan includes $1,200 in a one-time, direct payment for individuals and $2,400 for married couples, with $500 per child. That full amount is available for individuals making $75,000 or less in gross income and couples pulling in less than $150,000. The payments would phase out, becoming not available to individuals making $99,000 and couples making $198,000.
Nicole Kaeding, the vice president of policy promotion and economist for the National Taxpayers Union, broke down specifics on her Twitter account, and said, "checks or direct deposit will be issued by the Treasury Secretary ASAP, probably three weeks for direct deposit and 6-8 for mail," meaning, if you filed taxes and gave the government your direct deposit information, it would come sooner.
Source: Inman
(Note: The story has been published without modifications to the text. Only the headline and intro have been changed.)
ALSO READ: Online property platforms and smartphone apps are trying to fill gaps created by social distancing: UAE