COVID-19: Hyderabad civic body lost Rs 500 crore from property tax collections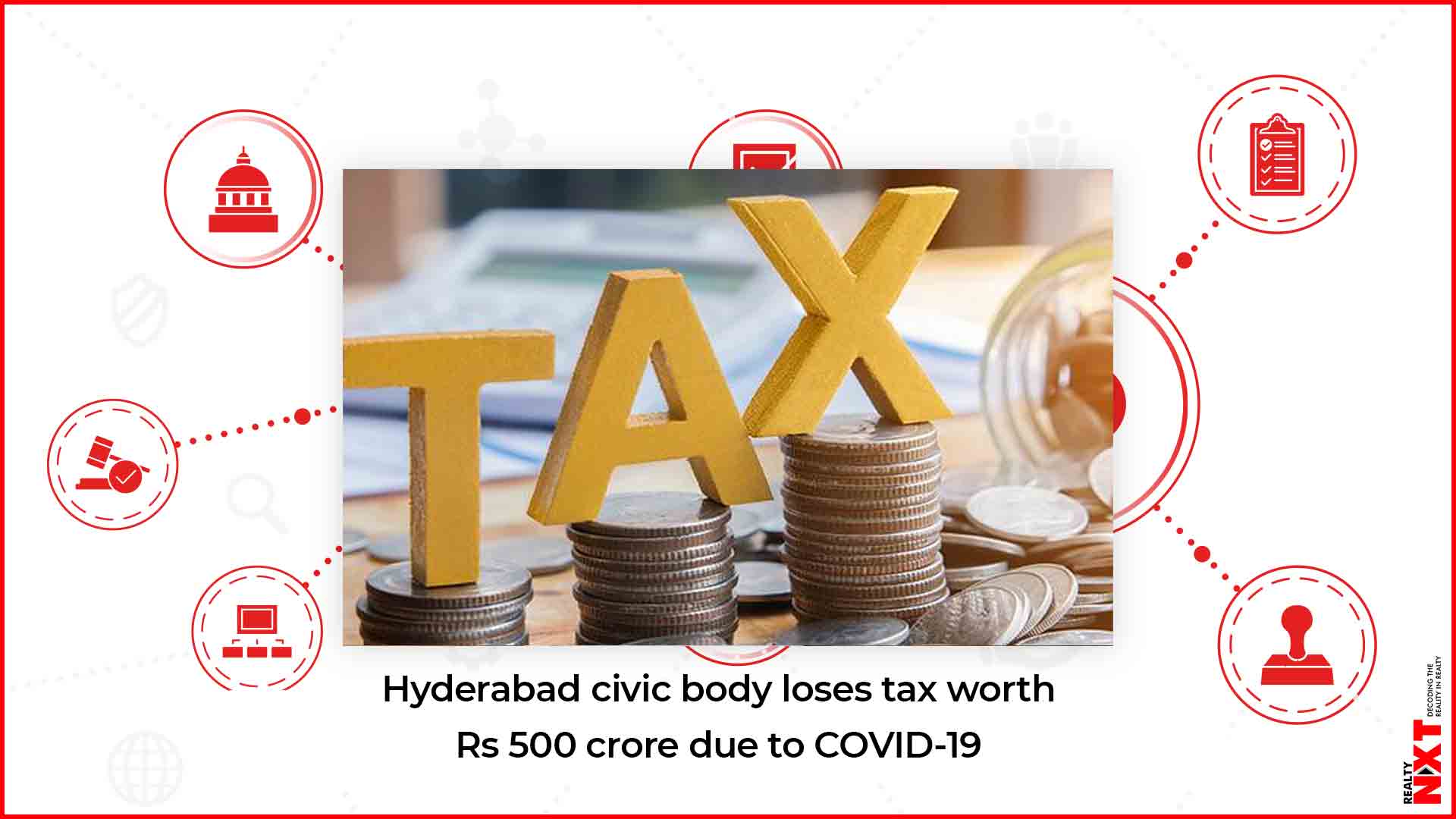 The GHMC has got Rs 1,540 crore towards property tax, trade licenses and advertisement fee. 
The outbreak of coronavirus has badly impacted the coffers of the Greater Hyderabad Municipal Corporation (GHMC). In just 15 days, the civic body lost about Rs 500 crore, especially from property tax collections and building fees. Though there is no problem for paying salaries, the officials fear, the revenue would have an impact on the ongoing works and also payment of bills to contractors.
The GHMC has got Rs 1,540 crore towards property tax, trade licenses and advertisement fee.
GHMC commissioner Lokesh Kumar said the building fee collection was Rs 850 cr in the financial year 2018-19 and it rose to Rs 1,050 cr this year till second week of March. The GHMC expected to get another Rs 150 cr.
"But all the officials are busy with the prevention of coronavirus duties and could not focus on other works. Public safety is more important now," Kumar said.
The GHMC commissioner said there is no clarity on the early bird scheme, which is generally launched from April 1 every year. Those who pay the property tax for the year 2020-21 in advance, get 5% rebate on the tax. Officials said the government would give clarity on this soon especially on when it should begin.
Meanwhile, the civic body, which has been executing projects such as SRDP and housing projects, may have to rely only on loans. "Every year, the GHMC has to pay Rs 100 cr for road maintenance and other miscellaneous works. Since January, the bills are pending and they will be paid only after the first quarter of this financial year," a senior GHMC official said.
However, officials said, there would be no problem for salaries this month. The GHMC pays about Rs 150 cr every month towards salary of 31,000 employees including sanitation and outsourcing staff.
"If the lockdown continuous for this month and online collections for property tax are not encouraging, the corporation may face a problem then," a senior official analysed.
Source: TNN
(Note: The story has been published without modifications to the text. Only the headline has been changed.)
ALSO READ: Pune civic body has taken to the online medium to issue property tax bills