Raheja Developers providing free ration to the slum dwellers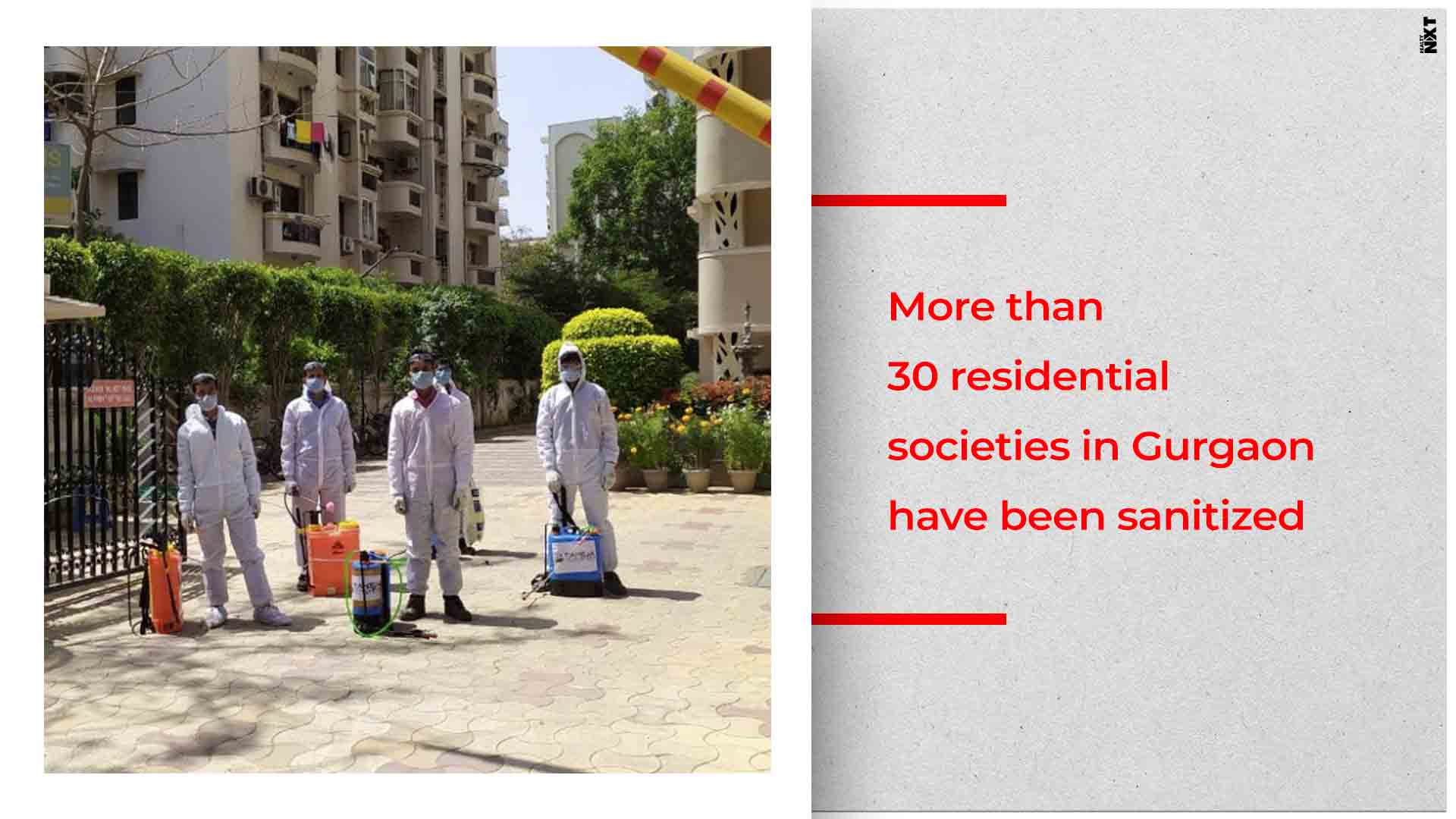 A renowned name in Indian real estate sector Raheja Developers is helping the needy people as part of its corporate social responsibility during the lockdown period.
Under this initiative, Raheja developers are distributing ration and essential things including flour, rice, pulses, soap, paste, etc to the families living in their transit camp at Anand Parbat, which is the first slum redevelopment project under PPP with DDA at Kathputli Colony near Shadipur. The company is also providing cooked food to needy people in the area.
Besides, the company is also ensuring that not a single person working in their construction sites, either in Delhi or Gurgaon may face problems during the lockdown. For the same ration, food and allied essential things being distributed to them.
The company is also working on sanitization and cleanliness of more than 30 the residential societies of Gurgaon (where 15000 families are living) including Raheja Atharva; Raheja Shilas, Raheja Navodaya, Vipul Greens, Technical Paradise, Central Park Gurgaon, PIB Gharonda Gurgaon, Ashoka apartment, Sikanderpur, Mariner's Homes Society Gurgaon, Lions CGHS Society Gurgaon, Shivalaya, Priyadarshini Apartments, Vipul Tatvam Vilas, Chandra CGHS, Root Courtyard, Partiksha Hospital, etc.
Elaborating more about the initiative Mr Navin Raheja, CMD Raheja Developers, said, "We have ensured that all our workers continue to stay in their labor camps, while we serve them daily essentials and address their basic necessities. The camps are also been given basic sanitization facilities, and proper cleanliness is being carried out. Apart from the workers, we are also taking care of more than 3000 families of slum dwellers in Anand Parbat Transit Camp, as most of the residents there are daily wage earners, and have mere means for surviving. Till the time, Govt supplies reach them, we are taking care of their ration, cooked food is also being supplied."
Mr. Raheja further added, "We have made five teams with protective gear and masks who are being sent to RWAs and different sites to sanitize the places on request of various government agencies, so as to support their efforts. These teams are also sanitizing our projects on a timely basis. This pandemic will soon end if we all support each other and the government for their efforts. Continue to stay indoors and contribute in whatever possible, we are doing our bit; encourage all to do the same."
Incepted in 1990, Raheja Developers has a strong presence in NCR and has made its position as one of the largest companies in the Real Estate Industry. The company is one of the fastest growing entities in the realty sector offering affordable, mid-segment as well as luxury housing. The Company has to date successfully delivered more than 7500 units and is known for its customer centric approach.
ALSO READ: Top 10 real estate firms among the 500 companies in China