British Country House went on the market at the beginning of March for £3.695 million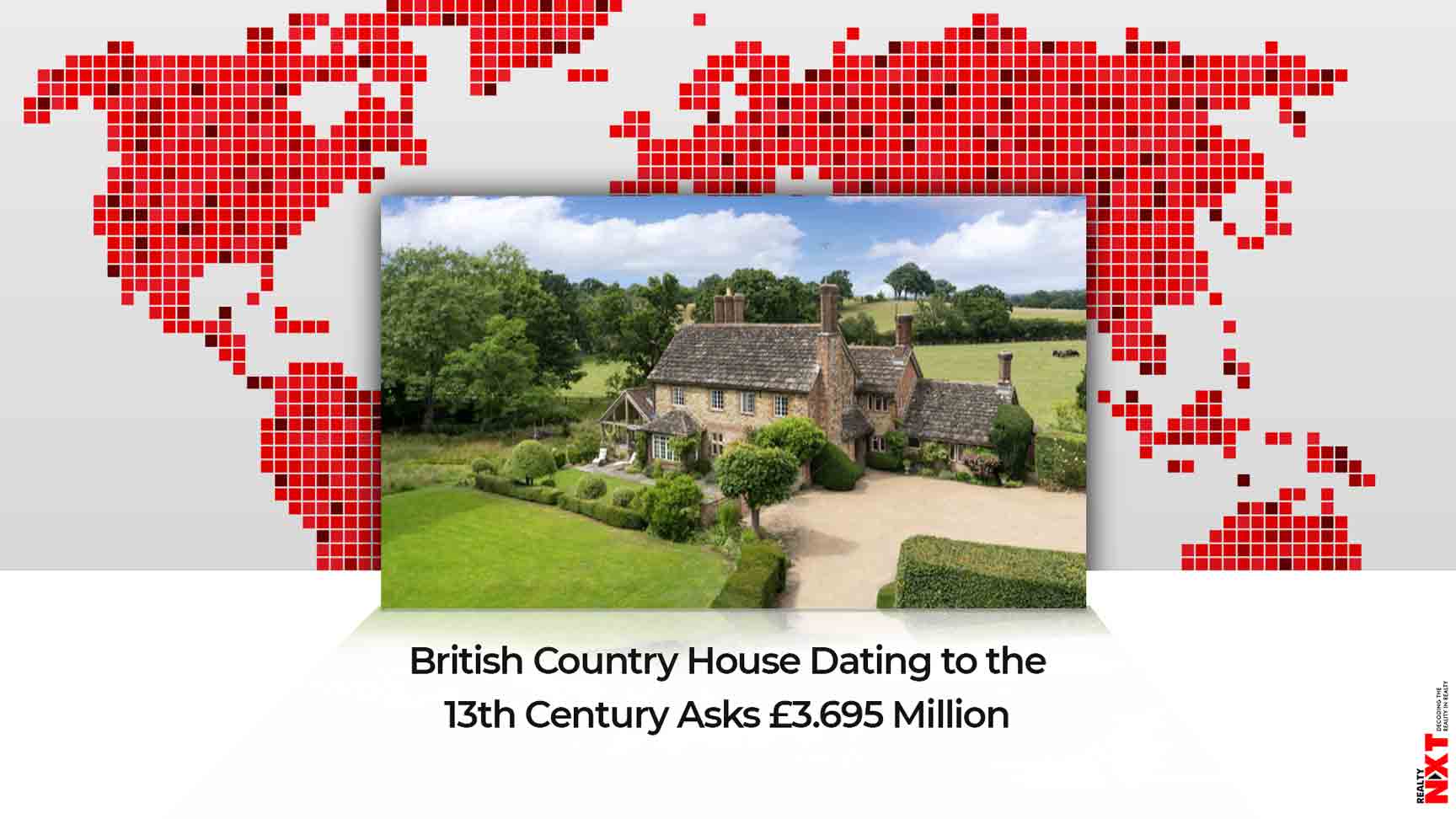 The seven-bedroom property, which was first mentioned in taxation records known as the Subsidy Rolls of Sussex in 1296
A historic country house, with a secret hideout, a refurbished interior and 60 acres of land, in the U.K. county of West Sussex went on the market at the beginning of March for £3.695 million (US$4,592,400).

Champions Farm, which features a 20-car garage and two cottages and lies just outside the village of Thakeham, has a rich history that dates to the 13 century and features Tudor religious turmoil and a fire that destroyed part of it. 

The seven-bedroom property, which was first mentioned in taxation records known as the Subsidy Rolls of Sussex in 1296, was owned by the Shelley family from the 16 century to the 19 century. In 1588, Edward Shelley, who was the owner of Champneys Manor, as it was then known, was hung at Tyburn, in present-day London, for sheltering a priest, according to the property's sales details.

The property's priest's hideout (or priest hole as it's most often called), whose location was recently discovered during its recent renovation, lies behind the attic wall with a now-blocked access via the fireplace from the room below, according to Pippa Dougall of Savills, the agent who is jointly selling the home with Knight Frank. These hidden spots were created for outlawed Catholic priests during the reign of Elizabeth I.  
The property has ceilings much higher than is usual in older Sussex houses, as it was part of a larger house. A fire in the 19 century destroyed the greater part of the house, but it was rescued in the 1930s by Brewin Dolphin and Francis stockbroker Fred Francis who bought and restored the remaining part of the house, according to the property's sales details. 

In 1955 Wing Commander Sir Archibald James, a British Conservative Party politician and Royal Air Force pioneer, and his wife Lady Eugenia, bought the property, and its ownership has been handed from their children to their grandchildren. On the grounds, there is a 20-car heated garage with a security system used for storing the family's classic car collection. In the past, the family restored Ferrari 250s in the building's car workshop, according to Ms. Dougall. 
The house, which was extensively modernized between 2015 and 2019, features period timber beams and inglenook fireplaces, a restored roof, a new oak-framed conservatory and kitchen and 43 new windows, according to the property's sales details. The 60.97 acres of land that surround the house have a Grade II greensand soil type, ideal for growing wine grapes, which is why vineyards such as Nyetimber—known for its sparkling wine—have popped up in the area. 

A one-bedroom annex and two-bedroom cottage offer further accommodation. Meanwhile, the garage, which could potentially be converted into stables or an indoor riding school, sits nearby, but is hidden from view from the house by its gardens. A further 49.74 acres can be purchased via separate negotiation. 

"What I love the most about Champions Farm is its incredible history," Ms. Dougall said. "You have total privacy as you are surrounded by your own land. Champions Farm itself is reached along a private and long tree-lined driveway, which makes for a very pretty approach."
Source: Mansion Global