Aluminium Formworks can be recycled and used up to 1000 times without compromising on the final finish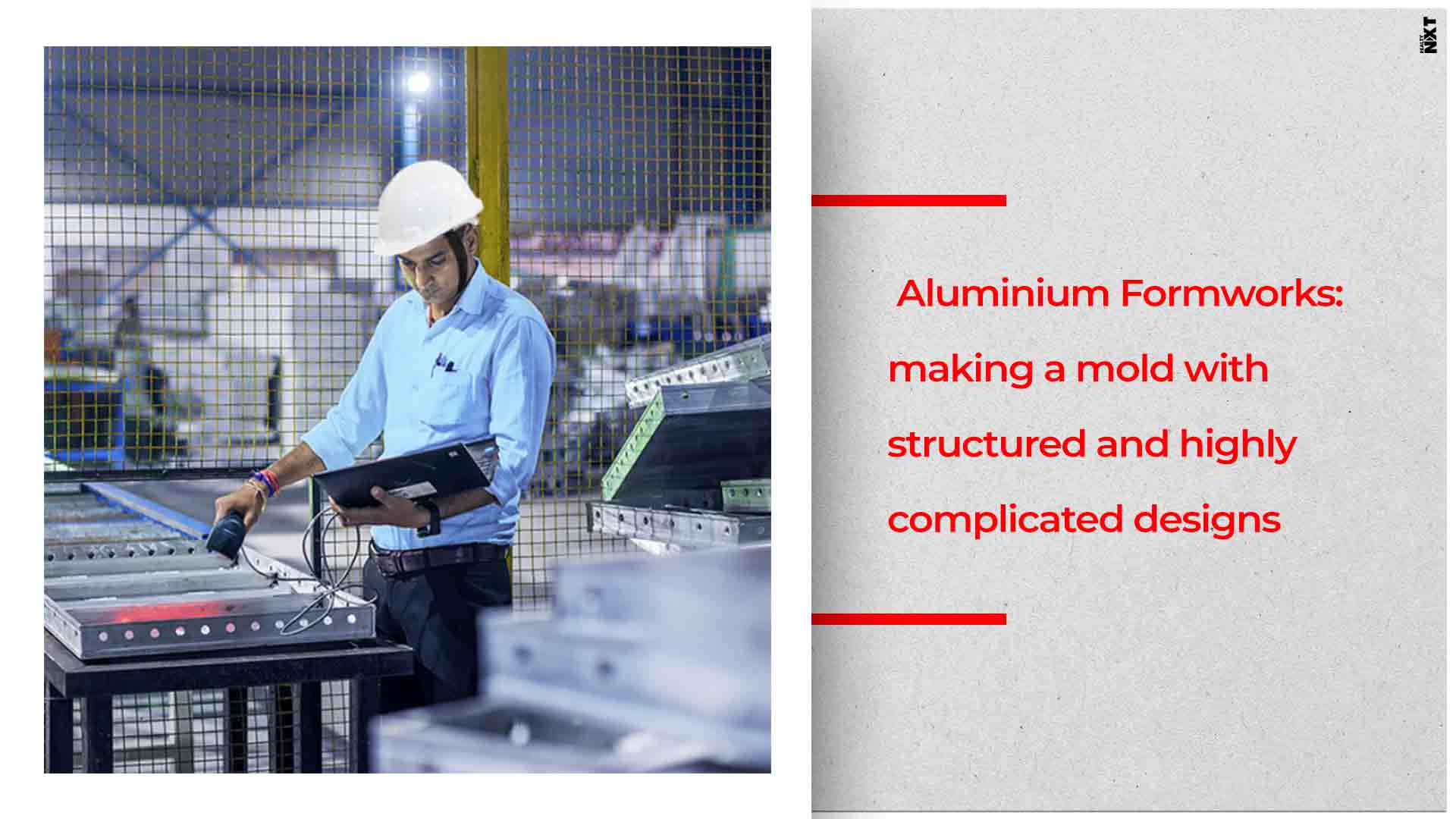 The construction industry is ever-changing and with escalating prices comes challenges to bring cost-effective solutions.
Headquartered in Pune, Nitin Mittal has introduced a new technology solution that is cost-effective and also sensitive towards the environment.
The technology is called Aluminium Formworks. In layman terms, it's like making a mold with structured and highly complicated designs, which enables one to cast an entire slab at one go maintaining the quality and precision at all times. This is called Monolithic Formworks. The Aluminium panels are removed after pouring concrete and giving it a shape. This same process is then followed on higher floors and the process is repeated as many times as required.

"Formworks can be reused in construction innumerable times which means it has a great return on investment. It is much more durable than wood or steel. The speed at which construction is possible with Aluminium Formworks helps in reducing the project completion time. Aluminum Formworks has great scrap value and so nothing is wasted," said Nitin Mittal, the chairman of Knest Manufacturers LLP.
An industrialist with a philanthropic vision, Nitin Mittal is the young and dynamic founder of Knest Aluforms. He has received an Honorary Doctorate from the University of Azteca, a Canadian University, for his knowledge and research in the field of Aluminium Formworks and his contribution in the field of future of Indian construction. 
A self- driven leader and his thirst for knowledge has helped take Knest to greater heights. He strongly believes, "The future of construction is in building ' Green Buildings' which means buildings which are eco- friendly and do not use wood at all. The only and best way to construct is to switch over to Aluminium Formworks."
Some of the ongoing projects in Pune which have incorporated Aluminium Formworks are prominent builders like Kumar Properties, Nyati, Pride Purple, Aishwaryam, Earnest to name a few.
On-time project completion is of utmost importance to developers. Mittal says, 'The speed of construction is going to be faster than what it has been thus far. Thereby changing the perception of the developer fraternity in the market. Also, the costs of construction will drop leading to a drop in the overall project costs. This is a win-win situation for not only the developers but also the end-users. If by using wood the project gets completed in a year, using aluminum formworks the same project can be completed in 7-8 months not compromising on the quality of the construction," he elaborated.
Aluminium Formworks can be recycled and used up to 1000 times without compromising on the final finish. It can also be refurbished and customized which means it has great scrap value.
Mittal adds, that the strength and flexibility of the building is not compromised, in fact, Aluminium Formworks has high tensile strength. It is also seismic resistant and minimal maintenance is required post-installation.
There are many more on-going projects all over the country. Larsen & Toubro, Tata Projects, Shapoorji Pallonji, ACC, Nirala India, SRS Group and many more.

The inception of Knest Manufacturers LLP –
Like all new businesses, Knest Aluforms went through a rough phase until 2016 struggling to create an awareness of this technology. Nitin and his team worked aggressively to introduce this new technology all through 2017 and today, they have scaled from 1,500 square meters per month production to 20,000 square meters per month. "In 2017-18 we had a staff strength of around 150 people. Today we have crossed 600 member team pan India," shares Nitin.
ALSO READ: Big developers shrug off short-term virus impact to splurge on land: China